This fail-proof recipe will ensure you create pancakes that are light, fluffy, and incredibly delicious. Whether you top them with sweet syrups, fresh fruits, or classic butter, these pancakes will never disappoint. Don't miss the secret tip for the perfect flip! Get ready to savor the finest pancakes you've ever tasted!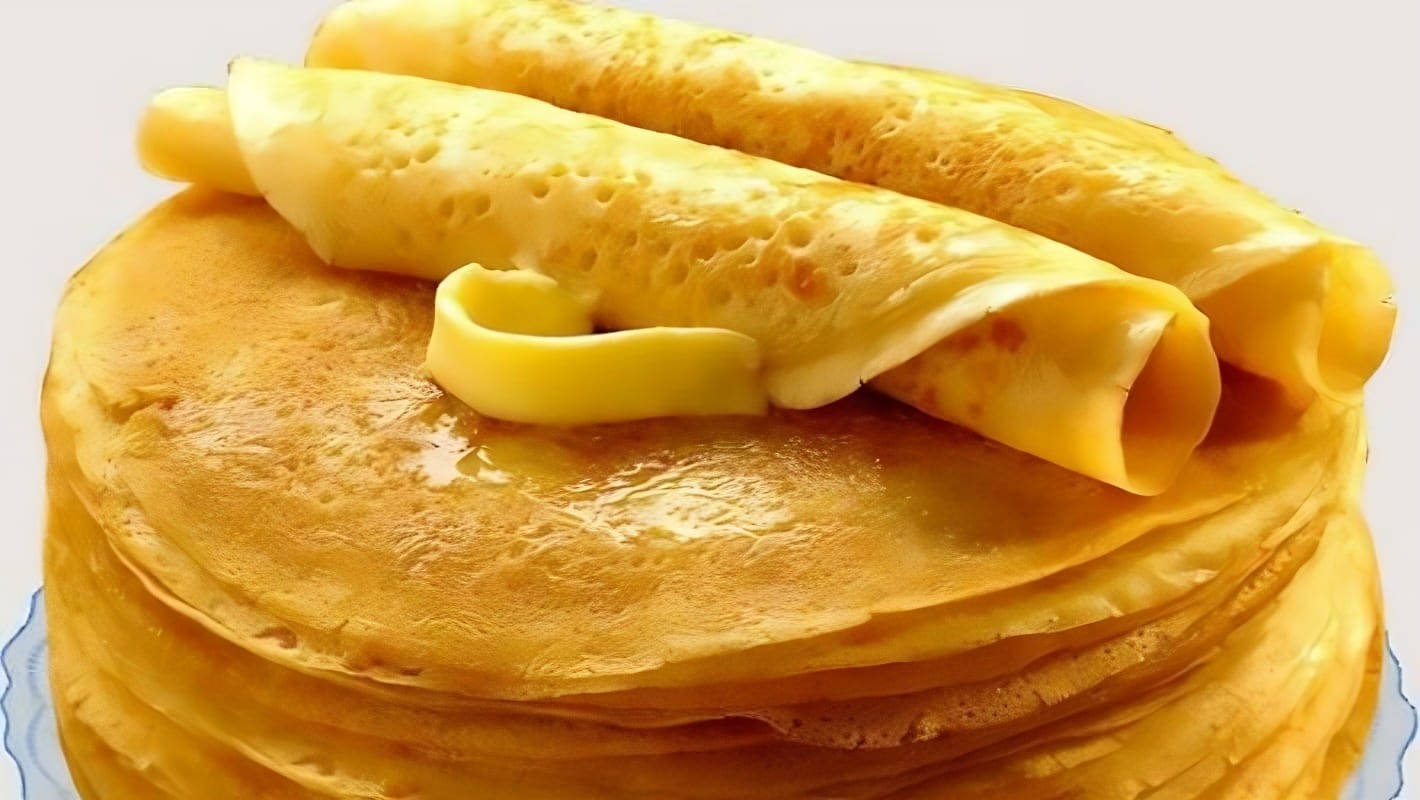 Our pancakes are truly flawless! There's nothing to reproach in this recipe!
Ingredients:
1.5 cups of boiling water
1.5 cups of milk
2 eggs
1.5 cups of all-purpose flour (the batter should be thinner than for pancakes)
1.5 tablespoons of butter
1.5 tablespoons of granulated sugar
0.5 teaspoon of salt
Vanilla extract
Instructions:
Beat the eggs with sugar, add salt and vanilla extract. While continuing to whisk, add milk and gradually sift in the flour.
Without stopping whisking, pour in the melted butter, and then add the boiling water in a thin stream. Let the batter sit for half an hour to allow all the ingredients to blend harmoniously.
Afterward, it's time to start baking the pancakes. Pour a thin layer of batter onto a heated frying pan, wait for 1-2 minutes (when the moisture evaporates from the surface of the pancake), and then flip it over.
By the way, if your frying pan is not non-stick, then before baking, add a little vegetable oil and spread it thinly over the entire surface using a piece of cotton wool, paper towel, or a silicone brush.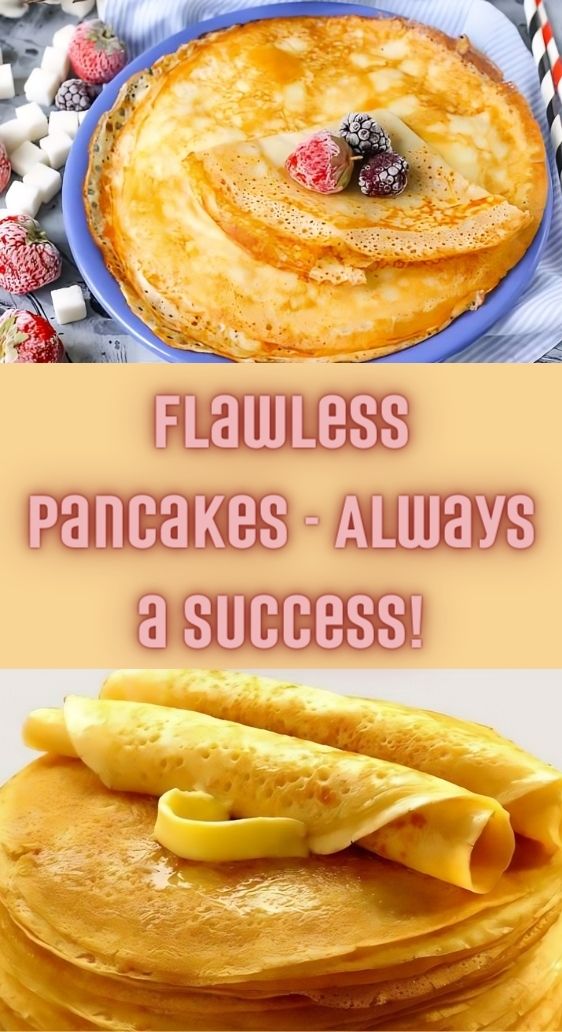 Enjoy your perfect pancakes with your favorite toppings!