Delicious pizza is the perfect snack for all times. And if it's so easy to make without baking in the oven, it becomes the #1 dish when you want a quick and tasty snack.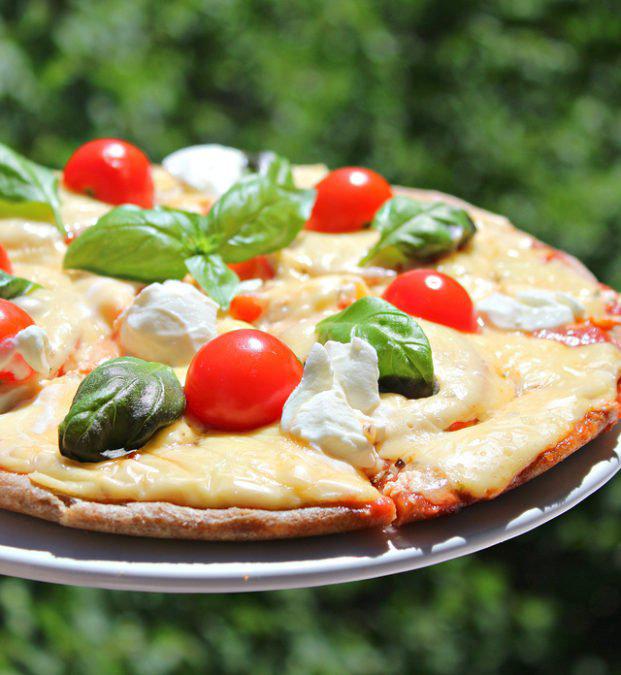 INGREDIENTS
dough
whole wheat flour – 100 g
olive oil (plus some to grease the pan or substitute for vegetable oil) – 1 tbsp
egg yolk – 1 pc
water (may need more or less) – 40 ml.
salt (pinch)
stuffing
mozzarella – 70 g
hard cheese – 70 g
feta cheese (soft and not very salty) – 70g
pureed tomatoes – 50 g
spices (I have Italian herbs)
tomato – 1 pc
black pepper
sugar (as desired)
salt
for serving
cottage cheese
basil (green leaves)
cherry tomatoes
Instructions
Place flour, salt, vegetable oil and egg yolk in a bowl.
Little by little adding water, knead the dough, which is not sticky to the hands. The amount of water is very individual – it depends on the flour.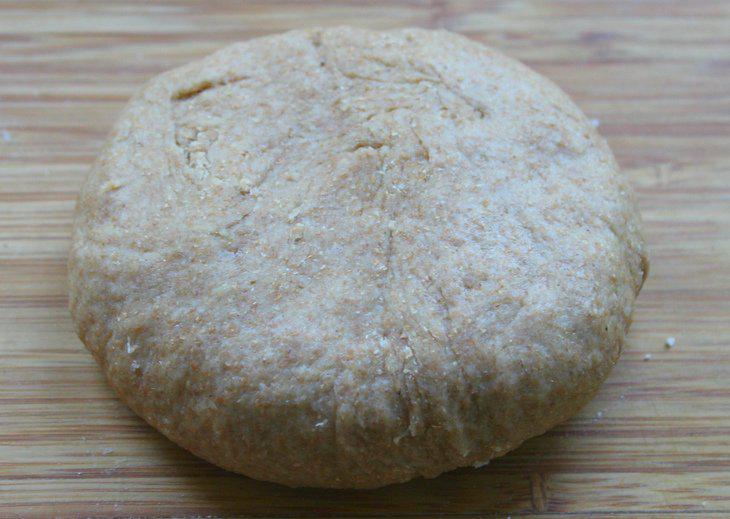 Grease a cold pan of 23 cm in diameter with oil.
Use your hands to spread the batter over the bottom.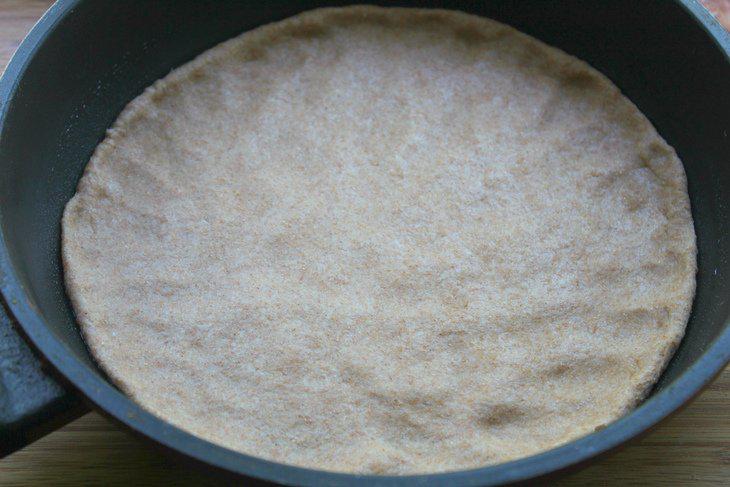 Mix grated tomatoes with salt (I added a pinch of sugar) and black pepper and distribute over the dough.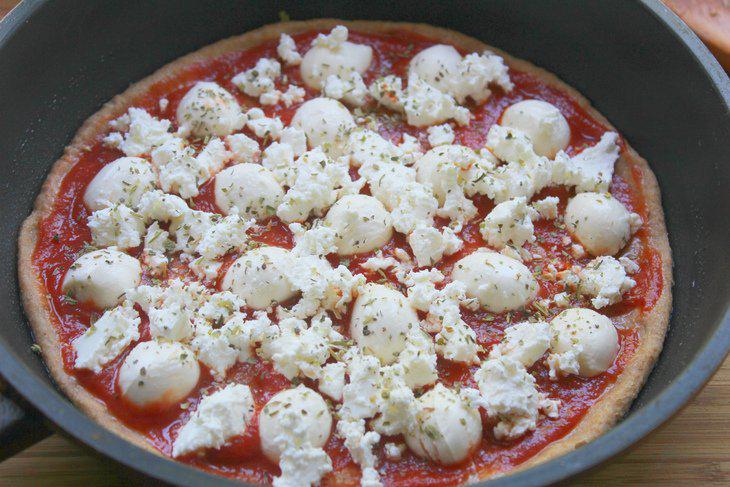 On top of the tomatoes lay cut in half mozzarella.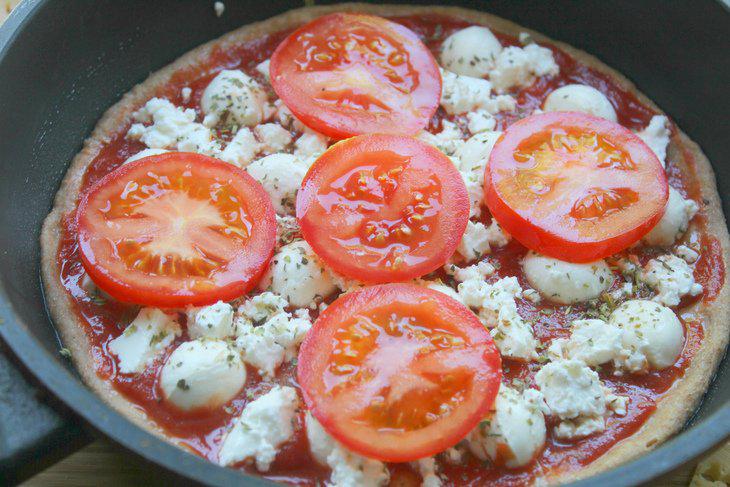 Crumble the feta cheese between the mozzarella. Sprinkle with spices.
On top of the cheese lay the tomato, cut into circles.
Next lay out the hard cheese in slices.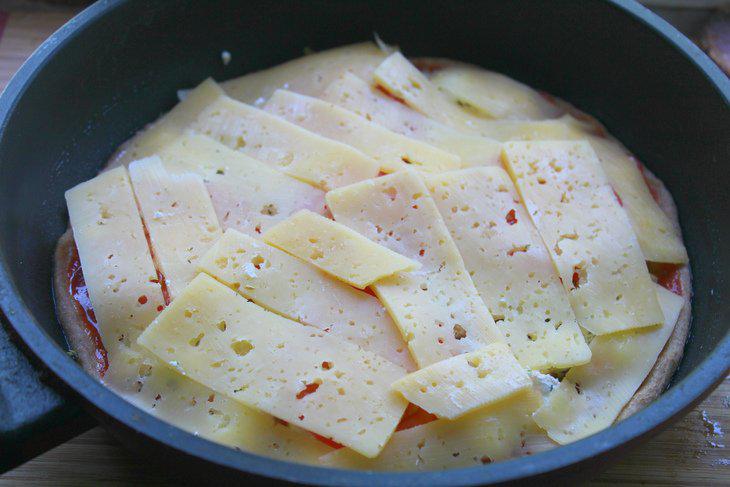 We put the pan on a very low heat, put the lid on and cook for 10-15 minutes. It took me 15 minutes.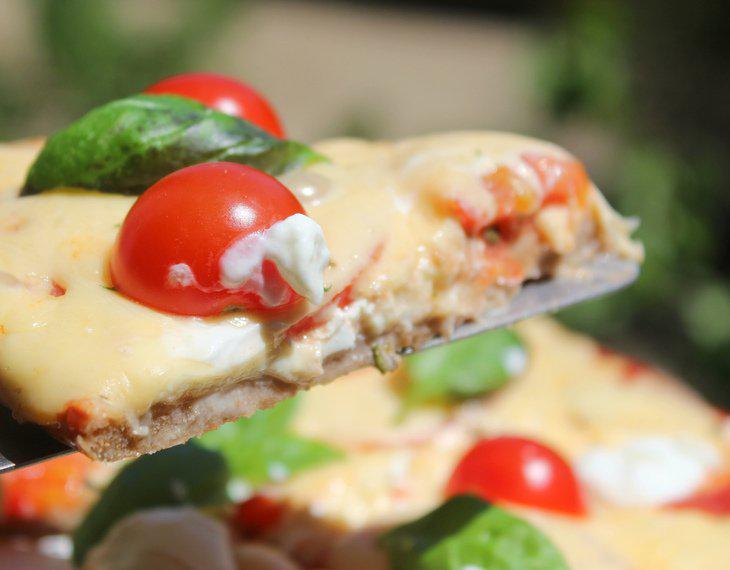 Garnish with cherry tomatoes, basil, a little cottage cheese and serve at once!