Even if you only have regular potatoes at hand, you can prepare a delicious and satisfying dish. Just unleash your imagination, put in a little effort – and you'll get a beautiful casserole to treat unexpected guests or delight your loved ones with something new.
We invite you to cook potatoes using the French recipe.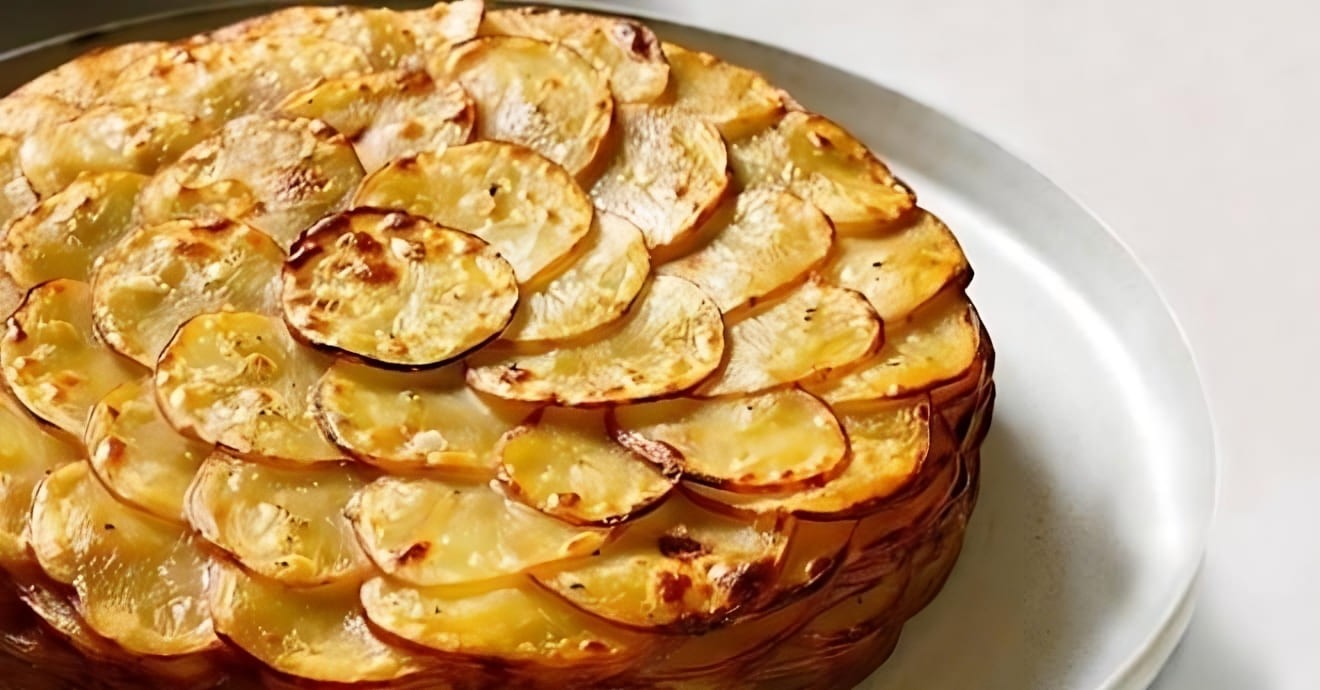 Potato "Boulangère"
Ingredients:
1 kg potatoes (about 2.2 pounds of potatoes)
2 onions
60 g (about 4 tablespoons) of unsalted butter
200 ml (about 3/4 cup) vegetable broth
200 ml (about 3/4 cup) milk
salt
ground black pepper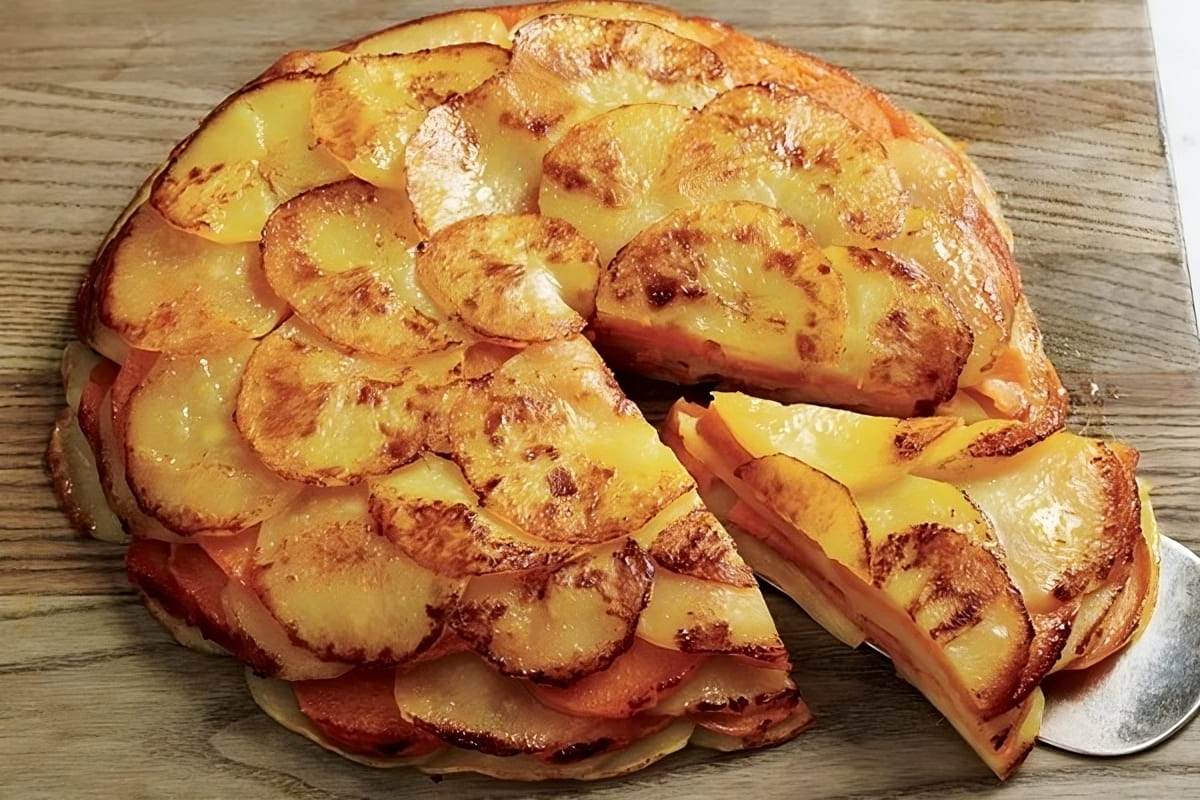 Instructions:
Step 1. Peel and slice the potatoes into thin rounds, approximately 2 mm thick. Cut the onions into thin rings. Season the potato slices with salt and ground black pepper.
Step 2. Grease a baking dish with unsalted butter. Layer the potato slices, followed by a layer of onions, repeating the process several times.
Step 3. Carefully arrange the final layer of potatoes, making it look beautiful when cooked. Pour the layers of potatoes with hot vegetable broth mixed with hot milk. The liquid should come up to the top layer of potatoes but not cover it entirely. Before baking, drizzle the top layer with melted unsalted butter.
Cover the baking dish with foil and bake the potatoes for 40 minutes at 200 degrees Celsius (about 390 degrees Fahrenheit). Then remove the foil, reduce the temperature to 180 degrees Celsius (about 350 degrees Fahrenheit), and continue baking the dish for another 40 minutes.
Step 4. The finished potatoes can be served hot with a small amount of melted butter as a sauce. For a richer and more interesting flavor, you can add finely grated garlic between the layers. The baked potatoes pair well with fresh herbs and grated cheese.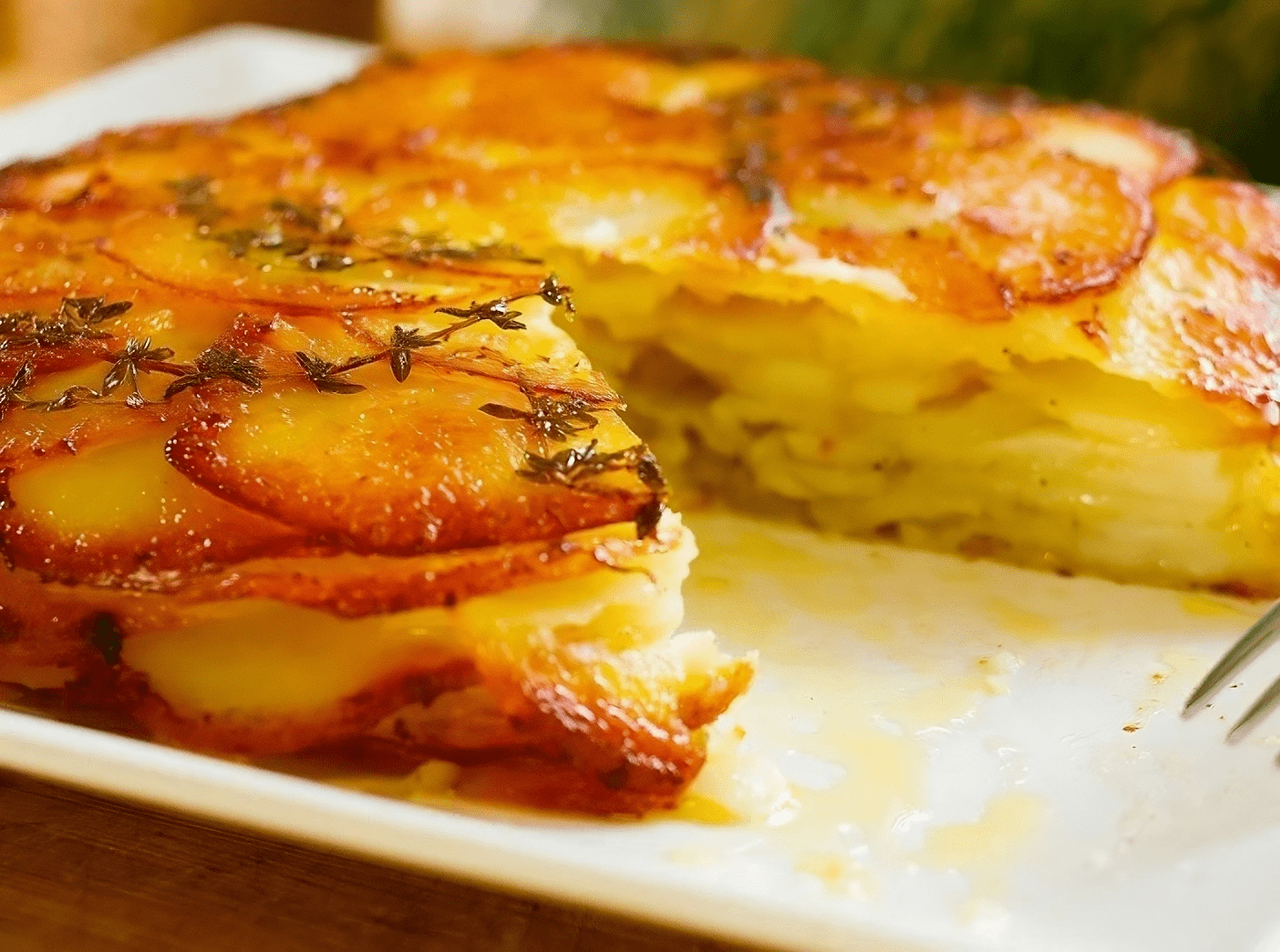 Enjoy your delicious French-style Potato "Boulangère"!