One Pot Olive Garden Zuppa Toscana Soup! Comfort food at it's best! Loaded with bacon, sausage, potatoes, and kale! So delicious and filling, the whole family will love this soup!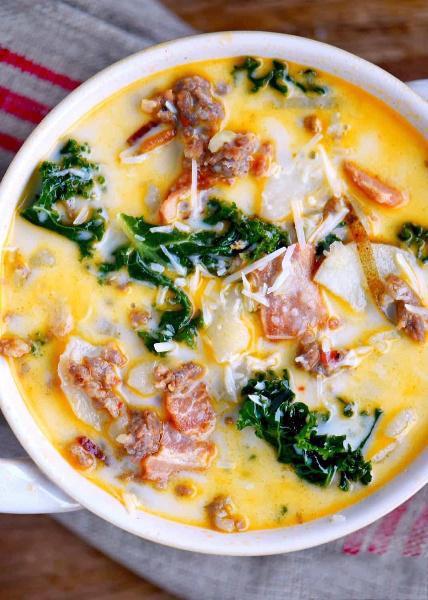 I love how all the drippings from the sausage and bacon add so much flavor to the soup! It's fantastic!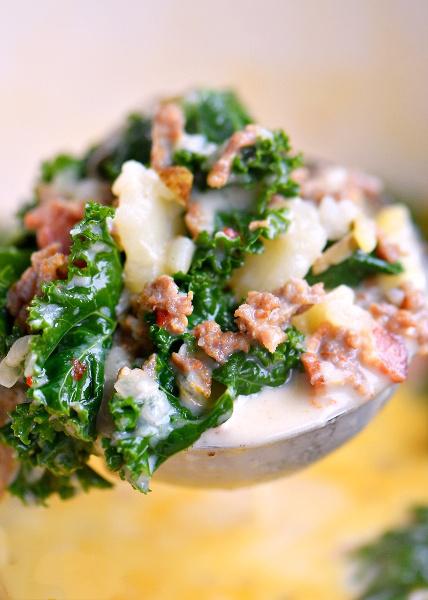 I add a bit of crushed red pepper flakes to the soup as well as a bit of salt and pepper. Totally optional. The soup already has a lot of salt from the bacon and heat from the spicy Italian sausage so feel free to omit if you'd like.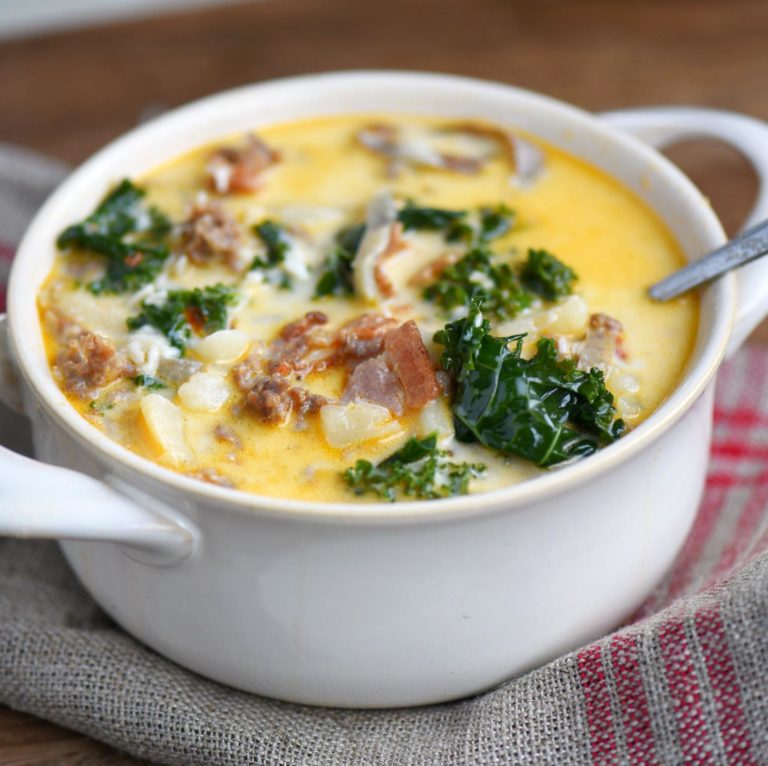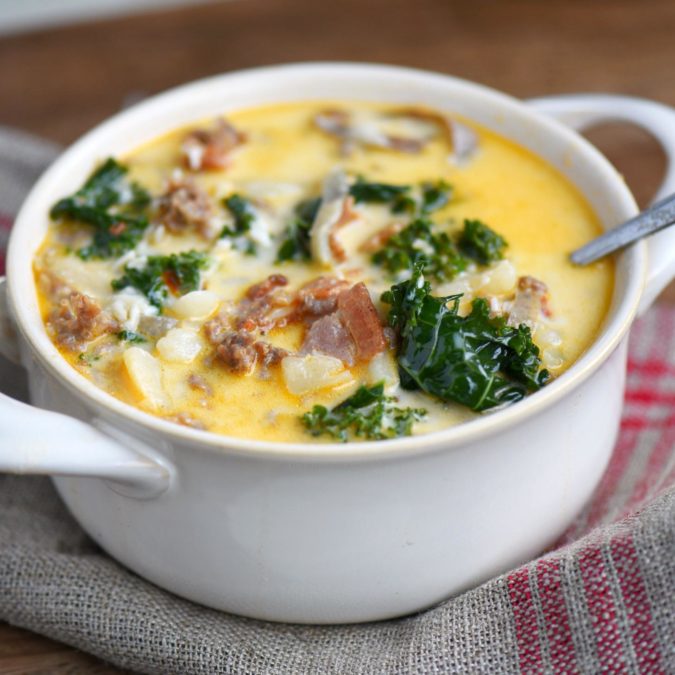 Ingredients
16 oz spicy Italian sausage
8 slices of bacon
½ large onion diced
2-3 cloves of garlic minced
28 oz low-sodium chicken broth
3 cups water
5 medium russet potatoes thinly sliced
1 tsp crushed red pepper flakes optional
Salt and pepper optional
4 cups chopped kale
1 cup heavy whipping cream
Parmesan cheese
Instructions
Brown sausage in a large pot or dutch oven.
Remove sausage with a slotted spoon and set aside.
Cut bacon into small pieces.
Add bacon to pot and cook until crispy.
Stir in chopped onion. Cook for 5 to 6 minutes or until onion is translucent.
Stir in minced garlic and cook for 1 minute, stirring frequently.
Add chicken broth and water to the pot. Add crushed red pepper flakes, salt, and pepper if desired.
Add thinly sliced potatoes (I use a mandoline) and the cooked sausage to the pot and bring to a simmer over medium heat.
Continue cooking until potatoes are tender, about 10 minutes.
Add the kale to the soup, and simmer for an additional 5 to 10 minutes, stirring occasionally.
Stir in the heavy cream and let heat through.
Ladle soup into bowls and serve with Parmesan cheese.