Grated pies are always delicious, whether filled with jam, preserves, or any other filling! Today, we invite you to try this incredibly flavorful pie with cottage cheese.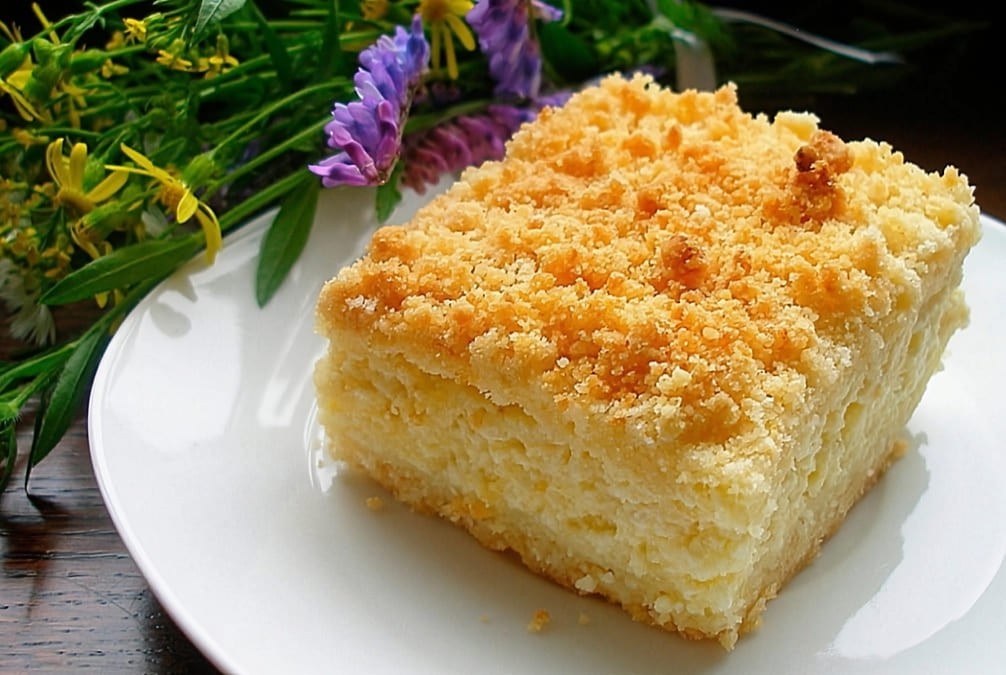 Get ready to indulge in each bite of this tender and flavorful cottage cheese pie, perfect for satisfying your sweet tooth. Enjoy it as a delightful dessert or a special treat for any occasion.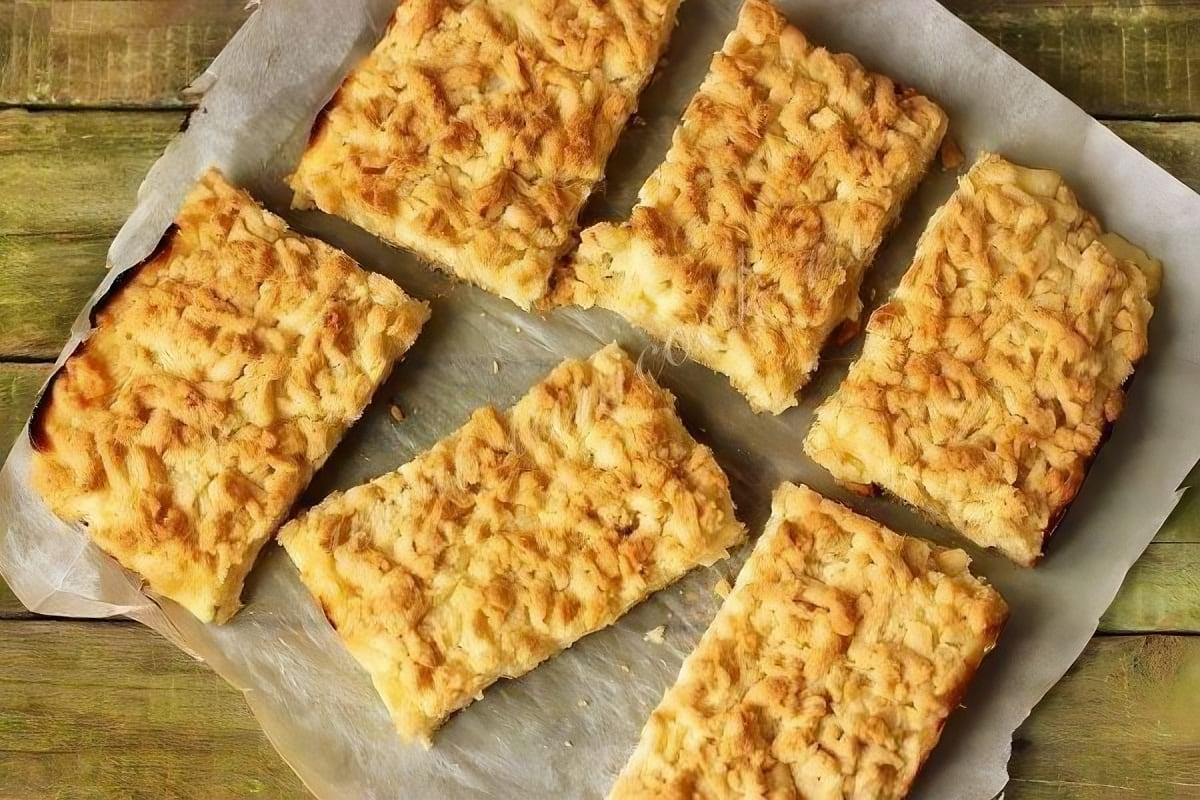 Main Ingredients:
1 3/4 cups all-purpose flour
5 tablespoons unsalted butter
1/4 cup granulated sugar
1 tablespoon heavy cream
1 large egg
1 teaspoon baking powder
For the filling:
1 1/2 cups homemade cottage cheese
1/4 cup heavy cream
1/4 cup granulated sugar
Instructions:
In a bowl, combine the flour and baking powder. Add the softened butter, heavy cream, granulated sugar, and egg. Mix until a stiff dough forms. Shape the dough into a ball, wrap it in plastic wrap, and refrigerate for a while.
Prepare the filling by combining the cottage cheese, heavy cream, and granulated sugar. Blend them together using a blender or food processor until smooth.
Take the dough out of the refrigerator and divide it into two equal parts. Grate one part of the dough into a baking dish, spreading it evenly as a bottom crust. Spoon the cottage cheese filling over the grated dough, using a spoon to smooth it out and cover the crust. Grate the remaining part of the dough on top as a crumble topping.
Bake the grated pie in a preheated oven at 350°F (175°C) for approximately 30 minutes, or until the crust is golden brown. Once baked, let it cool before slicing into individual portions.