Light, not overly sweet, this jelly is the perfect refreshing treat on a hot day, bringing a taste of summer into the winter months.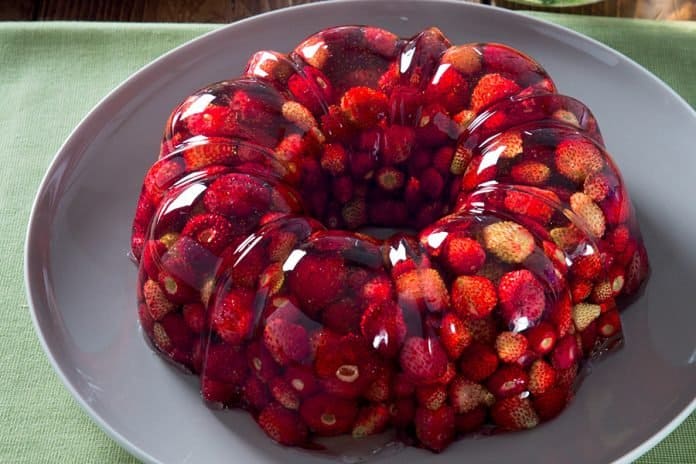 Ingredients:
Gelatin – 50 g (1.75 oz) per 1 liter (33.8 fl oz) of liquid
Berry juice or syrup
Milk or cream (optional)
Instructions:
Begin by soaking the gelatin in water and allow it to swell. After it has absorbed the water, drain any excess liquid.
Heat your choice of berry juice or syrup.
Add the soaked gelatin to the hot berry juice or syrup, continuously stirring until the gelatin fully dissolves.
Pour the mixture into molds and let it cool, then place it in the refrigerator for several hours. To easily remove the jelly from the molds, briefly dip them in hot water.
For berry puree, use any type of berries you like, such as cherries, blackberries, raspberries, strawberries, red and black currants, cranberries, or lingonberries. Blend the berries to make a puree and mix it with the gelatin dissolved in a small amount of boiling water. You can also make jelly from berry juice and pour it over fresh berries.
To add unique flavors to your jelly, consider incorporating ingredients like vanilla, citrus zest, wine, or various liqueurs.
Layered jelly can be visually striking – simply alternate between layers of different berry jellies, chocolate, and cream.
Berry jelly is not only a delectable standalone dessert but also a beautiful addition to baked goods. When the jelly has thickened but isn't completely set, pour it over a cake layer and allow it to firm up in a cool place. Once it's ready, you can cut the jelly into cubes to decorate cakes, ice cream, parfaits, or soufflés. Enjoy your delightful berry jelly creations!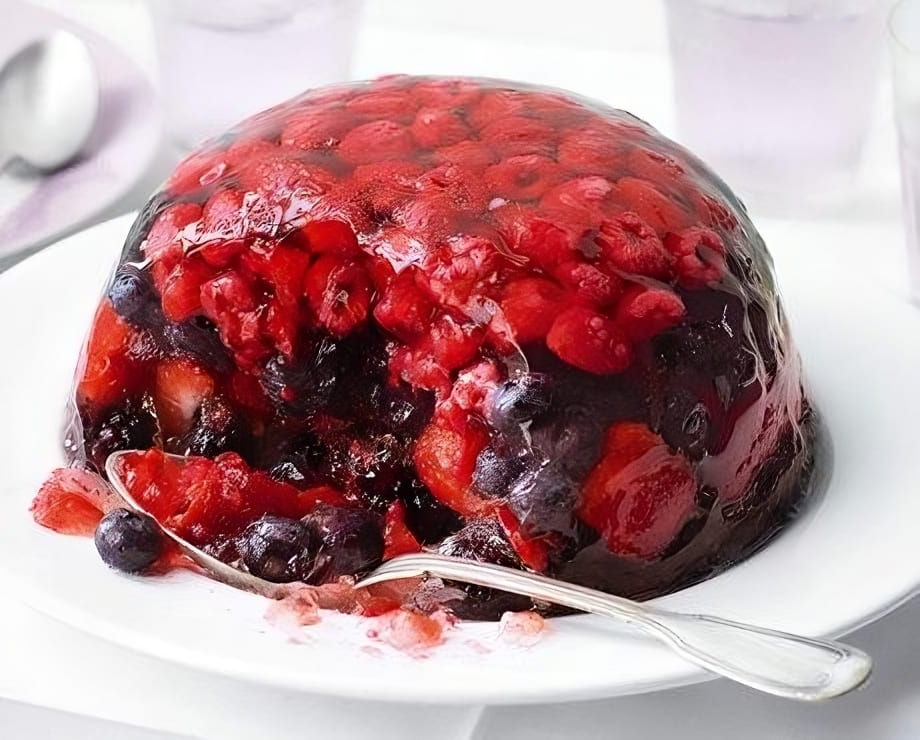 Embrace the essence of summer with this refreshing and vibrant berry jelly, free from artificial additives and heavy calories. A dessert that embodies the pure, natural goodness of fresh berries!