With just a handful of ingredients, this simple shortcrust pastry recipe is your go-to for perfect baking. Whether you're making mouthwatering cookies, delectable pies, or heavenly pastries, this versatile dough will ensure exceptional results. Get ready to delight your taste buds with a touch of homemade goodness!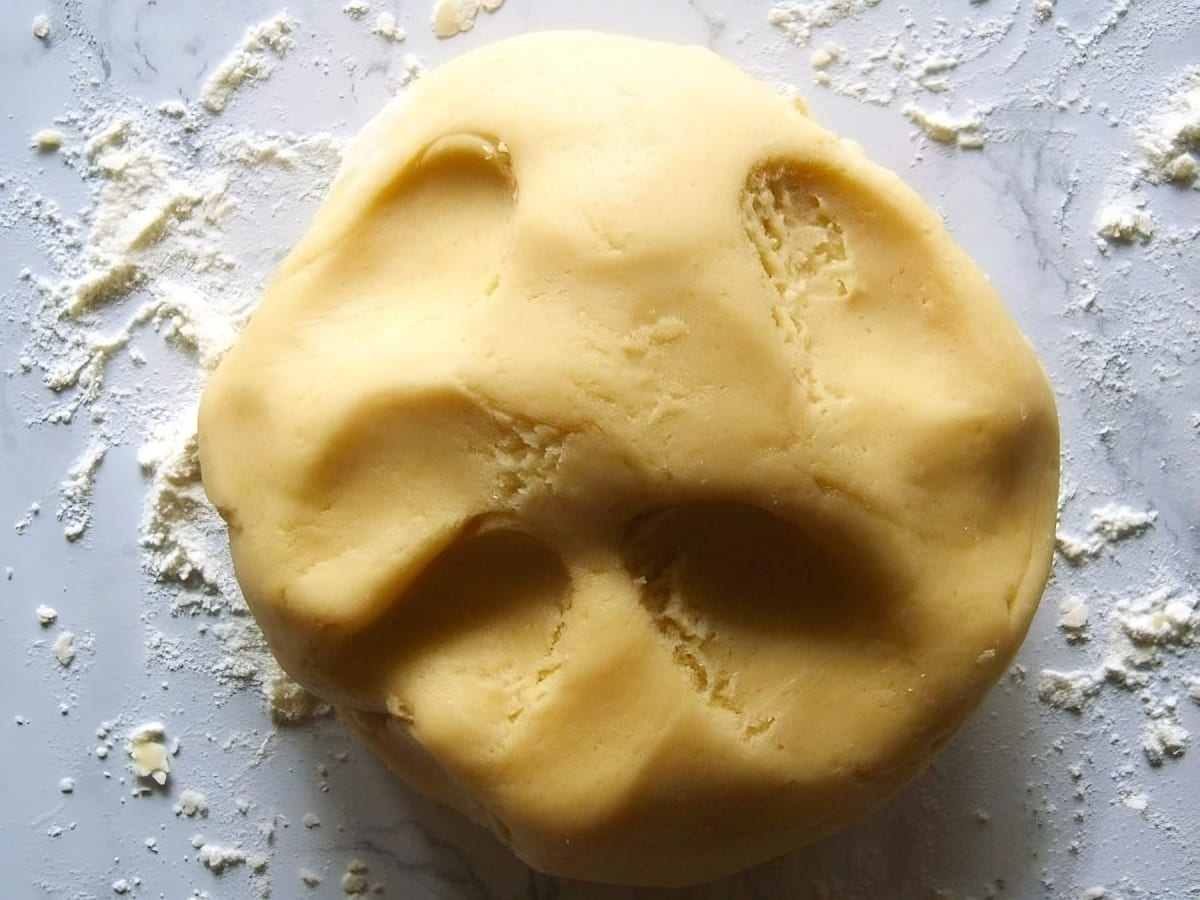 Ingredients:
Flour – 1 1/4 cups (150 grams)
Unsalted Butter – 1/3 cup (75 grams)
Egg Yolk – 1
Pinch of Salt
Water – 3 tablespoons
Instructions:
Mix the flour and a pinch of salt together. Add cold butter and cut it into small pieces using a knife. Use your hands to knead the mixture until it resembles breadcrumbs.
Add the egg yolk and 2 tablespoons of ice-cold water. Knead the mixture until it forms a uniform dough. If needed, add more water.
Shape the dough into a ball and wrap it in plastic wrap. Place it in the refrigerator for 30 minutes.
Your shortcrust pastry is now ready for baking. You can use it to make cookies, pies with various fillings, pastries, and more.
Bake the pastry at 350 degrees Fahrenheit (180 degrees Celsius).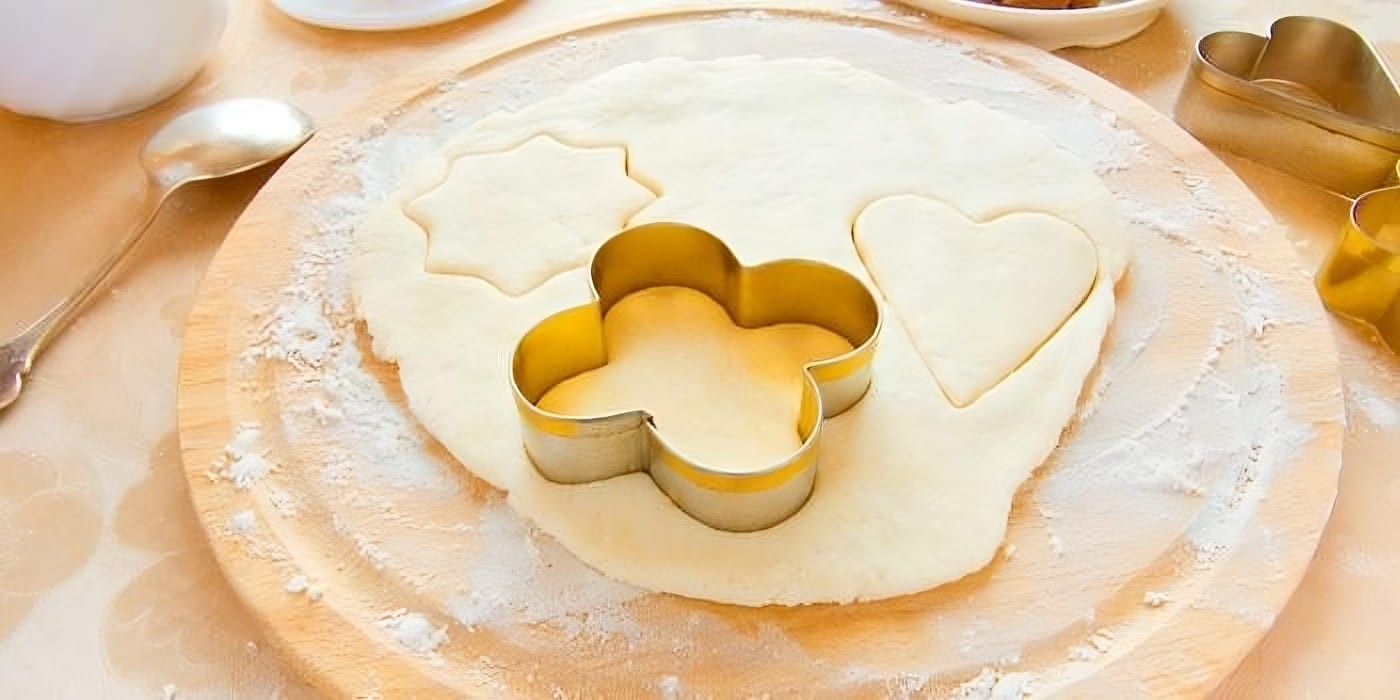 Here's the simplest shortcrust pastry recipe made with just 5 ingredients, which forms the base for most of my baking. Take note of the recipe!