Do you sometimes want something spicy? I do! This vegetable snack is good with meat and on bread….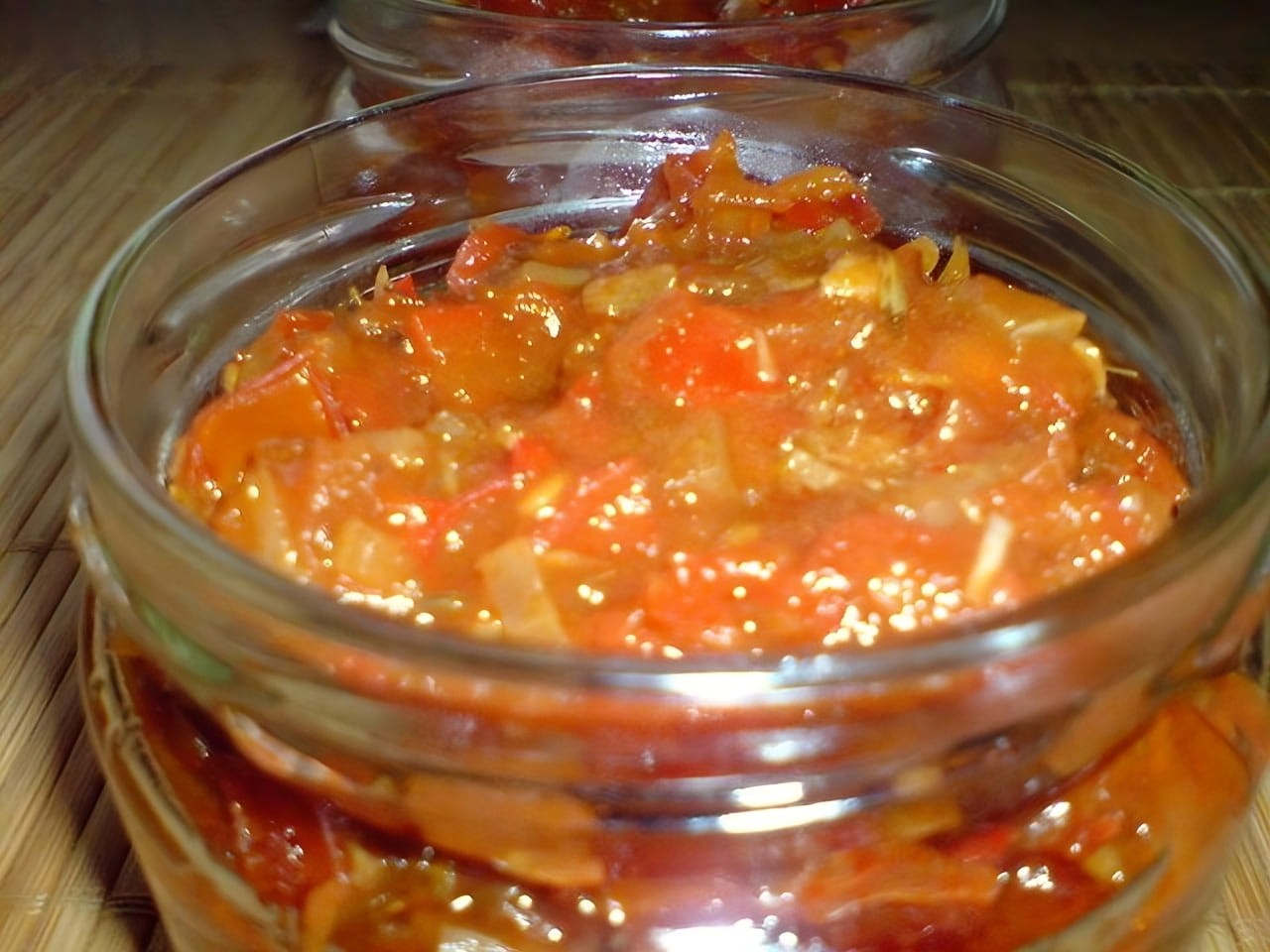 INGREDIENTS
For 1 liter of appetizer:
500 gr. tomatoes.
red peppers 1 kg,
onions 4-5 pcs.
garlic 2-3 cloves,
chili 2-3 pcs.
olive oil 4-5 tbsp.
sugar 1 tsp.
salt and pepper ,
tomato paste 2 tbsp.
bay leaf 2 pcs.
thyme,
lemon juice 1 to 2 tbsp.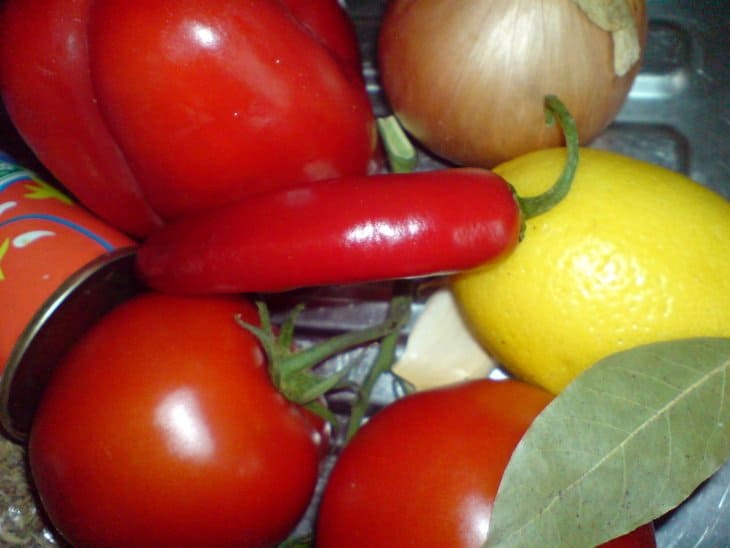 Instructions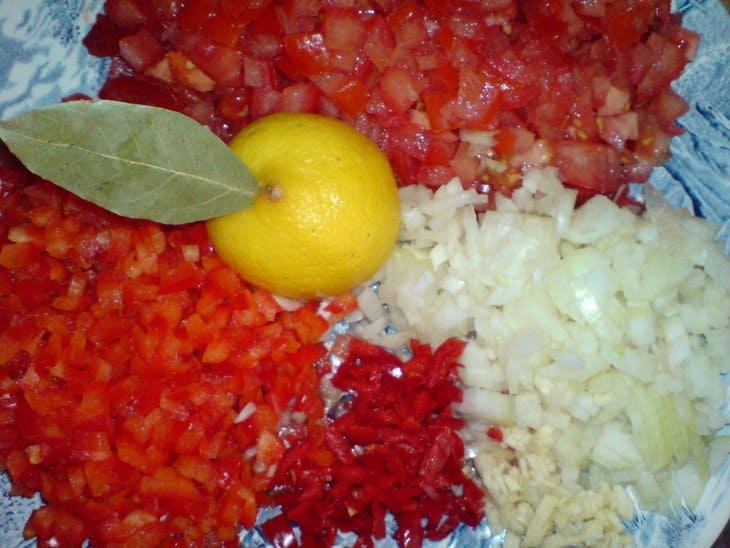 Dice tomatoes, onions and peppers.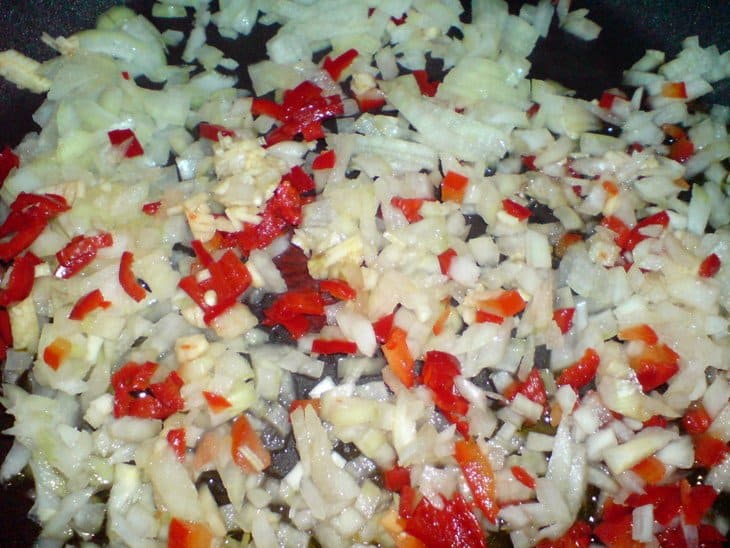 Chop the chili and garlic very finely.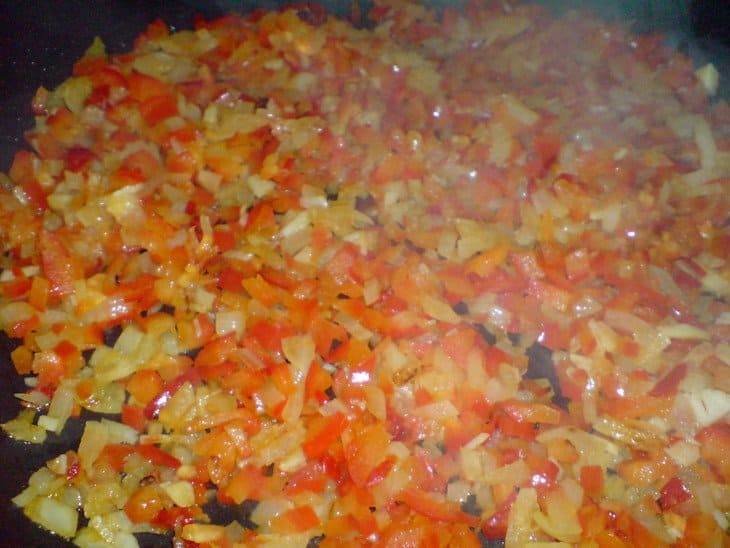 In a pan, heat olive oil and fry first the onion, garlic and chilies, after a couple of minutes add the peppers.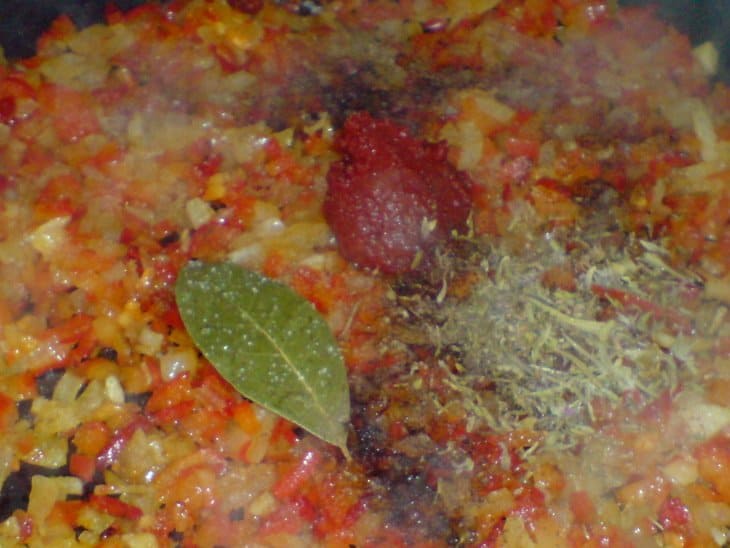 Add sugar, salt, pepper, thyme (dried), tomato paste and bay leaves.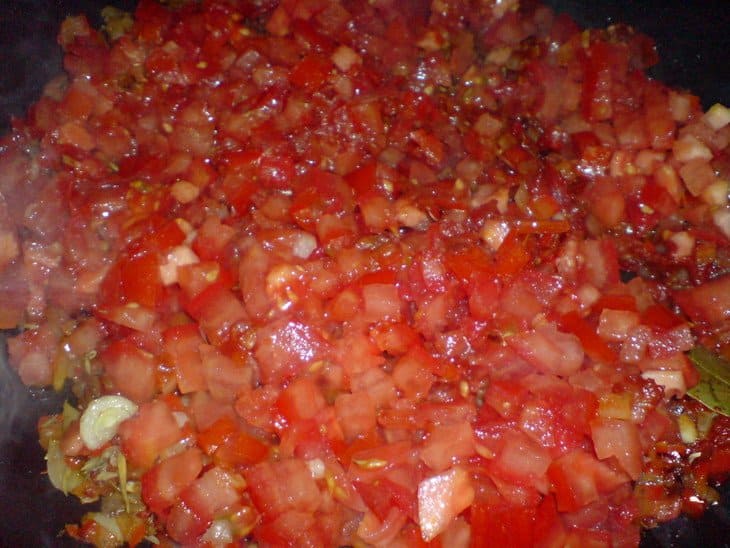 Put the tomatoes in the same place, stir well, cover and stew over low heat for half an hour.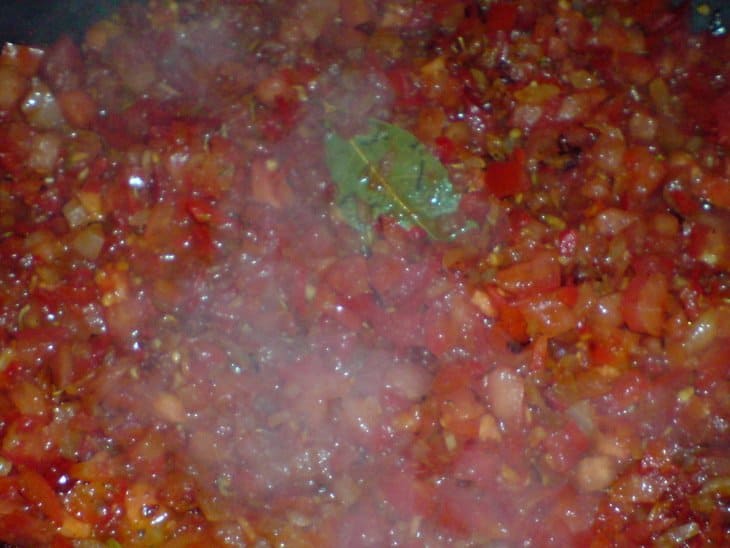 Season, if necessary, add lemon juice, stir, remove the bay leaves and spread in jars, done!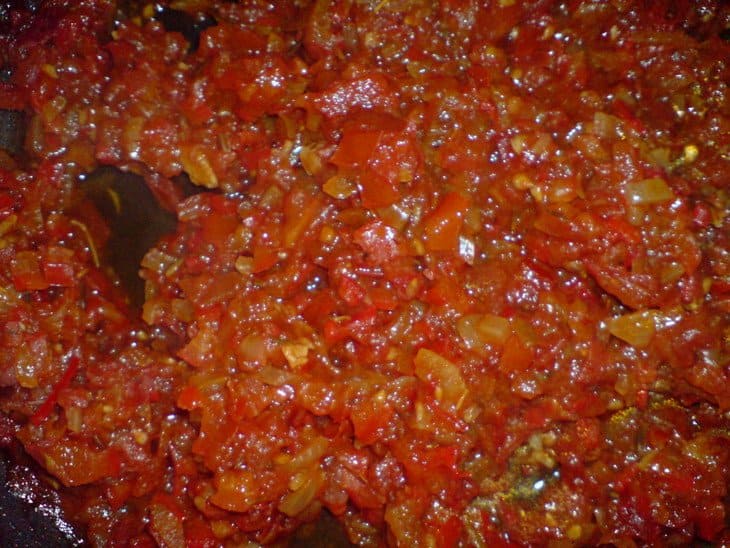 Bon appetit!!!
Did you like the recipe? Share it with your friends!