Beef according to this recipe is very quick and easy to prepare, it turns out soft and juicy. And a thin layer of mushrooms, prunes and nuts gives it a special flavor.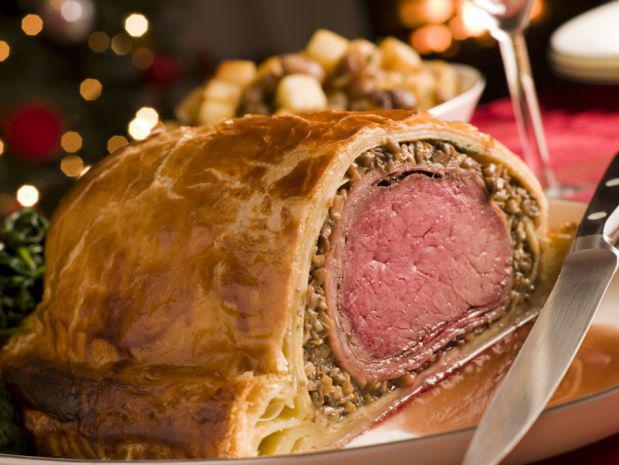 Ingredients
young beef loin 800 g
450 g frozen yeast puff pastry
champignons 300 g
onion 1 pc
vegetable oil 2 tbsp
chopped walnuts 3 tbsp
egg 1 pc.
salt To taste
ground black pepper To taste
Jerked ham slices 6 units.
Fresh thyme 1 sprig
mustard 3 tbsp.
egg yolks 2 pcs.
coarse sea salt 1 tsp.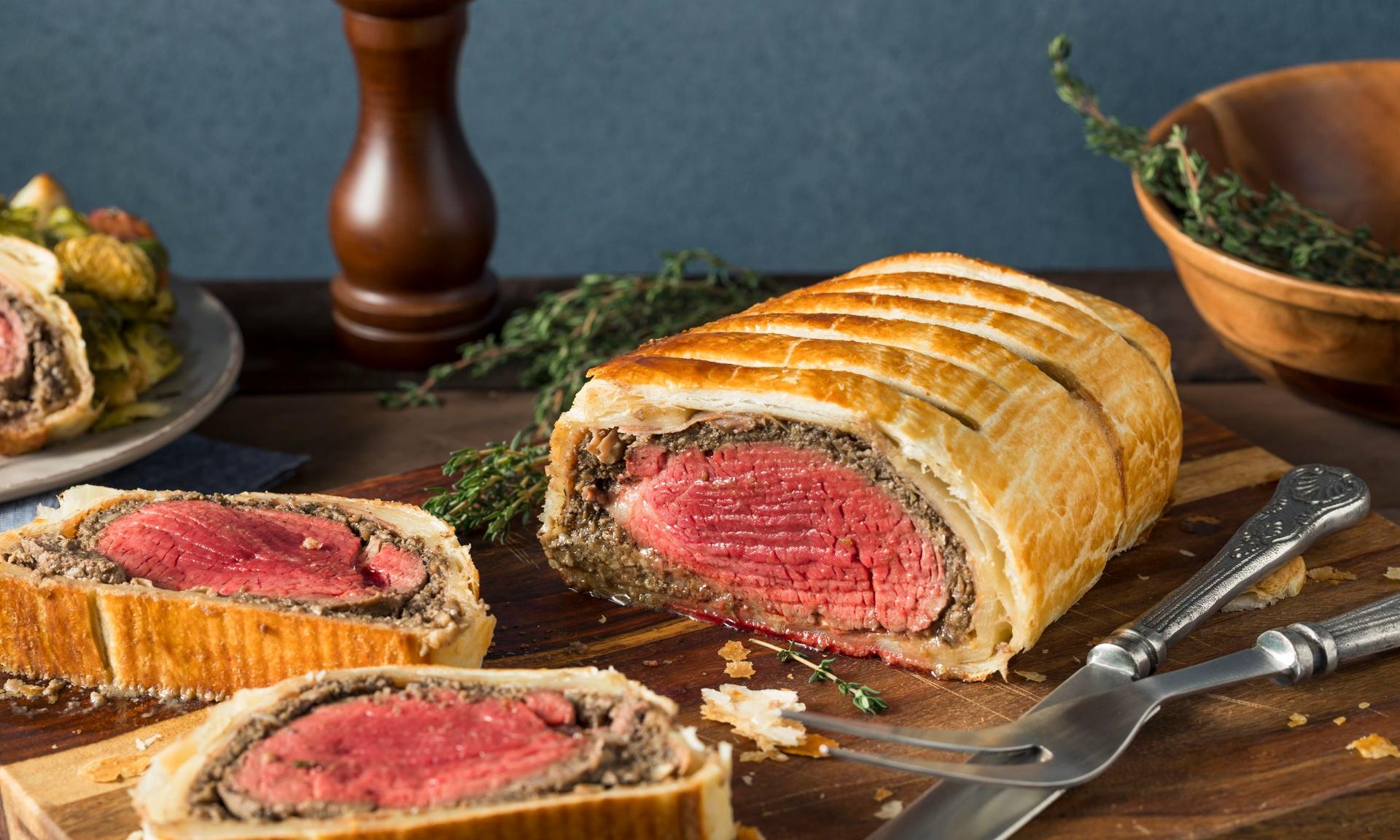 Instructions
Thaw the dough. Finely chop mushrooms and prunes. Peel and chop the onion.
In a pan in heated oil, fry the onion, add mushrooms and prunes, season with salt and pepper to taste and fry for about 5 minutes.
To the mushroom mixture pour chopped nuts and mix everything thoroughly.
Beef loin is well washed and dried.
Season the meat with salt and pepper to taste and fry in hot oil in a pan on all sides.
Spread the ham overlapping on a flat surface lined with cling film.
On top of it put a mixture of mushrooms, prunes and nuts and distribute evenly.
Brush the roasted meat on top with mustard and place in the center of the ham.
Cover the beef with clingfilm and gently roll it up into a roll together with the clingfilm.
Roll out the puff pastry into a large rectangular sheet 5 mm thick and brush with egg yolk.
Remove the cling film from the beef and place it in the center of the pastry.
Wrap the meat in the dough, trimming off any excess with a knife.
Turn the beef in the dough upside down, place on a greased baking sheet and place in the refrigerator for 5 to 10 minutes.
Preheat oven to 200°С. Then take the meat out of the fridge and grease the pastry with beaten egg yolk.
Make small incisions in the dough and sprinkle sea salt on top.
Bake in the oven for 20 minutes.
At the end of 20 minutes reduce the temperature to 180°C and continue baking beef in the dough for 15 minutes more.
Let the finished meat stand for about 20 minutes, then cut into portions and sprinkle with fresh thyme leaves.