Also means "coconut bread" in Spanish, pan de coco is a popular bread in the Philippines.
Though two versions are named similarly they are made differently to each other, the Philippine variant is a sweet bread with a sweetened grated coconut filling served as a dessert or a snack item.
The other version of pan de coco in Honduran is cooked with the coconut meat and milk integrated with the dough and served with stews. History states that the Honduran version is the older variant which means that the Philippine recipe originated from the Central American counterpart which was brought over by the Spanish to the Philippines during the 1600's, the recipe then evolved to suit the local taste. Now this bread is one of the popular bakery items in the Philippines which you can buy anywhere alongside with pandesal, Spanish bread, ensaymada and mamon.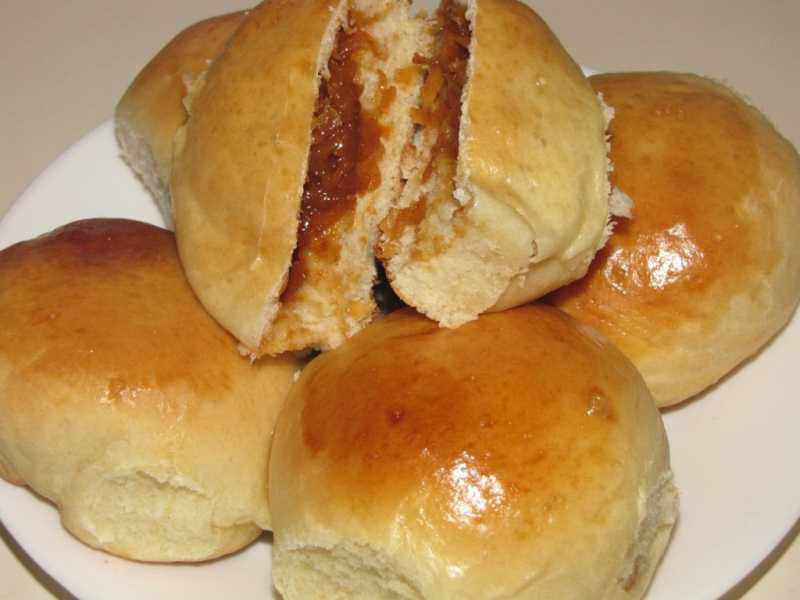 Ingredients
4 Cups bread flour
¾ Cup warm milk
2 Teaspoon rapid rise yeast
¼ Cup white sugar
4 Eggs
½ Tablespoon salt
¾ Cup melted butter
1 egg beaten with a splash of water (egg wash)
For the Filling:
1 Cup brown sugar
1 Cup sweetened coconut flakes
1½ Tablespoon softened butter
1 Teaspoon vanilla
Instructions
Mix together warm milk, yeast, sugar and eggs.
Mix flour and salt, add melted butter.
Combine egg mixture to the flour mixture, mix well to form a dough.
Turn dough into a well-floured surface and knead until soft and elastic.
Place the kneaded dough in a well-oiled bowl.
Cover with a cloth and allow to rise for 1 hour or until it doubles in size.
Divide dough into 4 equal pieces, and 3 to 4 roll in each pieces.
Form dough into a ball, flatten it by hand or rolling pin.
Place about 1 tablespoon of filling at the center.
Pinch all the side together and twist to seal the edges.
Place pinched side down on parchment paper.
Cover with cloth and let it rise until doubled in size, about 1 hours.
Bake at 350°F for about 5 minutes, brush the top with egg wash.
Bake for another 15 minutes or until top becomes golden brown.