These are so easy, but I find they are a surprise to a generation that didn't grow up with them. So this may be a mundane recipe to some, though worth posting!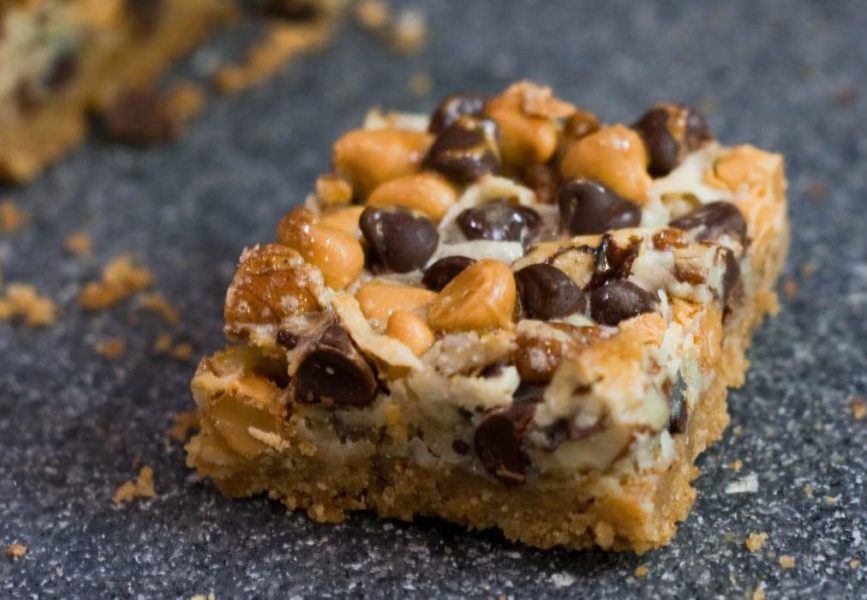 Ingredients
1/2 cup butter or margarine, melted
1 1/2 cups graham cracker crumbs
1 (14 ounce) can EAGLE BRAND® Sweetened Condensed Milk
1 cup semisweet chocolate morsels
1 cup butterscotch morsels
1 1/3 cups flaked coconut
1 cup chopped nuts
Directions
Heat oven to 350 degrees F (325 degrees for glass dish). Coat 13×9-inch baking pan with no-stick cooking spray.
Combine graham cracker crumbs and butter. Press into bottom of prepared pan. Pour sweetened condensed milk evenly over crumb mixture. Layer evenly with chocolate chips, butterscotch chips, coconut and nuts. Press down firmly with a fork.
Bake 25 minutes or until lightly browned. Cool. Cut into bars or diamonds. Store covered at room temperature.
Note :
These always bake up better in a glass pan.