I make this salad for picnics and simple dinners alike. It offers an unmatched taste!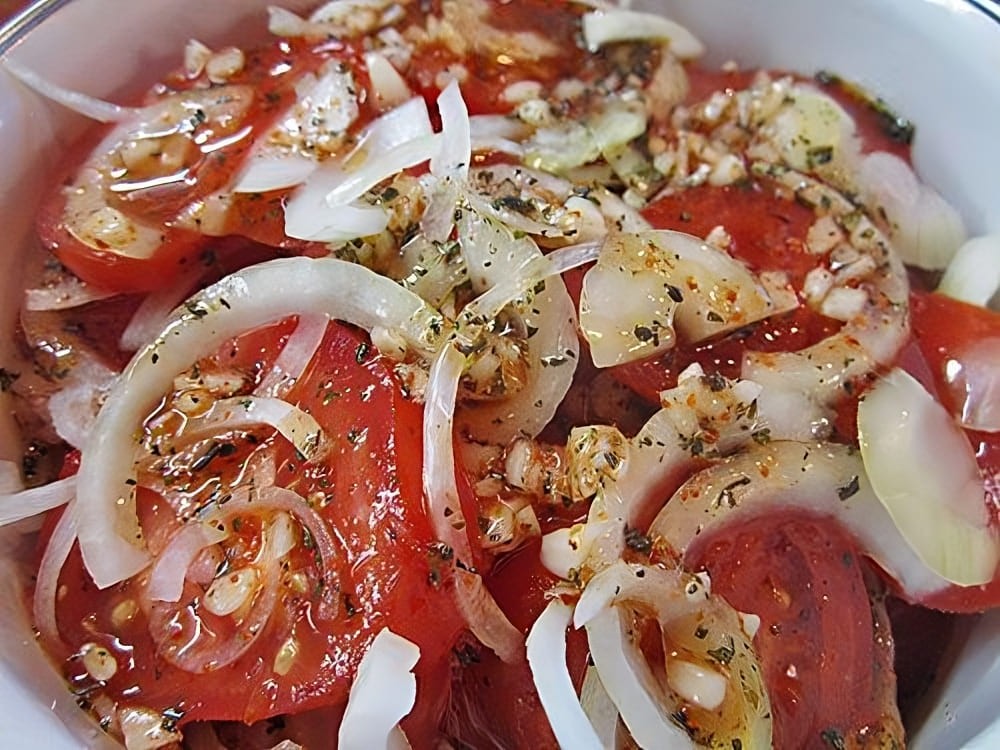 Enjoy this refreshing salad that pairs perfectly with meat dishes or as a standalone treat. The combination of fresh tomatoes and the flavorful marinade will be a hit at any meal, whether it's a picnic or a simple dinner. Bon appétit!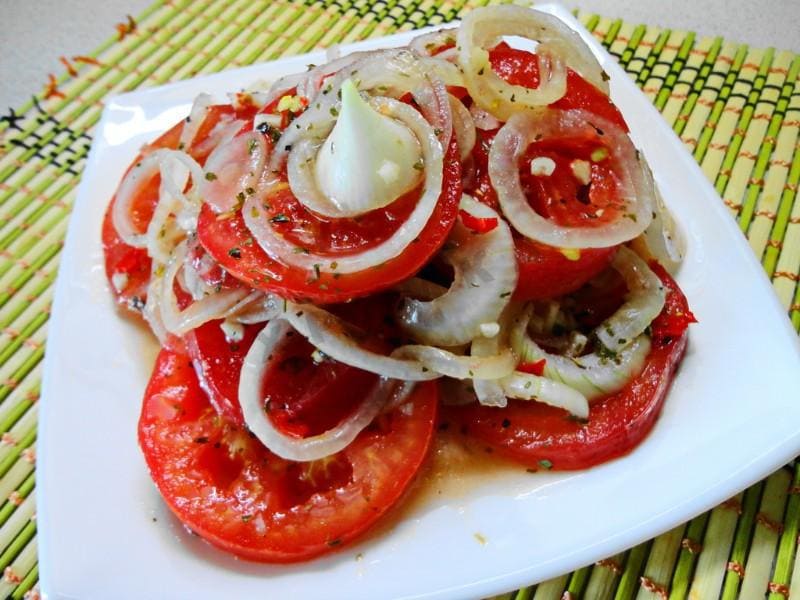 Ingredients:
Fresh Tomatoes – 0.5 kg (1.1 lbs)
Onions – 1 bulb
For the Marinade:
1 tbsp honey
4 tbsp vegetable oil
3 cloves of garlic
2 tbsp lemon juice
1 tsp dried basil
A pinch of salt
1 small red chili pepper (or as per your spice preference)
Instructions:
Slice the tomatoes into rounds and the onions into semi-circles.
Prepare the marinade: finely chop the garlic (do not press it), and combine it with all the other marinade ingredients listed.
Take a suitable container and layer the tomatoes and onions.
Pour the marinade over the layered tomatoes and onions. Since tomatoes release some juice, the marinade should be sufficient.
Seal the container tightly and place it in the refrigerator for 2 hours. It's ready to serve!