This is not your typical fruit-filled cake; it's a cake that's all about the fruits! With an abundance of dried berries and minimal batter, this cake bursts with flavor, richness, and nutrition. The best part? It's quick and easy to make.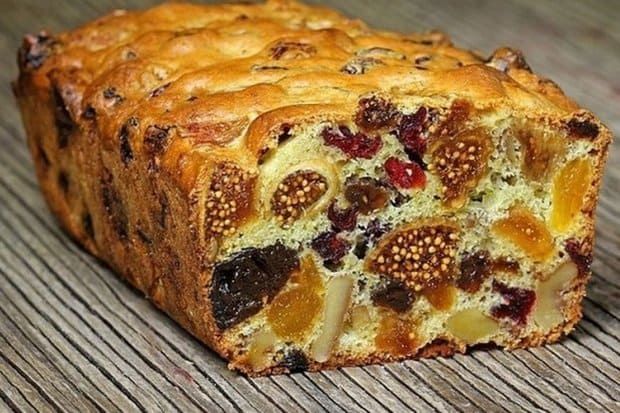 Ingredients:
300-400 grams (10-14 ounces) of a mixture of nuts and dried fruits (2 types of raisins, prunes, dried cranberries, figs, and walnuts)
2 eggs
6 tablespoons of brown sugar
6 tablespoons of flour
½ teaspoon of baking powder
Instructions:
Chop the dried apricots and prunes into small pieces and combine them with the nuts and other dried fruits.
Beat the eggs with a whisk and add them to the mixture of dried fruits.
Add the brown sugar, flour, and baking powder, and mix everything together until well combined.
Grease a baking pan and pour the mixture into it. Bake in a preheated oven at 180 degrees Celsius (350 degrees Fahrenheit) for approximately 45 minutes.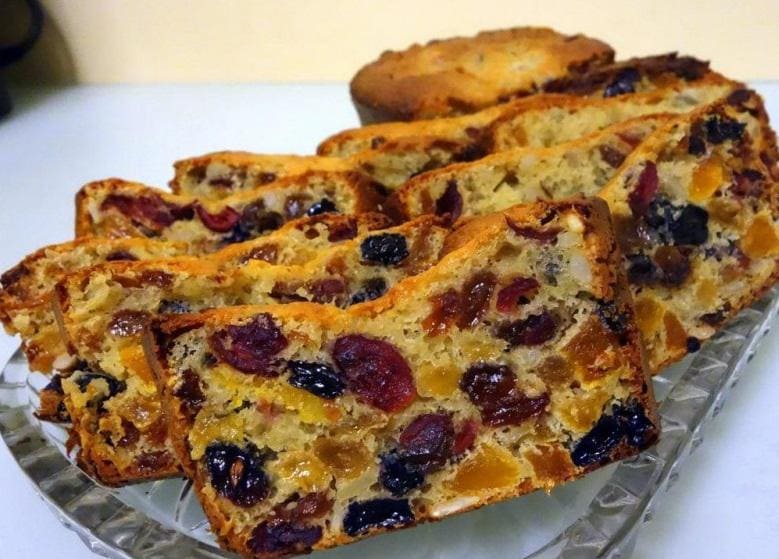 Enjoy this delightful fruit-packed cake that celebrates the natural sweetness and texture of dried fruits and nuts. It's a treat that's as nutritious as it is delicious!