Homemade pizza with onions and cheese in the easiest recipe is nourishing and delicious!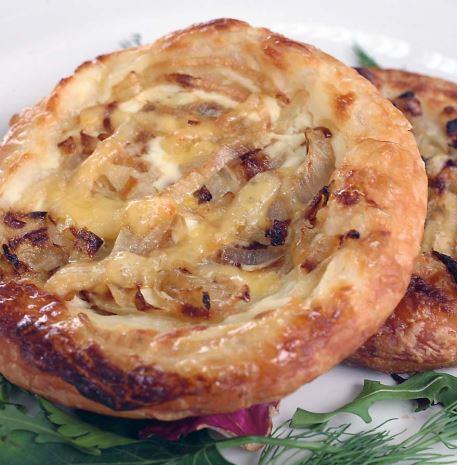 Ingredients
Yeast dough 0.5 kg
Onions 0.5 kg
Sour cream 1 cup
Hard cheese 200 g
Butter 2 Tbsp.
Pizza spices 1 tbsp.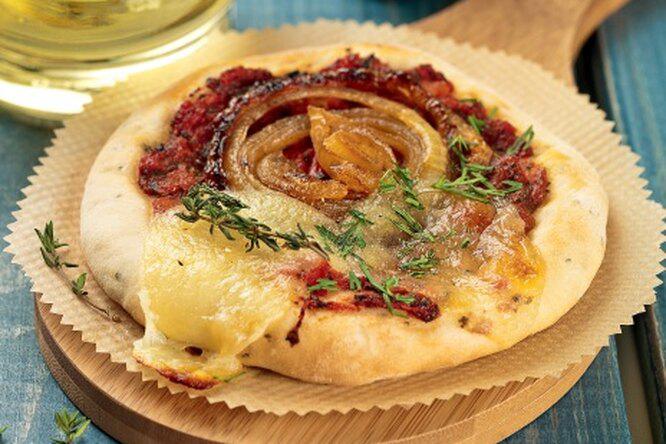 Instructions
Cut onions into rings, blanch in lightly salted water, set aside in a colander, and squeeze. Fry in butter and season to taste.
Divide pizza dough into portions and roll into flatbreads. Spread out on an oiled baking tray.
Cover each flatbread with a layer of sour cream and put fried onions and hard cheese on top. Ketchup or your favorite tomato sauce can be added if desired. Bake in a preheated oven at 220 ° C for 15-20 minutes.