Often, there's not enough time in the morning to prepare a full breakfast. This leads to grabbing fast food on the way to work or enduring hunger until lunchtime.
However, with this recipe, you can have a proper breakfast at home. All you need is a baguette or any unsweetened bun, which you'll fill with a specific filling. These are not just sandwiches; they are true pastries. And the best part is that they are incredibly tasty, satisfying, and quick to make.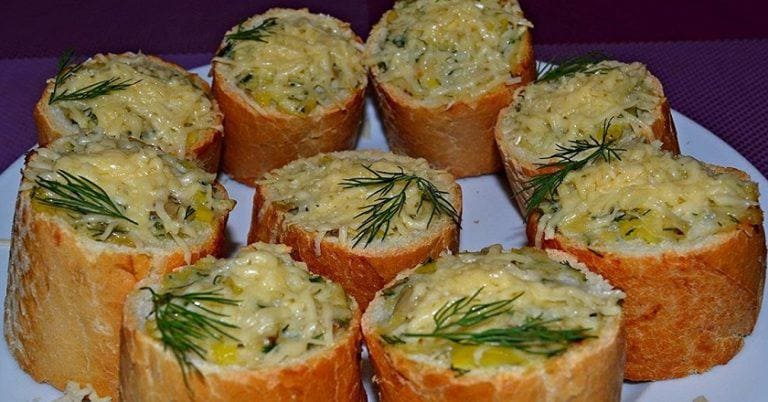 Here are the necessary ingredients:
One baguette
3.5 oz (100g) of any hard cheese
7 oz (200g) of mushrooms
3 tablespoons of sour cream
One onion
One clove of garlic
1.8 oz (50g) of vegetable oil
Black pepper and salt to taste
How to make a baguette with mushrooms and cheese:
Cut the baguette into pieces approximately 2-3 inches wide. Use a spoon to remove the interior, leaving a little bit of the bread on one side to create a cup-like shape.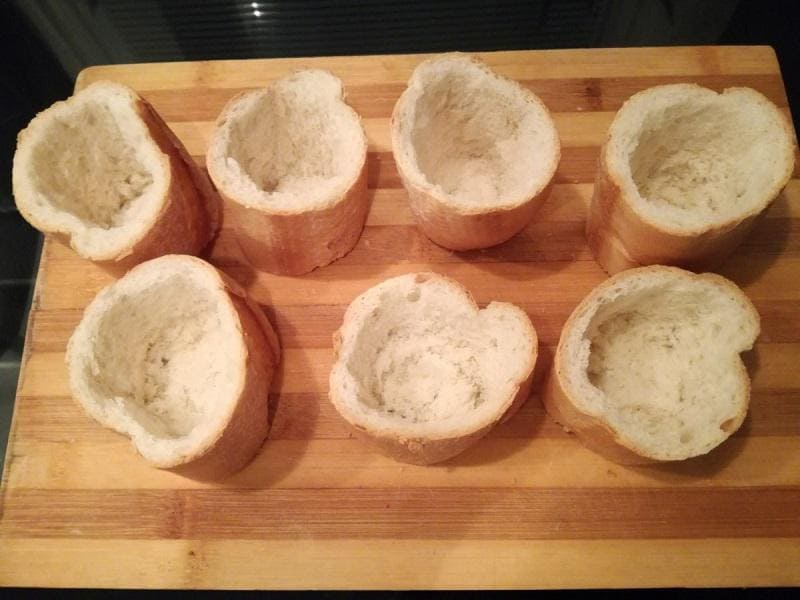 Now, let's prepare the filling. Slice the onion, finely chop the garlic, and dice the mushrooms. Transfer everything to a preheated frying pan with oil and sauté. Towards the end of cooking, add the sour cream, season with salt and pepper, and mix well. Continue simmering for another 5 minutes.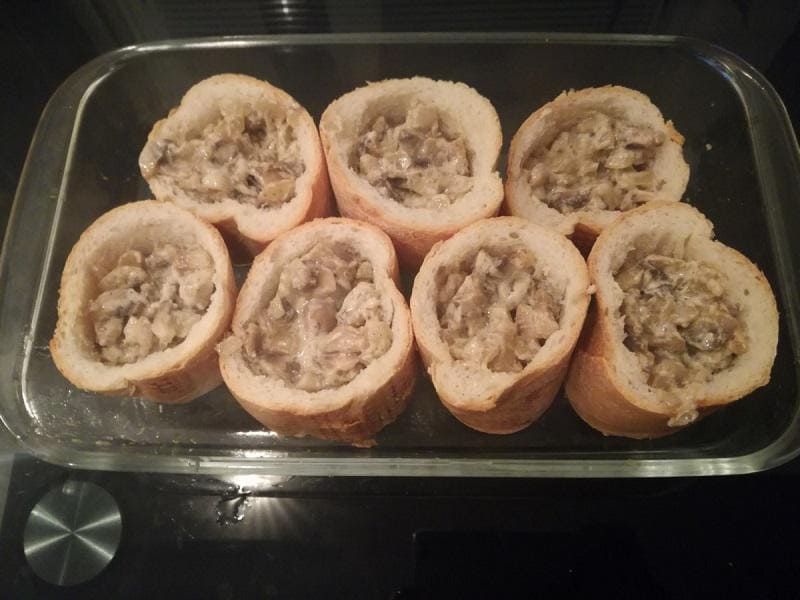 Grate the cheese into coarse shreds.
Fill each baguette cup with the prepared filling and sprinkle grated cheese on top.
Place the filled cups on an oiled baking sheet.
Preheat the oven and put the baking sheet inside. Bake for 7-10 minutes at 350°F (180°C). The baguette should turn golden brown, and the cheese should melt.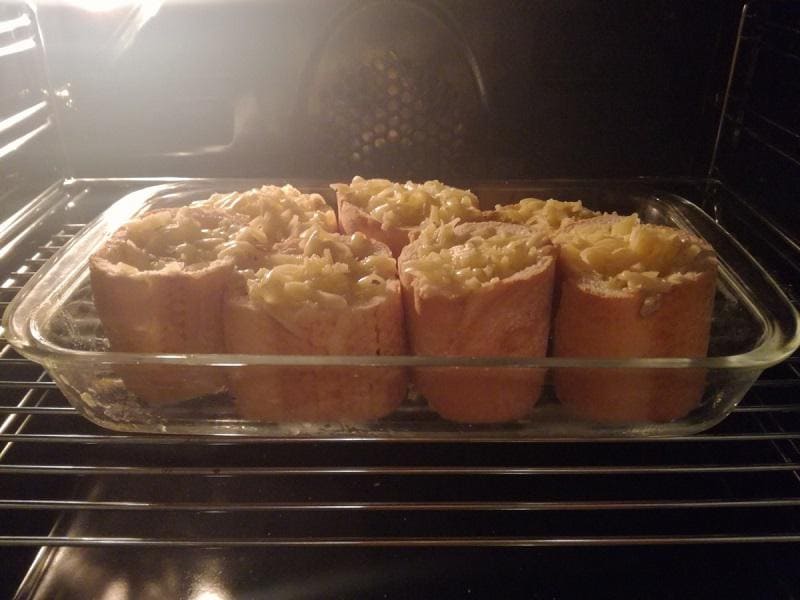 Tip: You can also add chicken fillet, ham, or fresh tomatoes to the filling. Let your imagination run wild, and the result will be fantastic!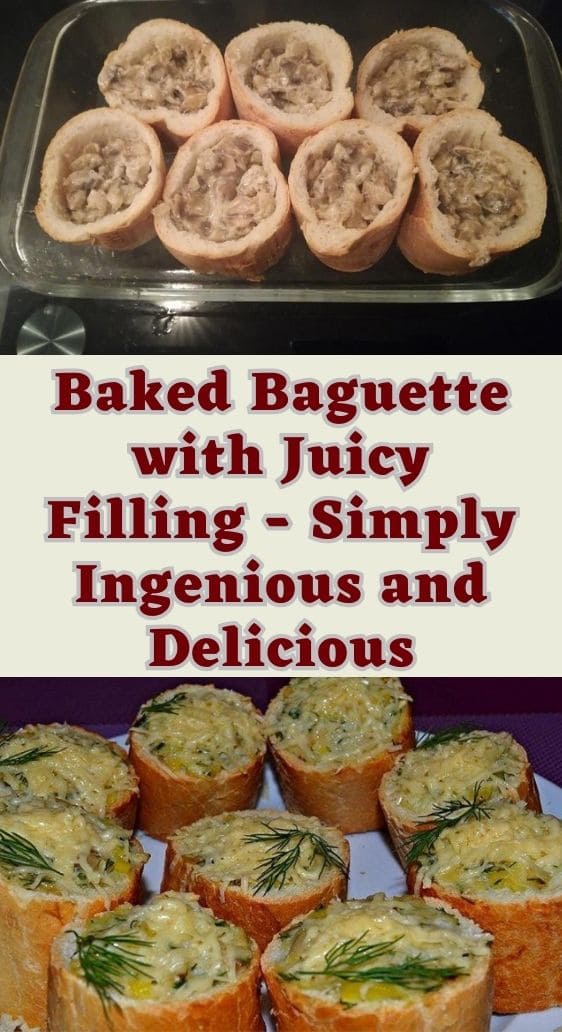 These edible cups are convenient to take to work or give to children as a snack for school. They are a delightful and flavorful treat that will make your mornings much more enjoyable.