The purest, organic, delicious flavor of banana makes this the BEST Banana Muffin I have ever had! The secret to this recipe is DOUBLE the normal amount of banana. If you love this recipe try my Banana Cake and Cinnamon Sugar Banana Bread!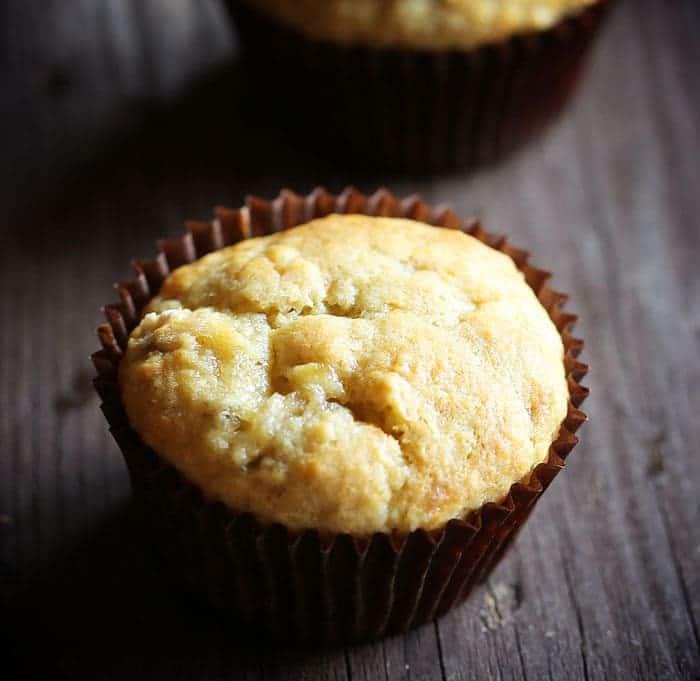 Easy Banana Muffins
Creating the perfect Banana Muffin became my mission, and I think I have finally developed a recipe that puts all others to shame! It comes together quickly, doesn't require any special tools or equipment, and it by far the most delicious banana muffin you will ever have!
To Make These You will Need:
banana muffins recipe (below)
2 muffin pans (this recipe makes 18 total muffins so a 12-muffin pan and a 6-muffin pan will work)
cupcake liners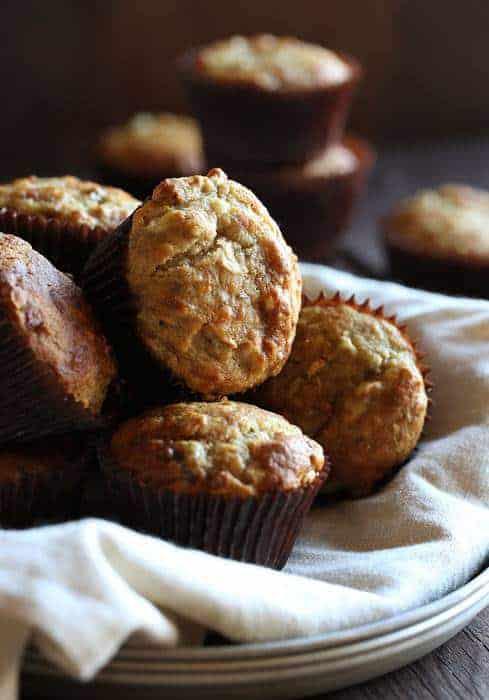 What makes these the Best Banana Muffins?
The method. It is one bowl (which is great!) but once I added the dry ingredients to the wet I mixed until JUST combined. This ended up being about 15 turns with the spatula. Not over-mixing the ingredients allows these muffins to bake up beautifully and create the perfect texture!
NO CINNAMON. I love cinnamon in banana bread, but for some reason, banana muffins taste so much better without it! The pure flavor of the banana really shines through. These muffins melt in your mouth!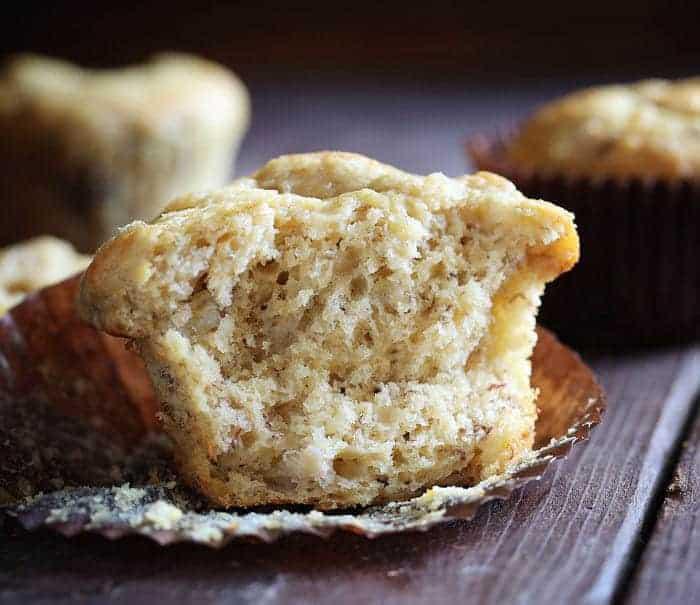 How long do you bake a banana muffin?
This recipe was developed for a standard muffin pan and I baked them for about 15 minutes. What you want to look for in a perfectly baked banana muffin is that the center no longer appears wet.
Can you make these into banana nut muffins?
Absolutely! Just add about 1 cup of the nut of your choice. Some folks prefer chopped pecans and some folks prefer chopped walnuts. Both work well in a banana nut muffin!
Can you make these gluten-free banana muffins?
Some companies offer a gluten-free flour that you can use interchangeably with all-purpose flour. You can use 1 1/2 cups of gluten-free flour in this recipe, but the texture does change slightly. They are not as light as a full gluten muffin, but still delicious.
Ingredients
⅓ cup (80g) butter, melted
4 large ripe bananas, mashed
¾ cup (165g) granulated sugar
1 large egg, room temperature
1 teaspoon vanilla
1½ cups (186g) all-purpose flour
1 teaspoon baking soda
1 teaspoon baking powder
½ teaspoon kosher salt
Instructions
Preheat oven to 350°F.
Melt butter and set aside to slightly cool.
In a large bowl, mash bananas with a fork. (You can use up to 5 regular-size bananas or 6 small bananas in this recipe.)
Add butter, sugar, egg, and vanilla and mix well.
Add in flour, baking soda, baking powder, and salt and mix until ingredients are JUST incorporated. (Be careful not to overmix)
Add 2-3 tablespoons of batter to muffin pan lined with cupcake liners. (This is about ⅔ full)
Bake for 14-16 minutes, or until center of muffin springs back when touched and center no longer appears wet. Be careful to not bake muffins for too long; you do not want burnt edges.
Remove muffins from oven and let sit for a few minutes before serving.