Caprese Stuffed Avocados have all the flavors of caprese you love stuffed into an avocado. It's an easy and healthy lunch that will quickly become one of your favorites.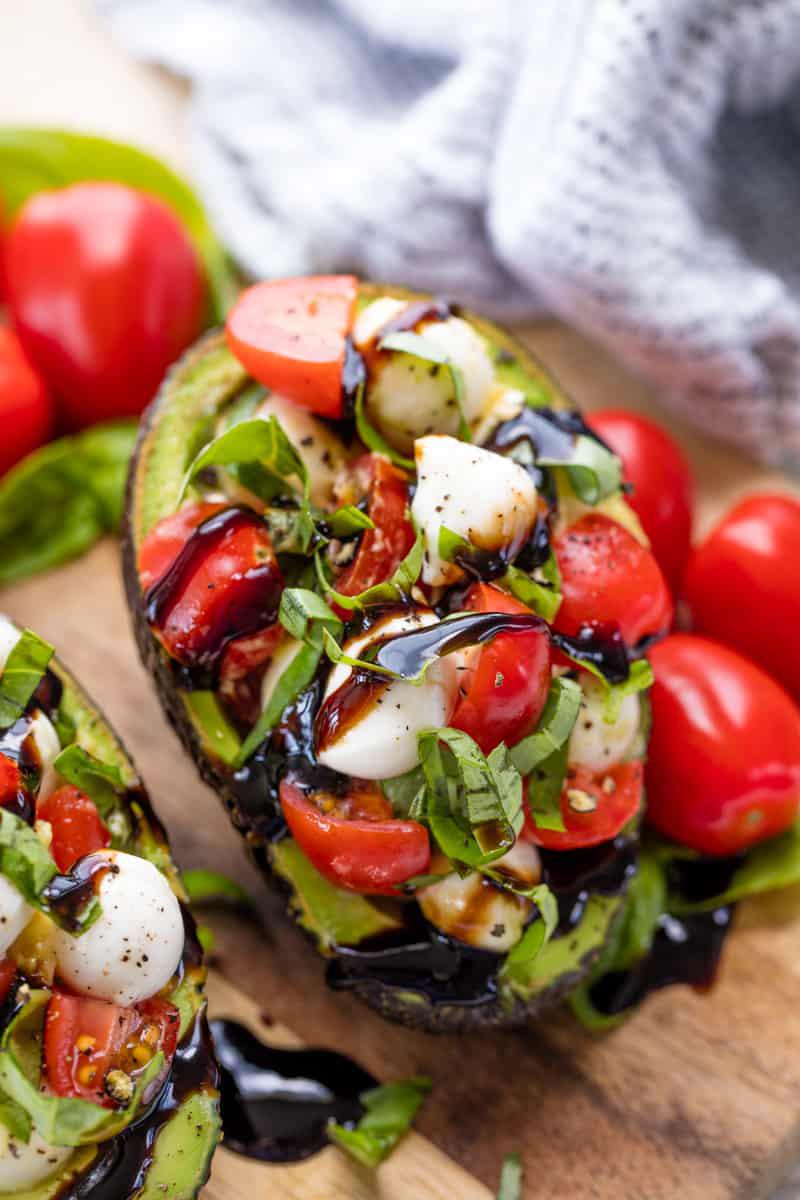 Stuffed avocados are easily one of my favorite lunches. I make several variations and they are consistently some of the most popular recipes here on The Stay At Home Chef. They are so easy to make, usually pretty healthy, and oh so delicious. You'll love this easy, healthy lunch!
WHAT KIND OF CHICKEN SHOULD I USE?
You can use canned chicken chunks in this recipe for convenience, shredded rotisserie chicken, or chopped leftover chicken. If you want a vegetarian option, feel free to leave the chicken out of this recipe.
WHY IS YOUR BALSAMIC SO THICK? HOW CAN I DO THAT?
If you want a thicker balsamic vinegar you can buy balsamic glazes in squeeze bottles or thicken your own by boiling balsamic vinegar for a few minutes until it reduces and begins to thicken.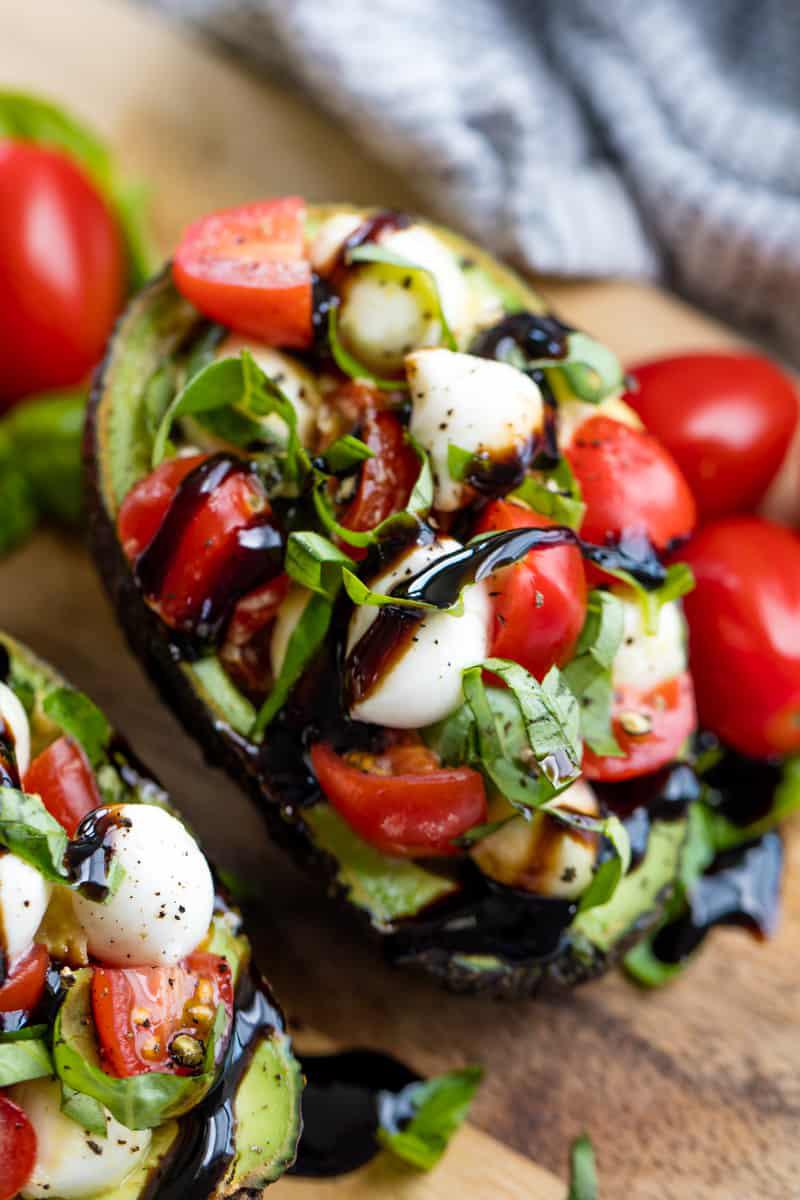 INGREDIENTS
2 avocados halved and pitted
9 ounces chopped chicken
5 ounces fresh mini mozzarella balls
1 cup cherry tomatoes quartered
1/2 cup fresh basil leaves chiffonade
salt and pepper to taste
1 tablespoon drizzle balsamic vinegar
INSTRUCTIONS
Scoop out some of the avocado from the pitted area to widen the "bowl" area. Place the scooped avocado into a medium-size mixing bowl. Mash it with a fork.
Add the chicken, mozzarella, tomato, and basil. Season with salt and pepper. Stir it all together until everything is well mixed.
Scoop the mixture into the avocado bowls. Drizzle with balsamic vinegar or balsamic glaze