In half an hour, you'll make a full meal – quick, inexpensive, and to everyone's liking! The classic combination of feta cheese and tomatoes adds a touch of Mediterranean flavor to this dish. An essential ingredient is aromatic herbs.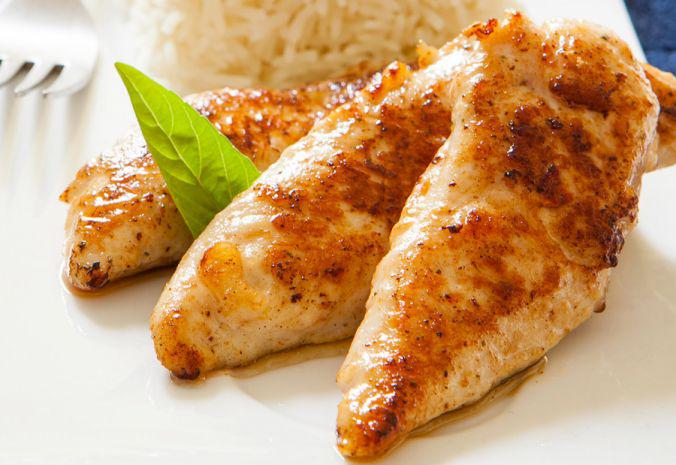 Ingredients
potatoes 600 g
vegetable oil 6 tbsp
chicken fillet with skin 4 pcs.
feta cheese 100 g
sage leaves 1 bundle
basil leaves 1 bundle
Onion 1 pc.
2 tbsp. butter
Canned fresh tomatoes in their own juice 400g
sugar To taste
salt To taste
ground chili pepper To taste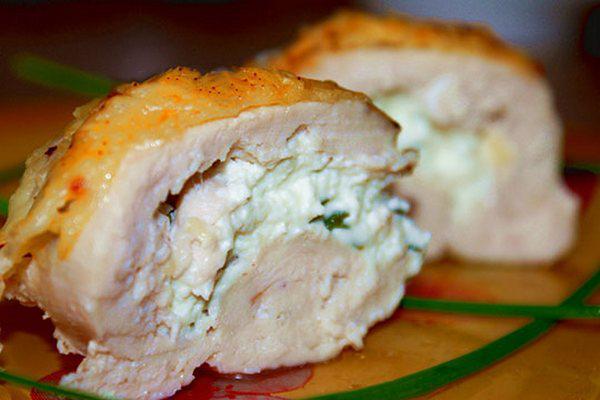 Instructions
Boil the potatoes in salted water until soft. Drain the water, cut the potatoes into slices and fry them in half the vegetable oil until golden brown.
Our tip: If you are on a diet, instead of fried potatoes you can serve steamed Jasmine rice as a side dish with the chicken. In that case, 150 grams of rice will be enough for 4 servings.
Wash and dry the chicken fillets and make a pocket-shaped cut on the side. Fill it with slices of feta cheese and, optionally, greens to taste, then fasten with toothpicks. Salt and pepper the chicken fillets. 3.
Heat the oil in a pan and fry the chicken fillets on both sides. Then turn down the heat, add the sage leaves and stew all together under a lid for 10 minutes.
For the sauce, peel and finely chop the onion. Lightly brown in butter, add the tomatoes, a little salt, pepper and a sprinkle of sugar. Braise on low heat for 5 minutes.
Serve chicken fillet with side dish and sauce. Decorate with fresh basil leaves.