Ketchup and mayonnaise are popular sauces that can be found in any store.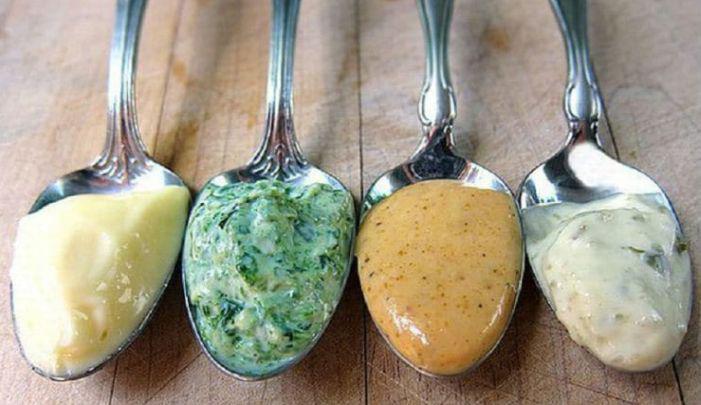 But, trying to extend the shelf life, manufacturers add preservatives to them, which negatively affects their health. Our selection includes 7 healthy and delicious sauces consisting of natural products. In just a few minutes you can cook them in your own kitchen.
Spanish Salsa Sauce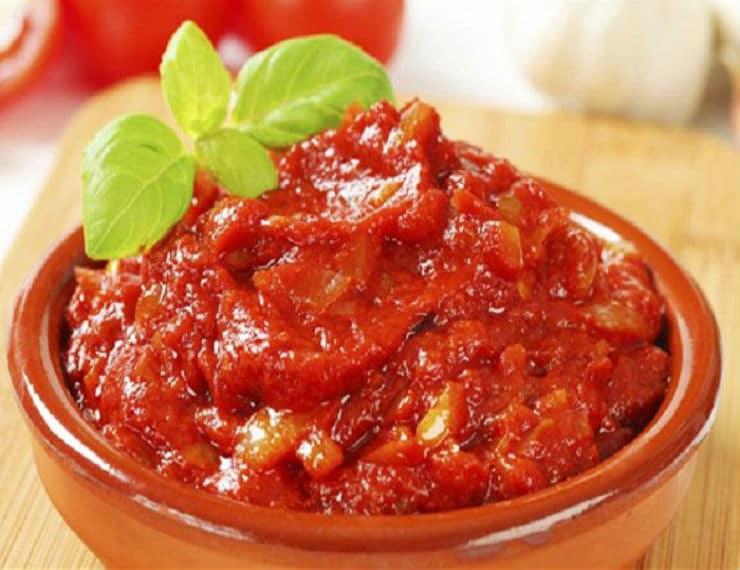 Products:
Cherry Tomatoes – 15 pieces
Green onion, dill – 20 g each
Garlic – 1 clove
Balsamic vinegar, tomato paste, olive oil – 1 tbsp.
Black pepper, salt.
How to cook:
Cut the tomatoes into 2 parts and add chopped dill, garlic and onions. Stir well to achieve uniformity. Pour in vinegar, olive oil and pasta. Pepper and salt.
Salad dressing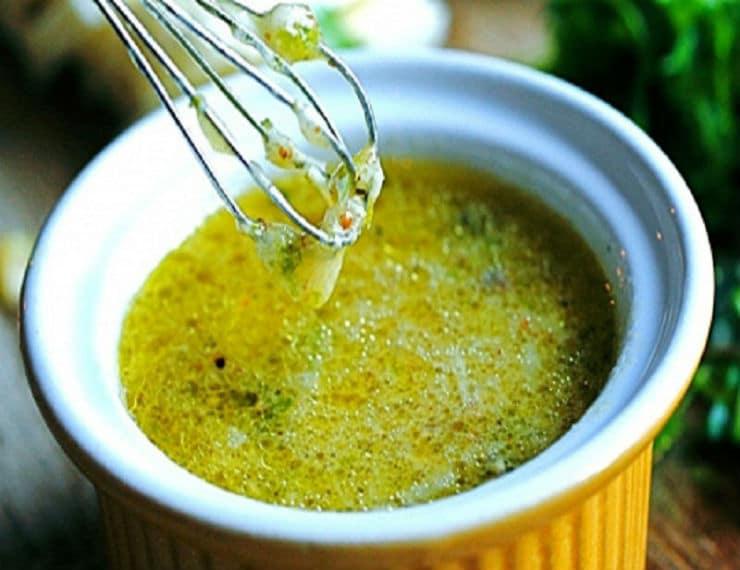 Products:
Olive oil – 3 tbsp.
Balsamic vinegar – 2 tbsp.
Garlic – 1-2 cloves
Salt pepper
How to cook:
Combine the olive oil, mashed garlic and vinegar. Salt, pepper, cover and shake several times.
Dill sauce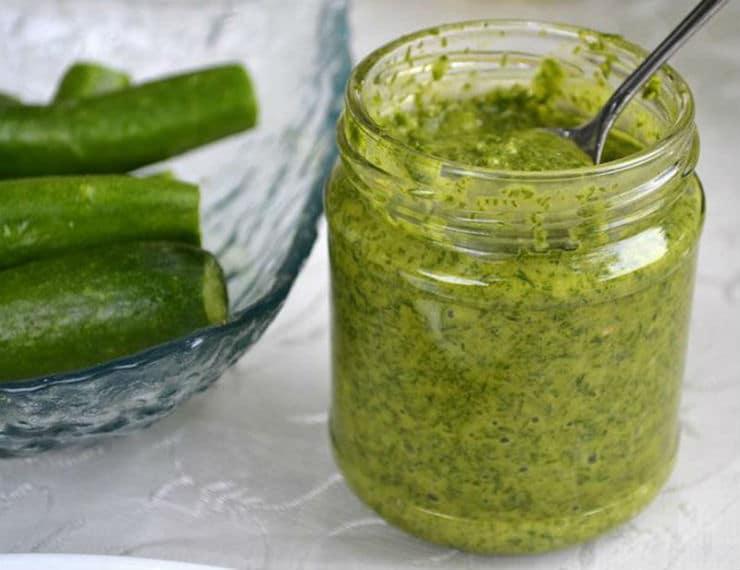 Products:
Garlic – 6 cloves
Dill – 20 g
Lemon zest – ½ tsp
Lemon – 1
Olive Oil – 100 ml
Salt
How to cook:
Grind dill and mix it with lemon juice and zest. Add the remaining ingredients and, using a blender, bring the mass to a mushy state. Great for fish and meat.
Dzhadzhik sauce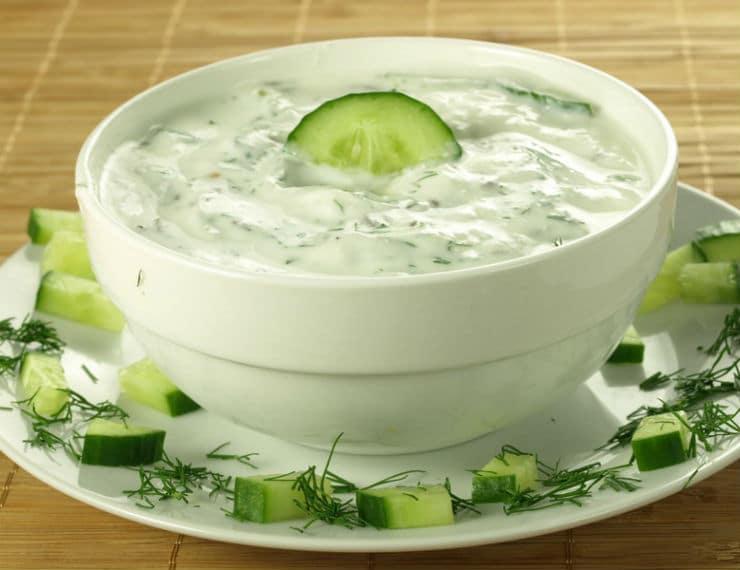 Products:
Yogurt – 125 ml
Olive oil and lemon juice – 1 tbsp.
Garlic – 2 cloves
Cucumber – 1
Parsley – 20 g
How to cook:
Grate the cucumber and squeeze the juice. Add chopped garlic and finely chopped parsley. Mix well and add olive oil.
Sweet and sour sauce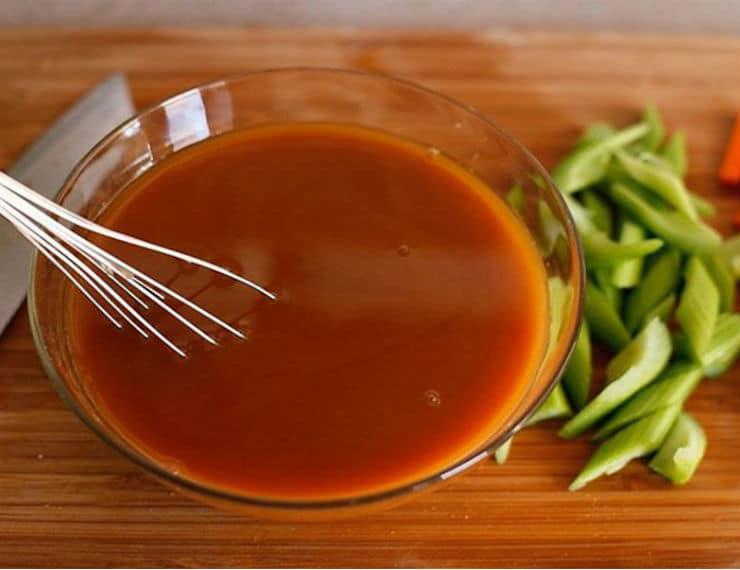 Products:
Soy sauce and tomato paste – 1 tbsp each.
Vinegar and sugar – 2 tbsp each.
Fresh orange – 3 tbsp.
Boiled water – 4 tbsp.
Cornmeal – 1 tsp
How to cook:
Dilute the flour with water. Separately, in an enamel bowl, mix pasta, sugar, orange juice, vinegar and soy sauce. Slowly introduce the flour mixture and bring to a boil. The sauce is served hot to meat dishes.
Pesto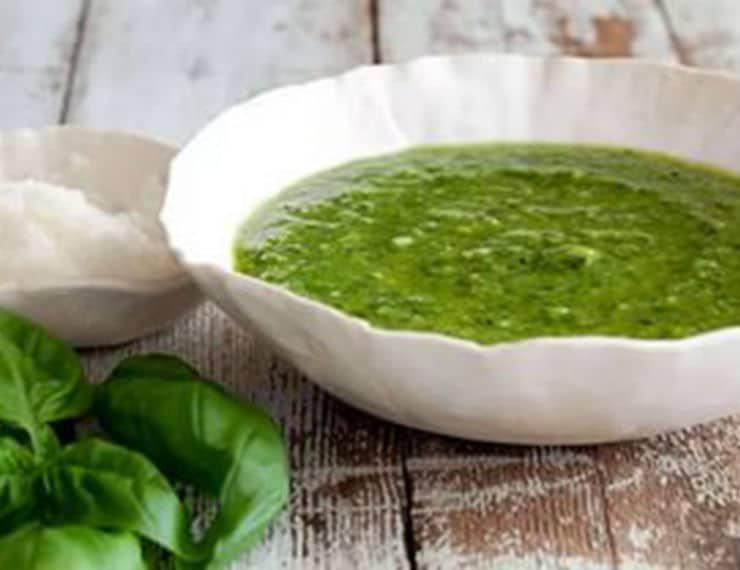 Products:
Parmesan – 50 g
Basil – 60 g
Garlic – 2 cloves
Olive Oil – 100 ml
Pine nuts – 3 tbsp.
Salt
How to cook:
Grate the cheese (rather coarsely), add chopped basil, chopped small cubes of garlic, nuts and 30 g of olive oil. Grind everything in a blender and, continuing to beat, add the remaining oil. Bring to the most uniform consistency.
Cheese sauce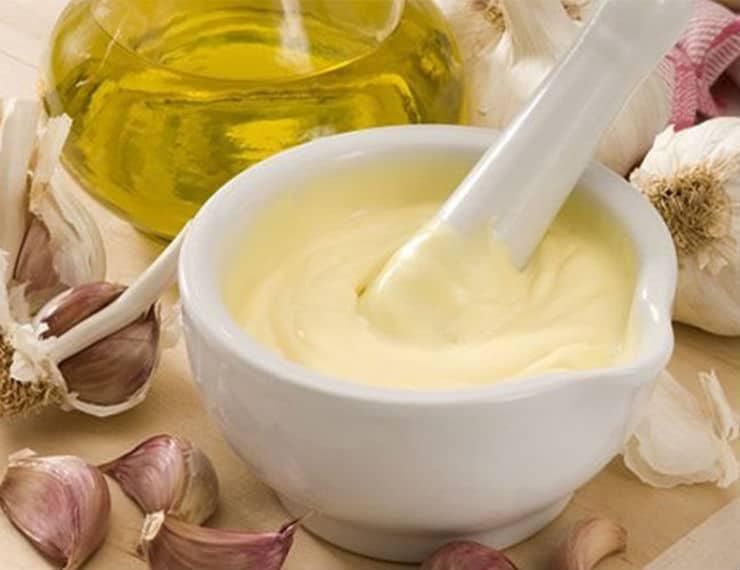 Products:
Cream cheese – 200 g
Hard cheese – 50 g
Cream – 200 ml
Vegetable oil – 100 ml
Pine nuts – 3 tbsp.
Seasonings
How to cook:
Stir the cream cheese, vegetable oil and cream until smooth. Bring to a boil over low heat. Add hard, finely grated cheese and seasonings to your taste. Cook for 3-4 minutes and pour into the gravy boat.
With these sauces your dishes will gain a new flavor palette.