Get ready to warm your taste buds with this delicious recipe for Creamy Meatball Soup with Croutons! Made with rich broth, tender meatballs, and a creamy cheese base, this soup is a true comfort food. The step-by-step instructions make it easy to create homemade meatballs that are full of flavor, while the addition of leeks, carrots, and potatoes adds a burst of freshness to the dish. The soup is then finished off with a generous sprinkle of Italian herbs, fresh dill, and crispy croutons made from golden-brown cubes of bread. Perfect for a comforting meal on a chilly day, this Creamy Meatball Soup is sure to become a family favorite. Bon appétit!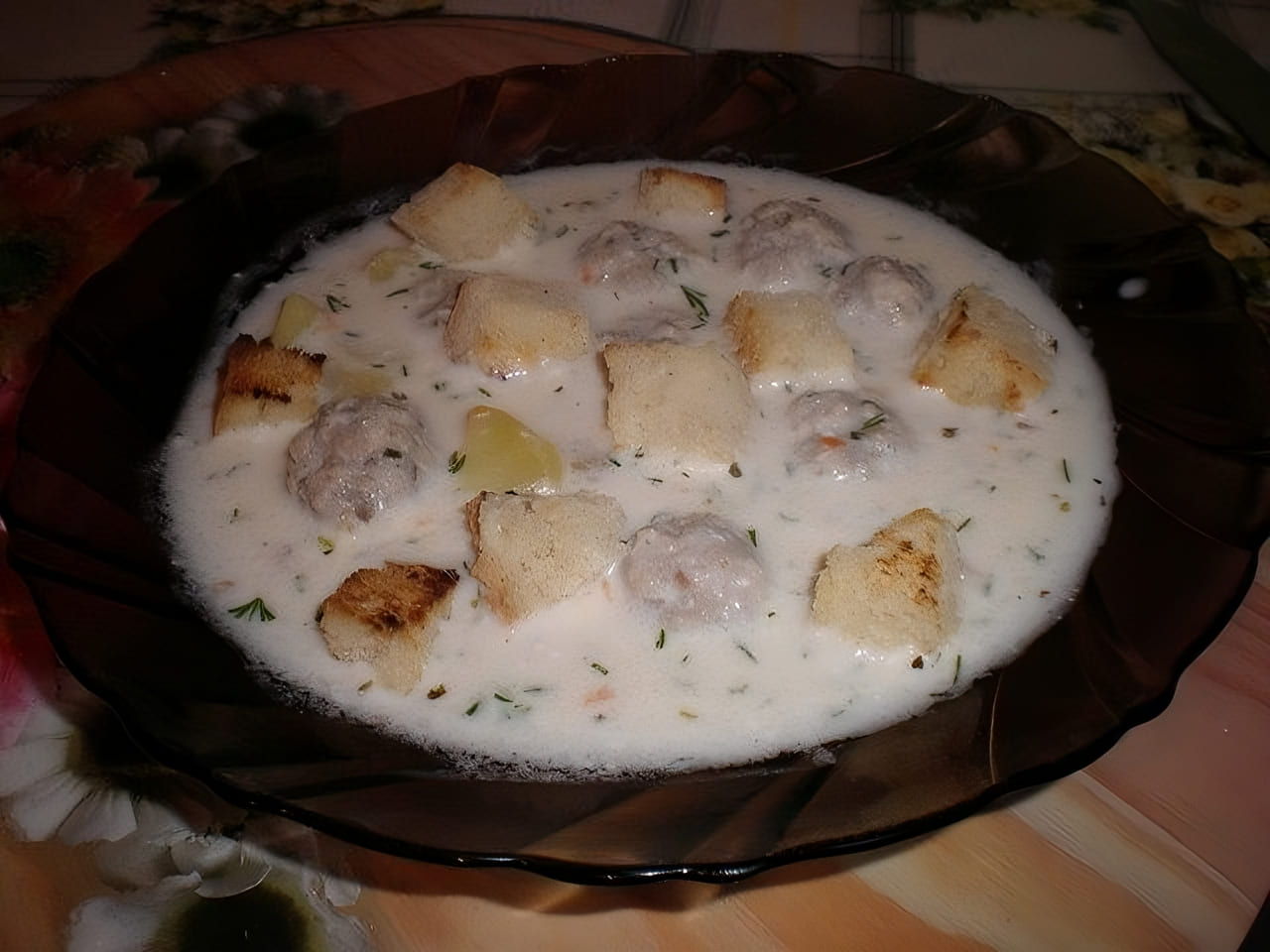 Ingredients:
2.5 liters of broth
1 medium carrot
1 small onion
3-4 potatoes
300-400 g ground meat
1 egg yolk
30 g bread crumbs
Dried leek
3 processed cheese wedges
100 g cream cheese
Italian herb mix
Fresh dill
Salt
Pepper
Bread for croutons
Step-by-Step Recipe:
In a large pot, bring the broth to a boil with a whole onion and carrot. Once the broth is cooked, remove the onion and carrot from the pot and add in the diced potatoes.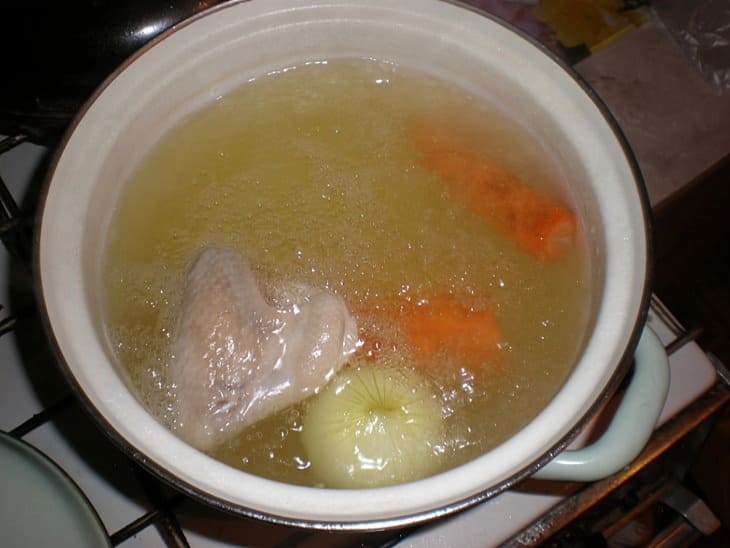 In the meantime, prepare the meatballs by mixing the ground meat with softened bread crumbs and egg yolk. Season with salt, pepper, and dried leek. Shape into small meatballs and add them to the pot with the almost cooked potatoes.
Grate the boiled carrot and add it to the pot along with the cream cheese and processed cheese wedges. Stir constantly until the cheeses are melted and well combined.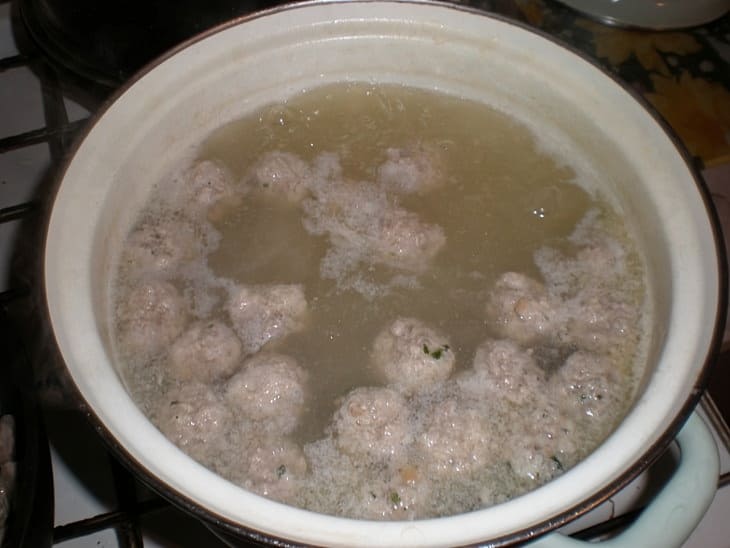 Season the soup with salt, pepper, and a sprinkle of Italian herbs. Add in finely chopped fresh dill for extra flavor.
In a separate hot skillet, fry cubed bread pieces until golden brown to make crispy croutons.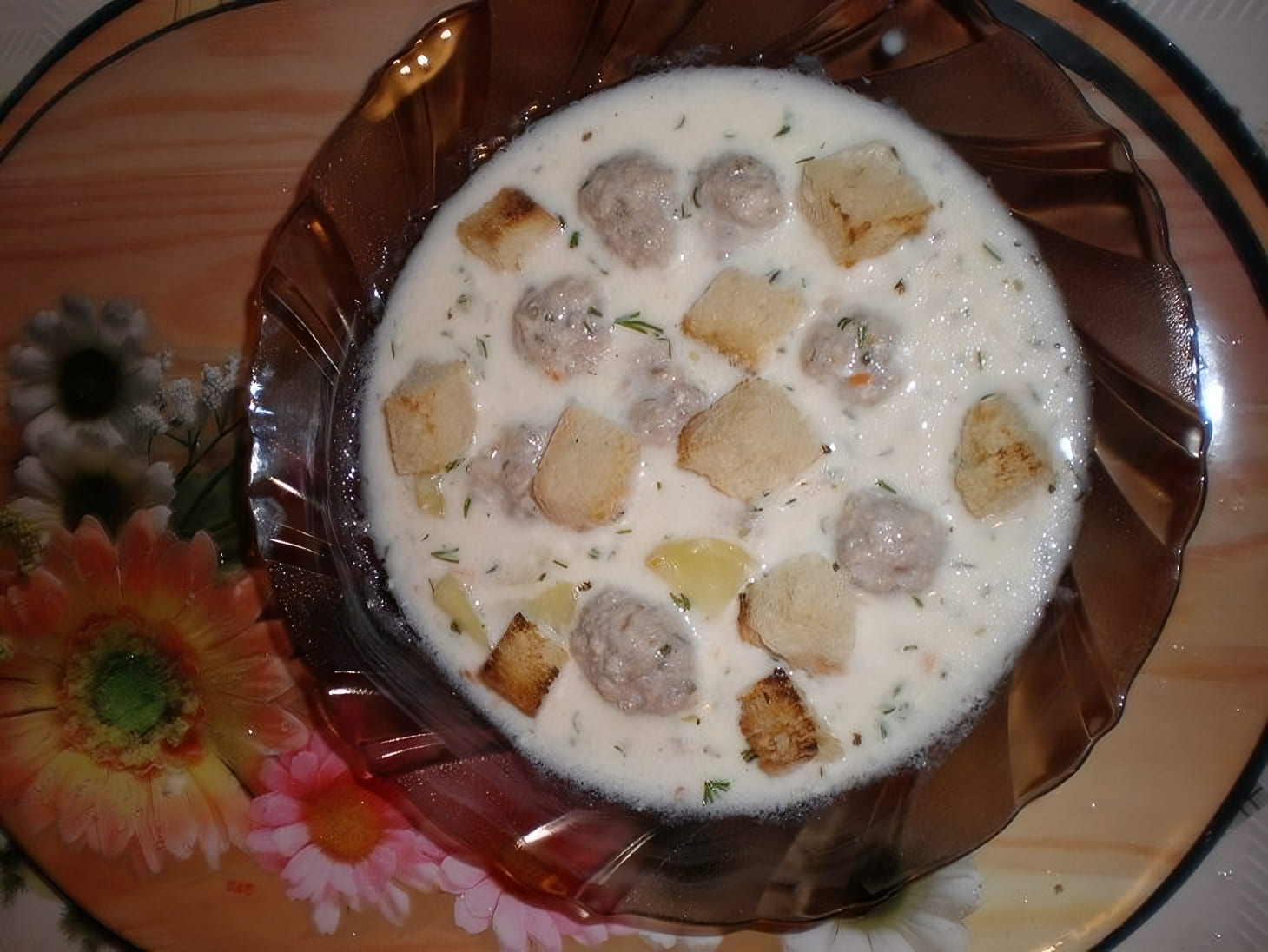 Ladle the creamy meatball soup into bowls and sprinkle with the crispy croutons on top.
Serve hot and enjoy this delicious and hearty creamy meatball soup! Bon appétit!