Looking for a delicious and easy side dish to impress your guests? Look no further than the classic French dish, Potato Duchess! Made with mashed potatoes, Parmesan cheese, and a few other simple ingredients, these beautifully shaped and crispy potato cakes will be the perfect complement to any meal. Follow these easy steps and get ready to enjoy a taste of gourmet French cuisine in your own home.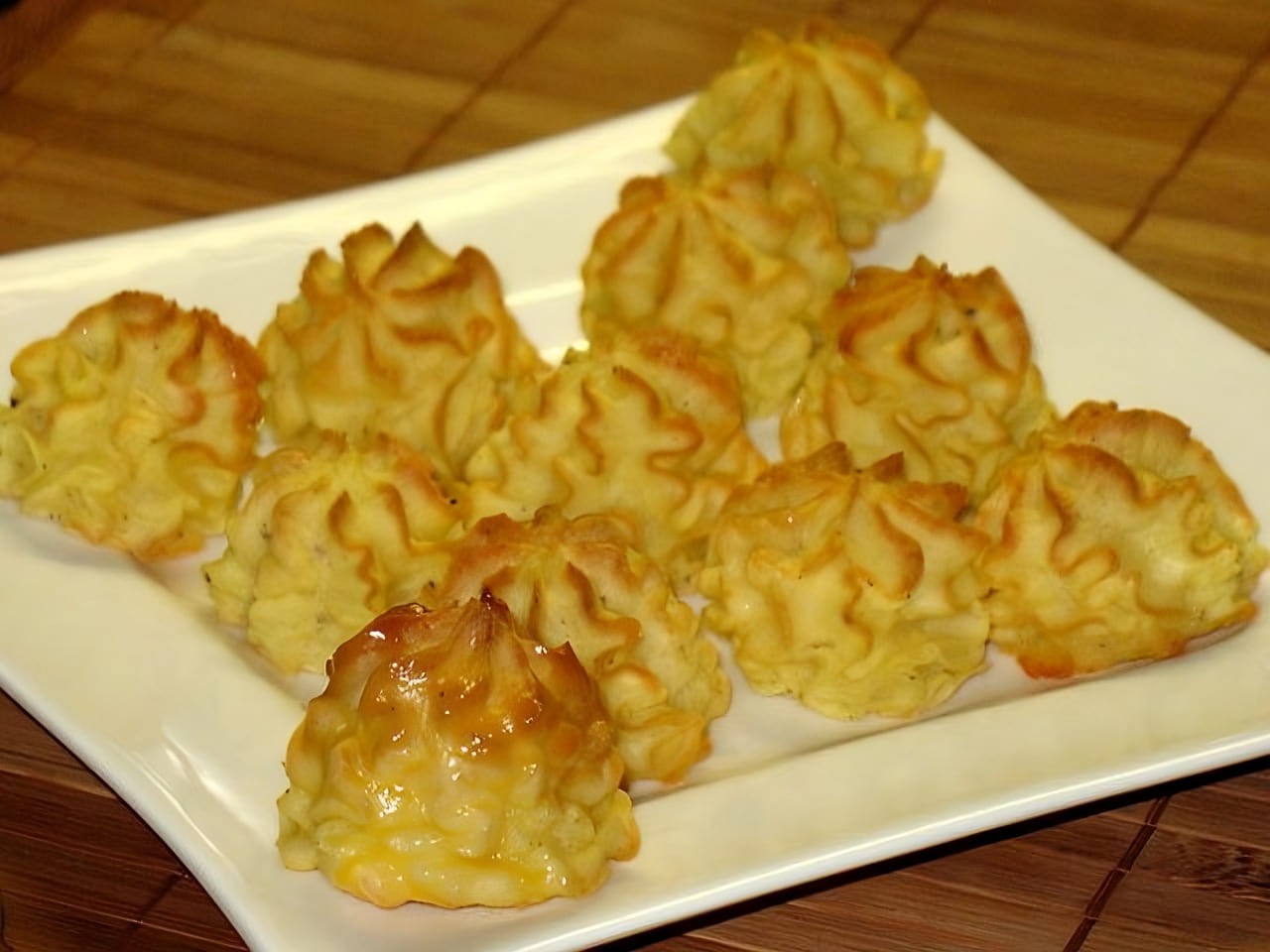 Ingredients:
1 kg of potatoes (not of starchy structure, but those varieties that do not boil down too much when cooked)
2 egg yolks
50 g of Parmesan cheese
Nutmeg
Salt
Freshly ground black pepper
Instructions:
Peel and rinse the potatoes, then boil them in salted water (using just enough water to cover the potatoes) on low heat and with the lid on for 45 minutes.
Drain the water and mash the potatoes with a potato press or a fork.
Mix the mashed potatoes with one egg yolk, finely grated Parmesan cheese, salt, pepper, and nutmeg.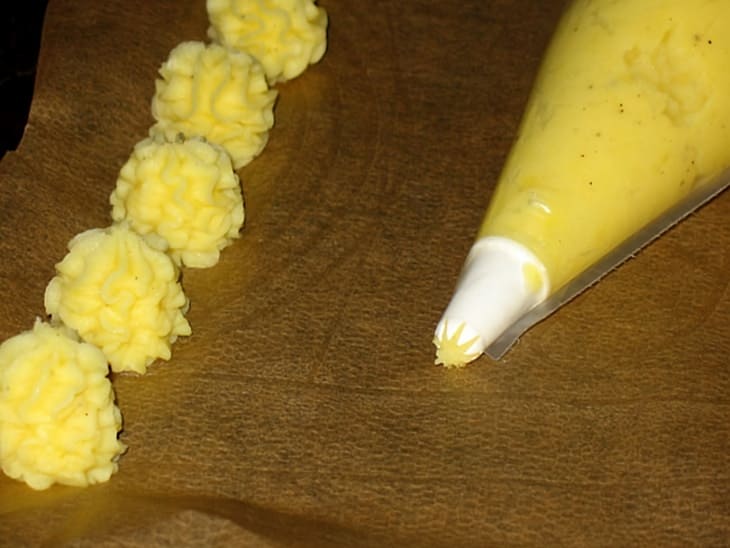 Put the mixture in a piping bag with a star nozzle.
Line a baking sheet with parchment paper.
Pipe out the desired shape of the potato cakes onto the parchment paper (such as a braid or a circular shape).
Whisk the remaining egg yolk with a fork and brush it carefully over the potato cakes to create a beautiful glaze.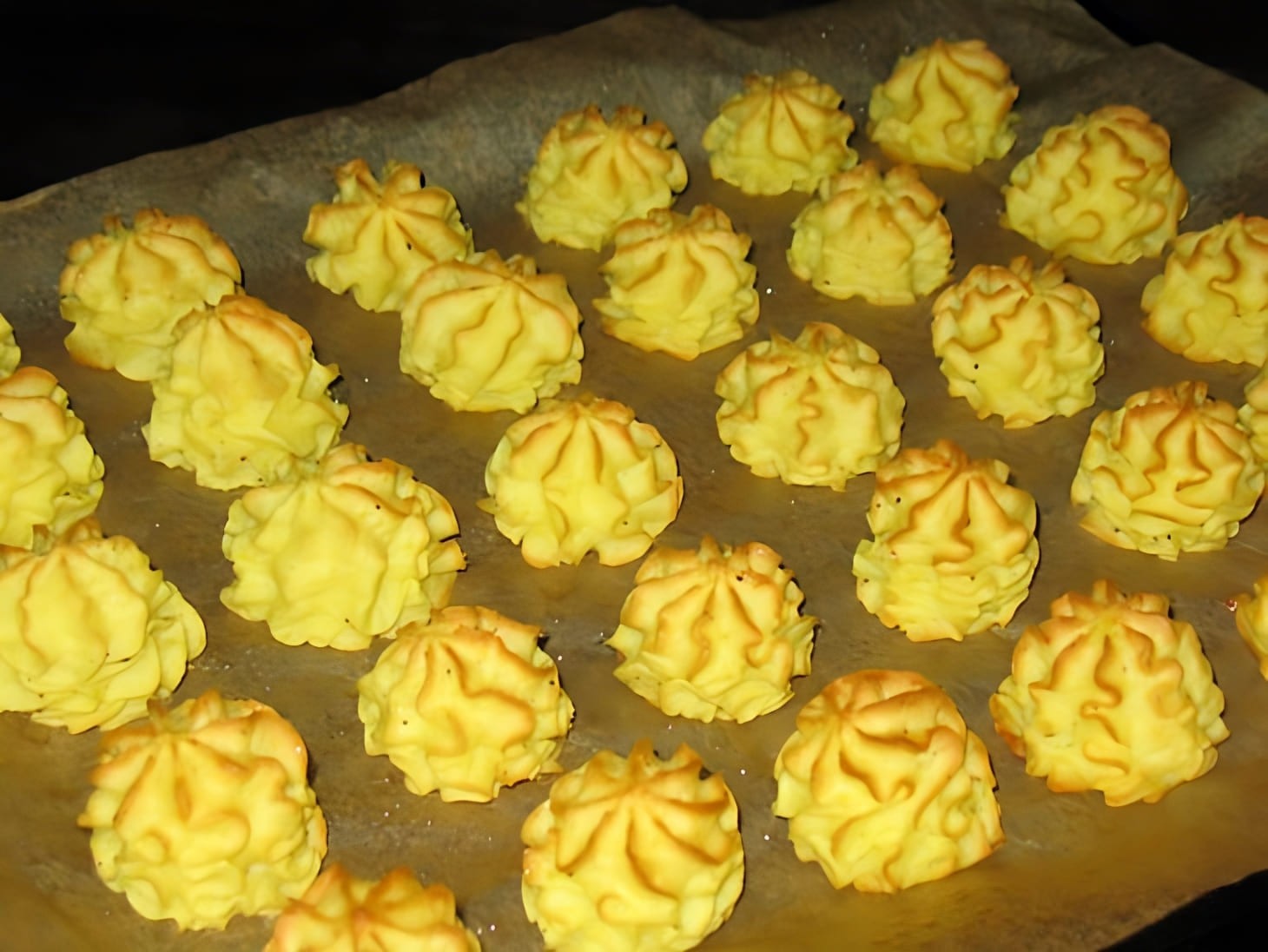 Bake the potato cakes in the oven at 200°C until golden brown on top.
Enjoy your delicious and elegant Potato Duchess side dish!