This chicken breast roulade with mushrooms and cheese is incredibly delicious and visually appealing. Even an inexperienced cook will be able to prepare it.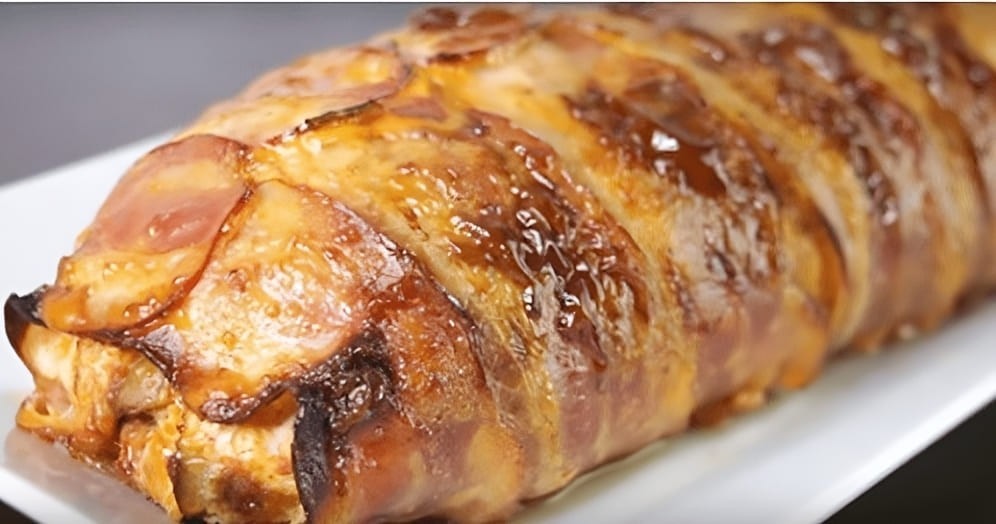 The roulade is perfect for festive occasions and will please everyone who tries it. It's a great find for any hostess, as it is made from simple ingredients, yet it turns out magically tasty and appetizing.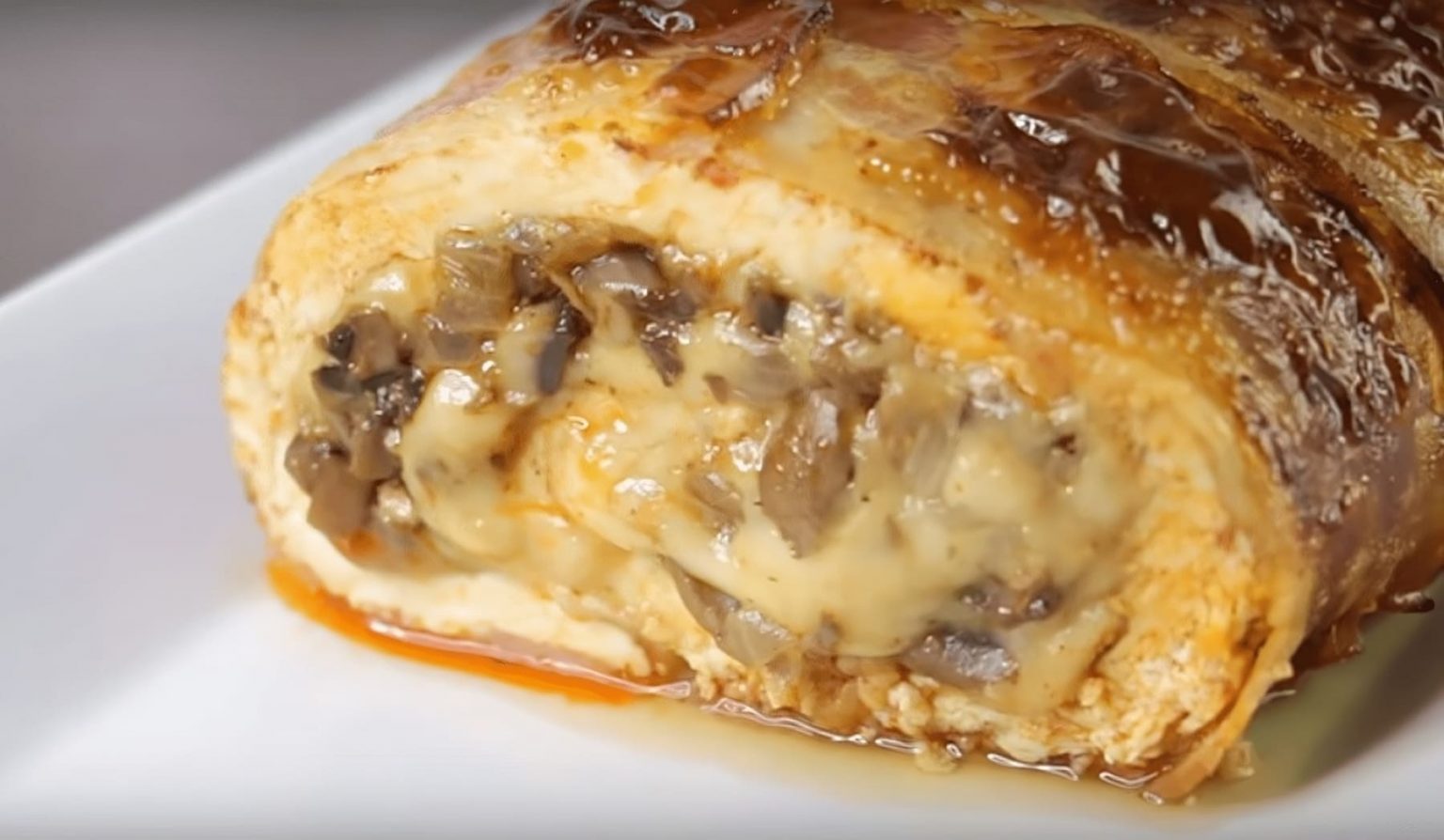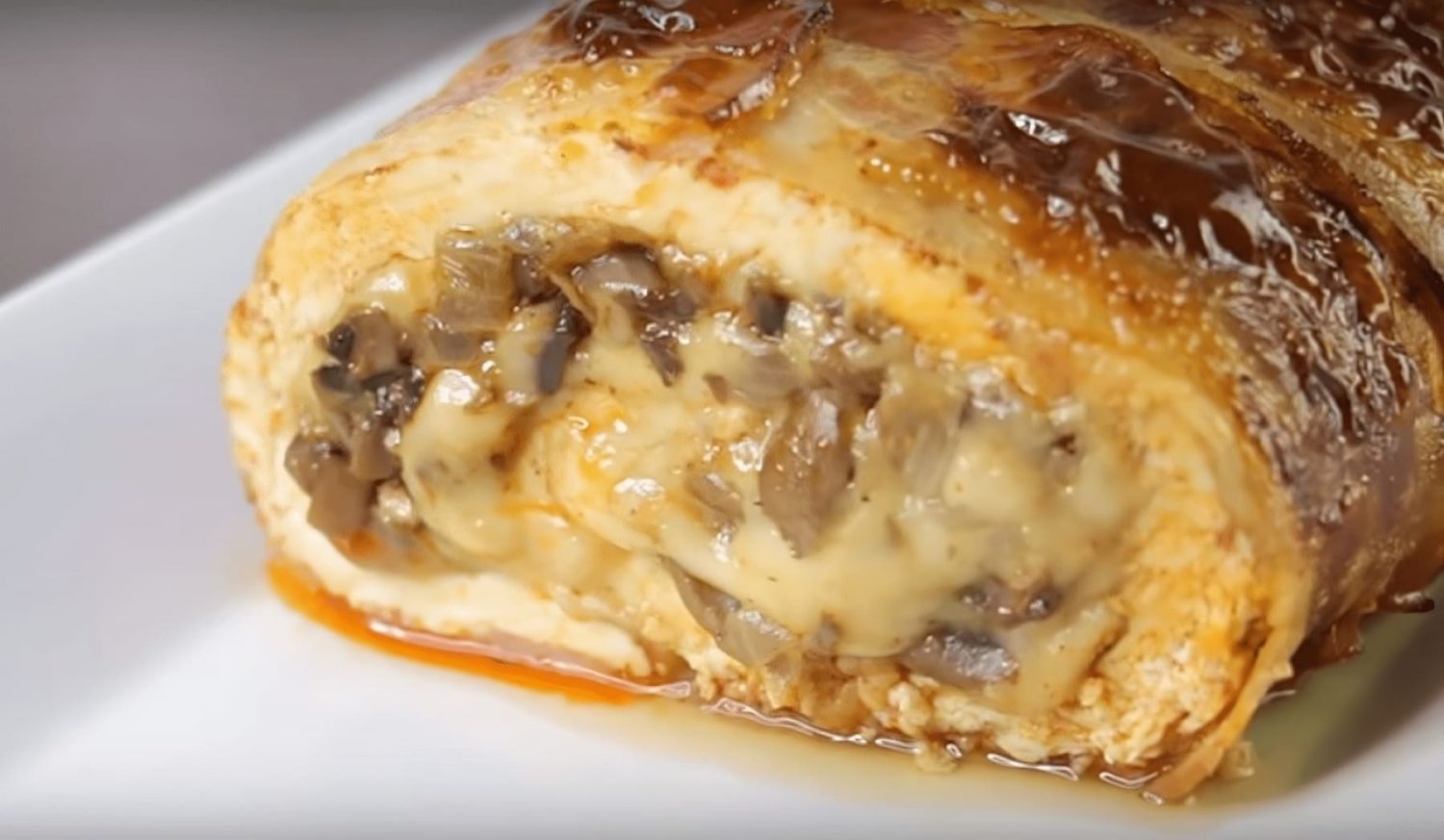 Ingredients:
1.8 lbs (800 grams) chicken breast
10.5 oz (300 grams) mushrooms
7 oz (200 grams) grated cheese
7 oz (200 grams) bacon (strips)
1 onion
2 cloves of garlic
3 tablespoons paprika
4 tablespoons olive oil
1 teaspoon garlic powder
Salt
Egg yolk
Instructions:
Rinse and finely chop the mushrooms. Finely chop the peeled onion. Heat a frying pan and add the onion, sauté for 1 minute. Then add the mushrooms, season with salt, mix well, and fry for 5-7 minutes.
In a deep bowl, combine paprika, garlic powder, salt, and olive oil. Mix well, then add the minced garlic and stir. Pound the chicken breast on both sides.
Take a piece of plastic wrap and lay it out on a work surface. Roll the chicken breast in the prepared marinade and place it on the plastic wrap, arranging them to form a rectangle. Sprinkle half of the prepared cheese on top, then add the mushroom filling. Sprinkle the remaining cheese on top.
Using the plastic wrap, roll the meat with the filling into a roulade. Twist the ends of the plastic wrap to compact the roulade. Lay out another piece of plastic wrap and arrange the bacon slices on it in two rows of 8 pieces each. Place the roulade in the center of the bacon rectangle and carefully remove the plastic wrap from it.
Using the plastic wrap, wrap the roulade with bacon, first from one side and then from the other. Transfer the prepared roulade to an oiled baking dish, then carefully remove the plastic wrap. Brush the top of the roulade with egg yolk and place it in an oven preheated to 350°F (180°C). Bake for 35-40 minutes.
Transfer the cooked roulade to a serving dish and serve.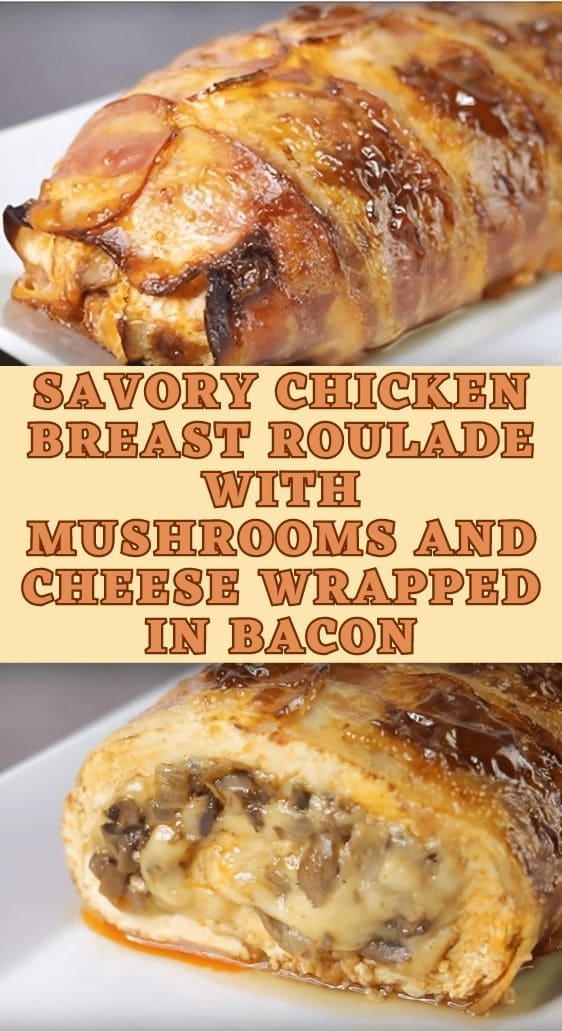 Enjoy your delicious chicken breast roulade with mushrooms and cheese wrapped in bacon!