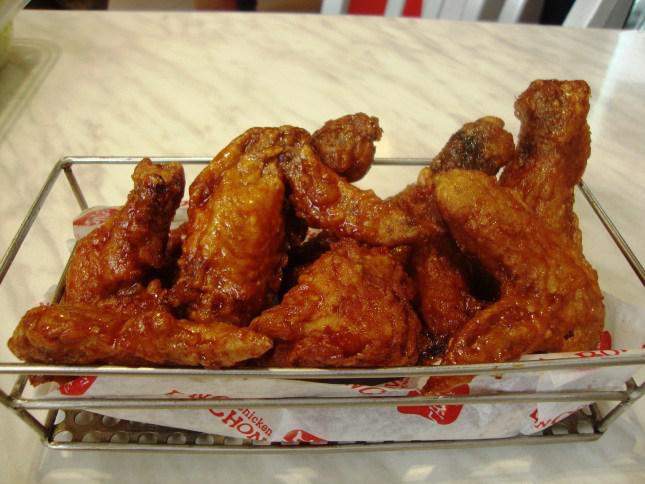 Ingredients
For the double fried chicken:
½ kilo Bounty Fresh chicken wings
Salt and pepper, to season
2 cups cornstarch
For the soy garlic glaze:
¼ small onion, shredded
4 cloves garlic, peeled and minced
½ cup light soy sauce
¼ cup mirin
2 tablespoons brown sugar
½ teaspoon garlic powder
1 teaspoon cornstarch
1-inch ginger, peeled and shredded
White sesame seeds, for garnish
Instructions
Pat dry chicken wings. Season then dredge chicken in cornstarch. Deep fry until cooked all the way through. Place on paper towel to drain excess oil and allow to dry.
To make soy-garlic glaze, combine onion, garlic, soy sauce, mirin, brown sugar, garlic powder and ginger in a saucepan.
Place over low-medium heat and stir until sugar is fully dissolved. In a small bowl, place cornstarch and a tablespoon of the soy-garlic mixture.
Mix to dissolve. Add to the saucepan and stir until slightly thickened.
Flash fry chicken in hot oil. Place on paper towel to drain excess oil.
Toss chicken wings in glaze. Sprinkle with sesame seeds before serving.