These cutlets are much tastier than the traditional Kiev Chicken Cutlets. Their exquisite flavor will bring culinary ecstasy to all lovers of this dish. The cutlets with cheese filling are incredibly juicy and incredibly delicious! Your family members will beg you to make them again and again, ad infinitum!
These cutlets can also be prepared for any festive occasion. They will serve as the main course, side dish, and appetizer for your guests. Be sure to make the cutlets with cheese filling that will make any meat lover drool!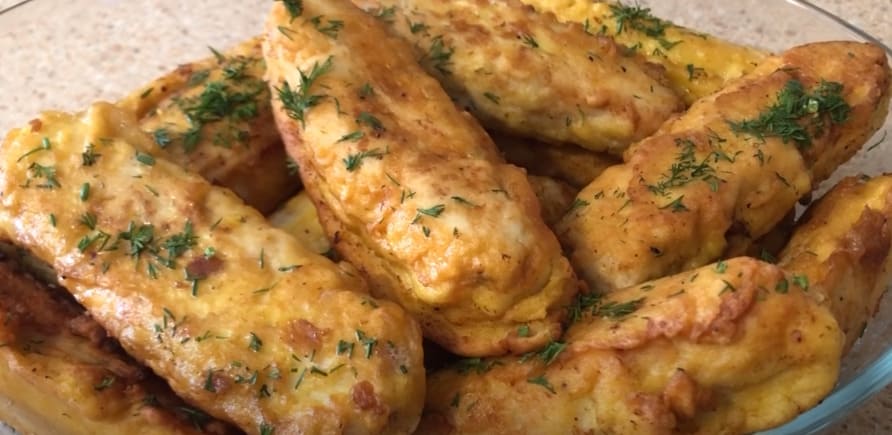 Ingredients for preparing cutlets with cheese filling:
Ground chicken (preferably homemade) – 2.2 lbs (1000 g)
Onion – 1 piece
Chicken eggs – 2 pieces
Corn flour – 2 tbsp
Wheat flour – 5 tbsp
Butter – 7.1 oz (200 g)
Lemon juice – 2 tbsp
Hard cheese – 3.5-4.2 oz (100-120 g)
Dill – 1 bunch
Baking powder
Seasonings to taste – 2 tsp
Sunflower oil (for frying) – 1.3 cups (300 ml)
Step-by-step instructions for preparing cutlets with cheese filling:
To prepare the filling, grind the chicken fillet and onions using a meat grinder. Salt and pepper the ground meat with onions and mix well.
Cut the butter into rectangular pieces (bricks) and place it in the freezer to freeze and harden.
Grate the cheese finely and chop the dill. You can perform these steps in reverse order; it won't make a difference.
For the batter, combine the eggs, lemon juice, 1 teaspoon of salt, and ½ teaspoon each of dry garlic, paprika, and turmeric. Mix well.
Add two types of flour (only add 2 tablespoons of wheat flour), a pinch of baking powder, and ¼ cup of water to the batter. The remaining three tablespoons of flour will be used to coat the raw cutlets before frying.
Shape the cutlets. Place plastic wrap on the work surface. Put a heaping tablespoon of the meat mixture onto the wrap and flatten it to form a patty.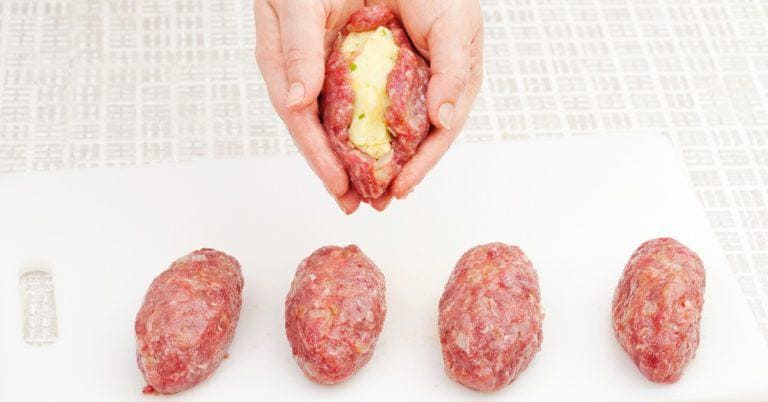 Dip a piece of butter into the dill or cheese and place it in the center of the meat patty. Then roll it up into a finger shape using the plastic wrap.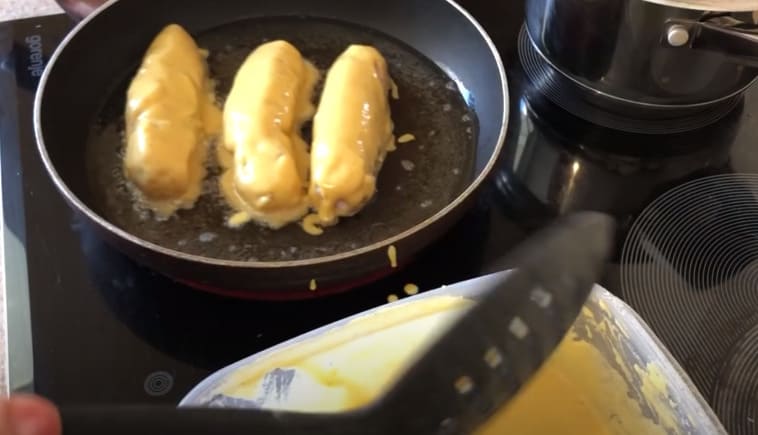 Roll the finger-shaped cutlet in flour, then in the batter, and you're ready to fry.
Fry the cutlet on both sides until golden brown. Preheat the frying pan with oil. Use plenty of oil, don't skimp.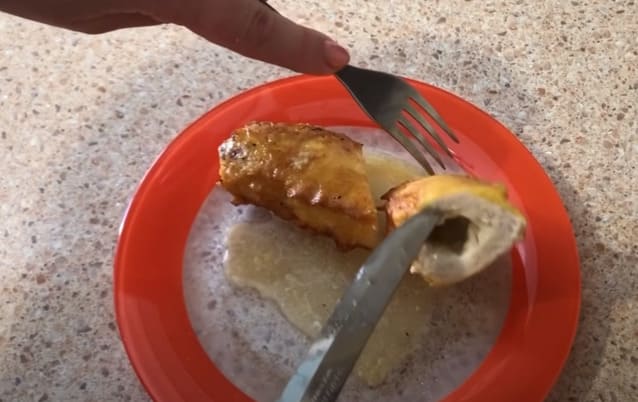 Transfer the cooked cutlets to a dish lined with several layers of paper towels. This will help remove excess sunflower oil.
You can serve them hot or cold. The cutlets are delicious either way.