A very beautiful, flavorful, juicy and delicious pie. A real delight to taste!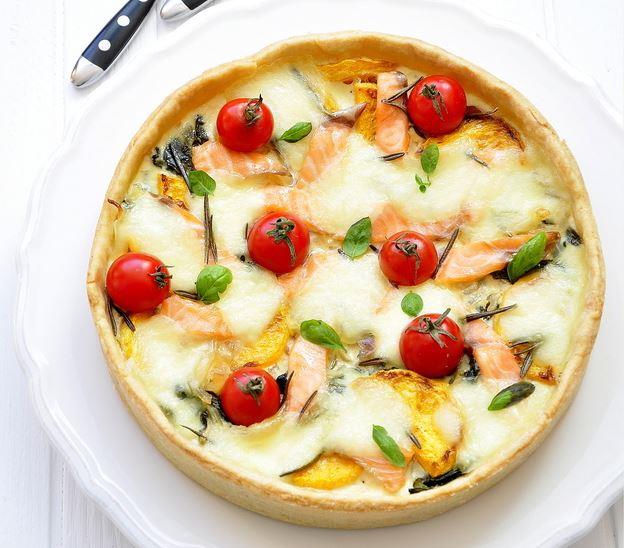 INGREDIENTS
flour – 200 g
melted butter – 100 g
3 eggs
water – 2-3 tbsp
salt – 1 tsp
sugar (1 tbsp. in the filling) – 1 tsp. in the dough
large white onions – 1 pc
mozzarella – 100 g
spinach (large) – 1 bunch
pumpkin – 100 g
cream (10%) – 100 g
balsamic – 6 tbsp.
olive oil – 3 tbsp.
ground black pepper
lingonberry sauce – 1 tbsp.
salmon (or any red or white fish) – 50 g
rosemary (twig) – 1 pc
basil (sprigs) – 2 units
cherry tomatoes – 5-10 pcs.
Instructions
Mix the flour, 1 egg, water, 1 tsp. salt and 1 tsp. sugar into a soft elastic dough.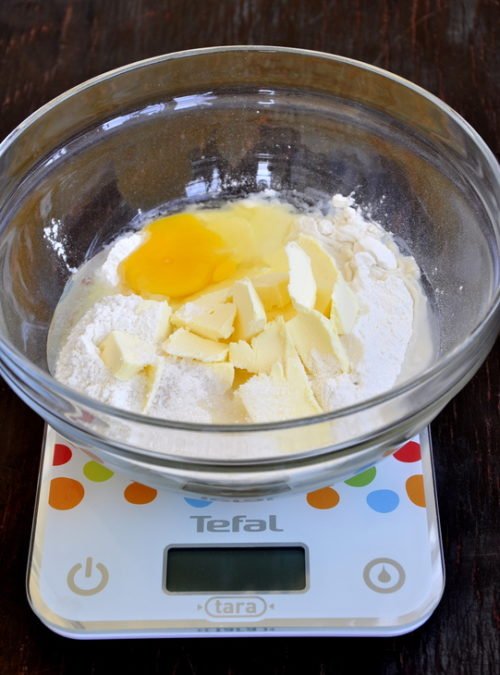 Wrap the dough in clingfilm and put it in the refrigerator while we prepare the filling.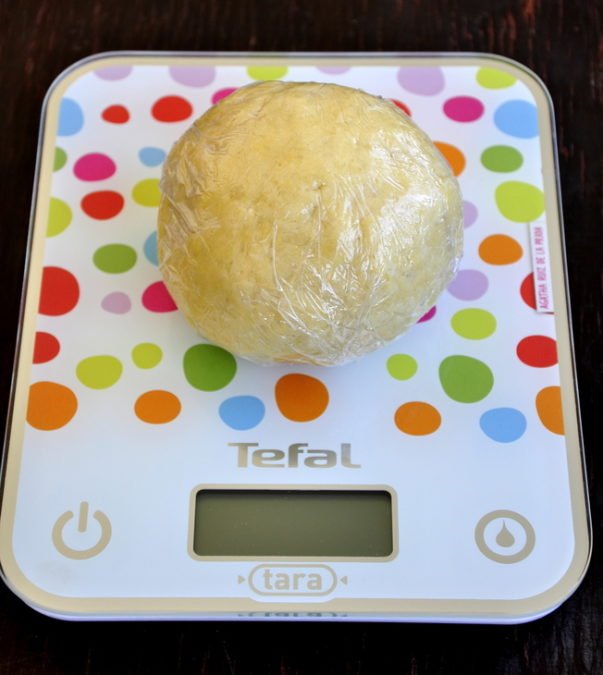 Peel the onion and cut it into half rings. Fry until transparent in 2 tablespoons of olive oil.
Pour in white balsamic, add sugar, pour a little water and cook on a medium heat for 10-15 minutes until transparent.
Stir in the spinach, season with salt and pepper, remove from the heat and leave to cool.
Peel pumpkin and cut into equal slices. Fry pumpkin in olive oil, salt and pepper.
Roll out the dough 0.5 cm thick, put it in a baking dish.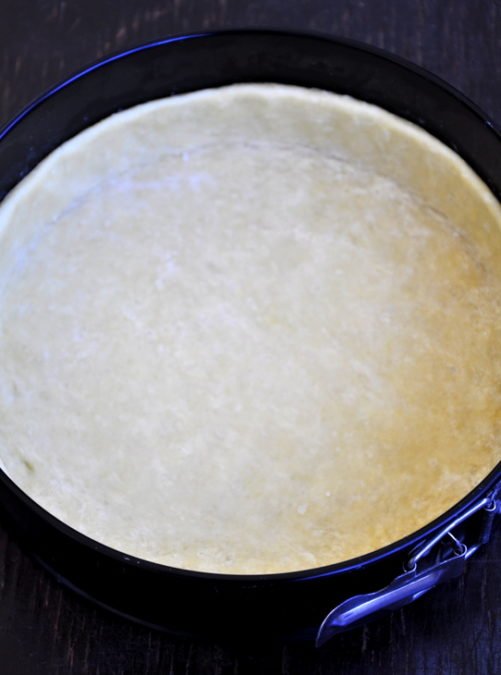 Line the dough with baking paper, pour in the beans and bake at 190 degrees Celsius for 15 minutes.
Whisk together cream, 2 eggs and cranberry sauce.
Salt and pepper the sauce. Pour the sauce over the dough, lay out the onion-spinach mixture and roasted pumpkin.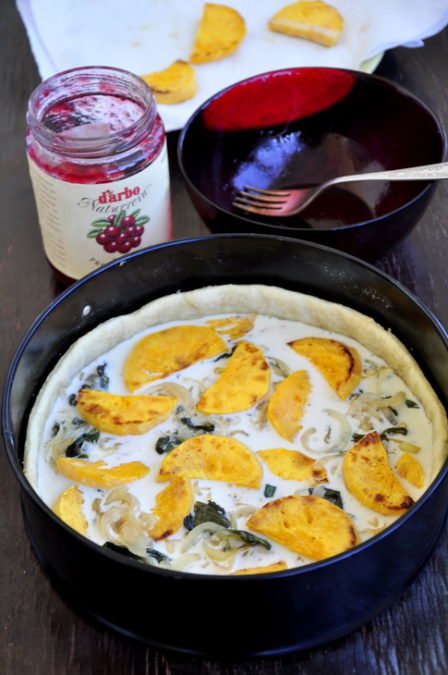 Bake at 180 degrees Celsius for 15 minutes. After 15 minutes, place thinly sliced salmon, mozzarella, rosemary and cherry tomatoes.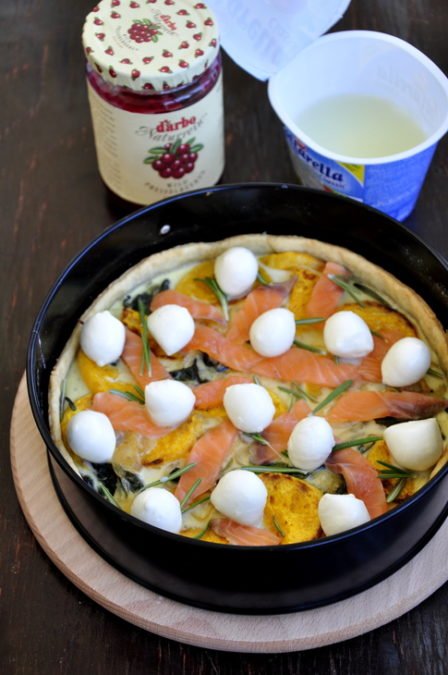 Cook for another 10 minutes. When serving, sprinkle with basil leaves.
Serve warm.