Made with three different beans, molasses, bacon, and kielbasa – it's pure comfort food!
I used three different beans, maple syrup, molasses, and a bunch of other ingredients that you likely have in your pantry for the base. In a moment of weakness, I opted to add in bacon, because, well…bacon.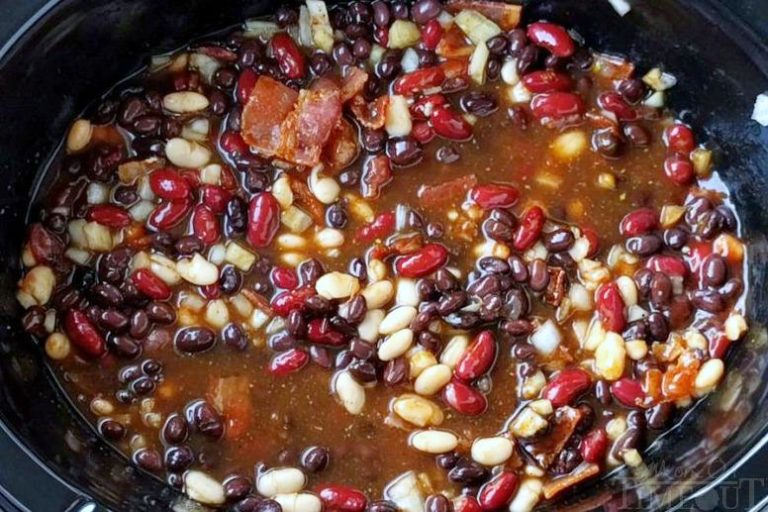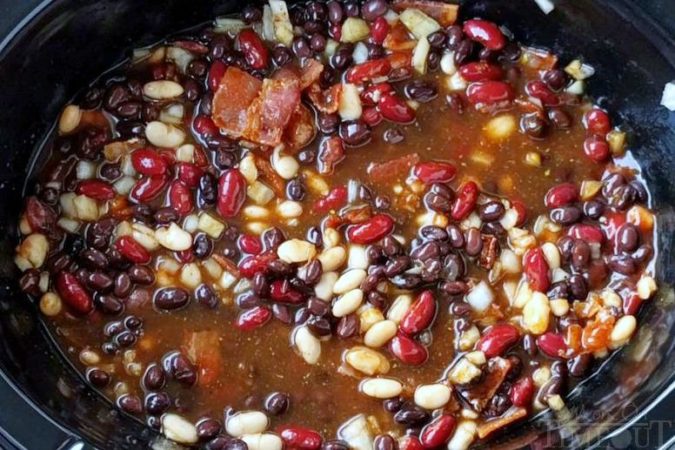 The kielbasa slowly cooks on top and the juices run down into the bean mixture below. Magical. When all is said and done, you've got something that looks like this: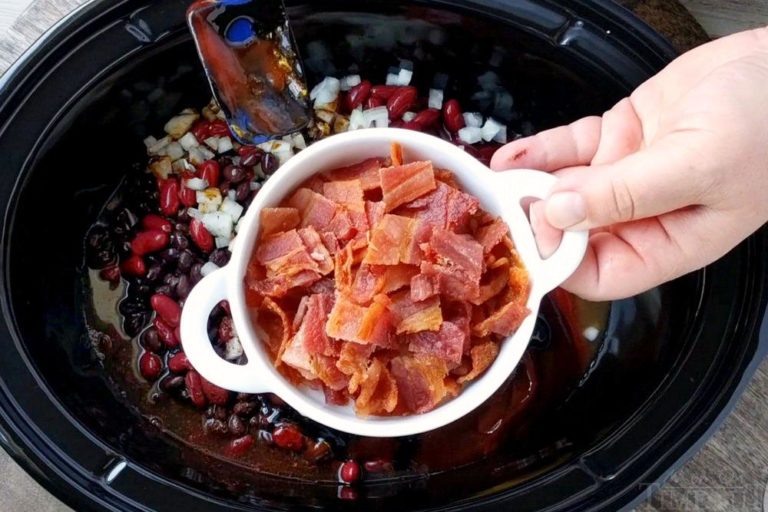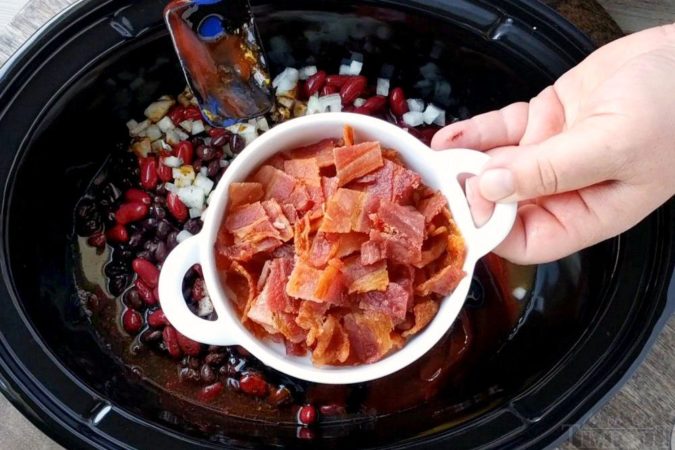 And, a house that smells fantastic.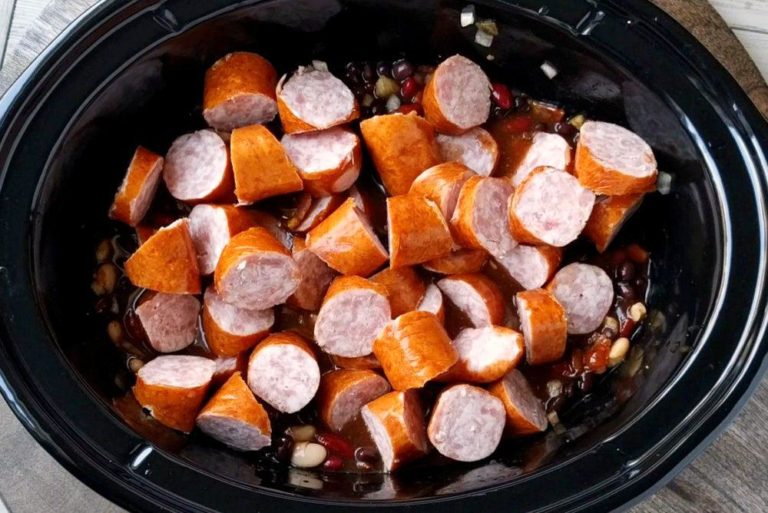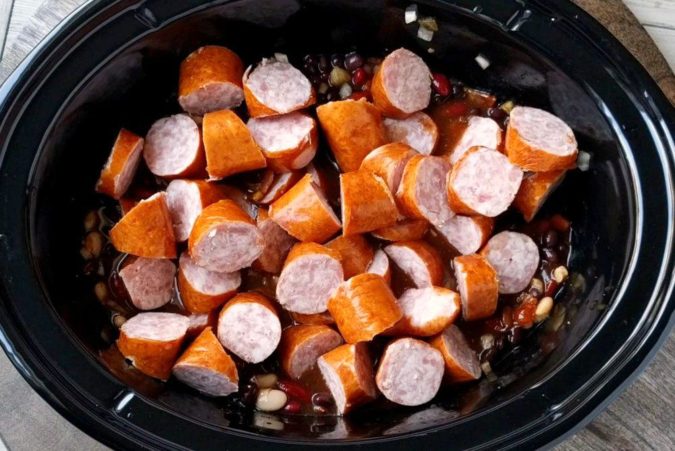 How To Make Slow Cooker Kielbasa and Barbecue Beans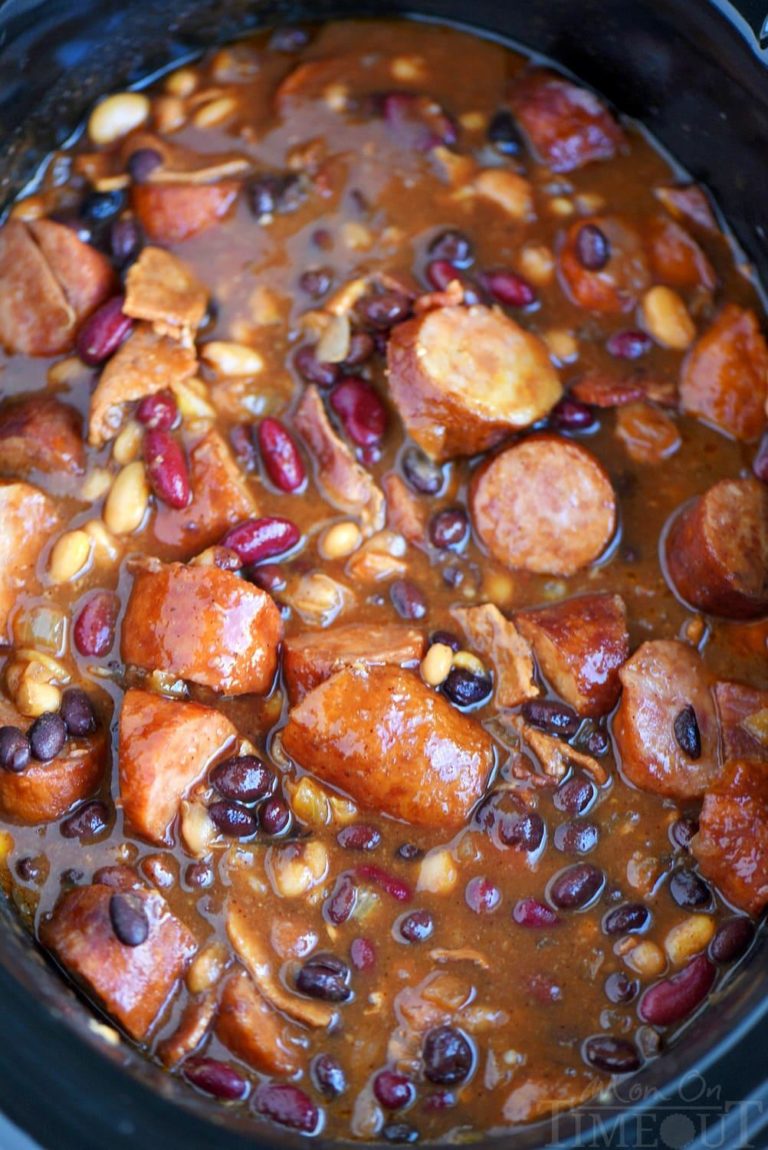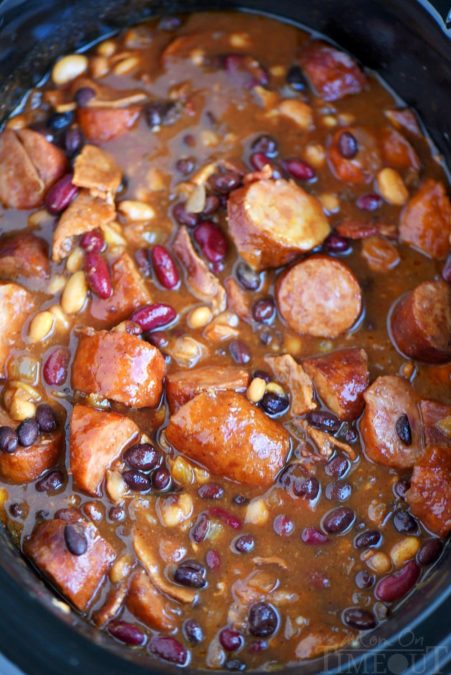 Ingredients
2 15 oz black beans canned, drained and rinsed
2 15.8 oz Great Northern beans canned, drained and rinsed
1 15.25 oz can kidney beans canned, drained and rinsed
1 onion diced
1/2 cup barbecue sauce
3/4 cup ketchup
1 tbsp Worcestershire sauce
1 tbsp mustard
1 tsp chili powder
1 tbsp apple cider vinegar
1/2 cup maple syrup
1/4 cup molasses
14.5 oz chicken broth
1/2 lb bacon cooked, cut into bite size pieces
2 lbs Kielbasa cut into bite size pieces
Instructions
In a large slow cooker, add all of the ingredients except for the kielbasa and stir gently to combine.
Place the kielbasa on top and cover with the lid.
Cook on low for 6 to 8 hours or high for 4 to 5 hours. Stir in the kielbasa before serving.