It's not just delicious! It's a true flavor extravaganza that no one can resist! This cake is a paradise for sweet tooths, a treat that will transport you to cloud nine.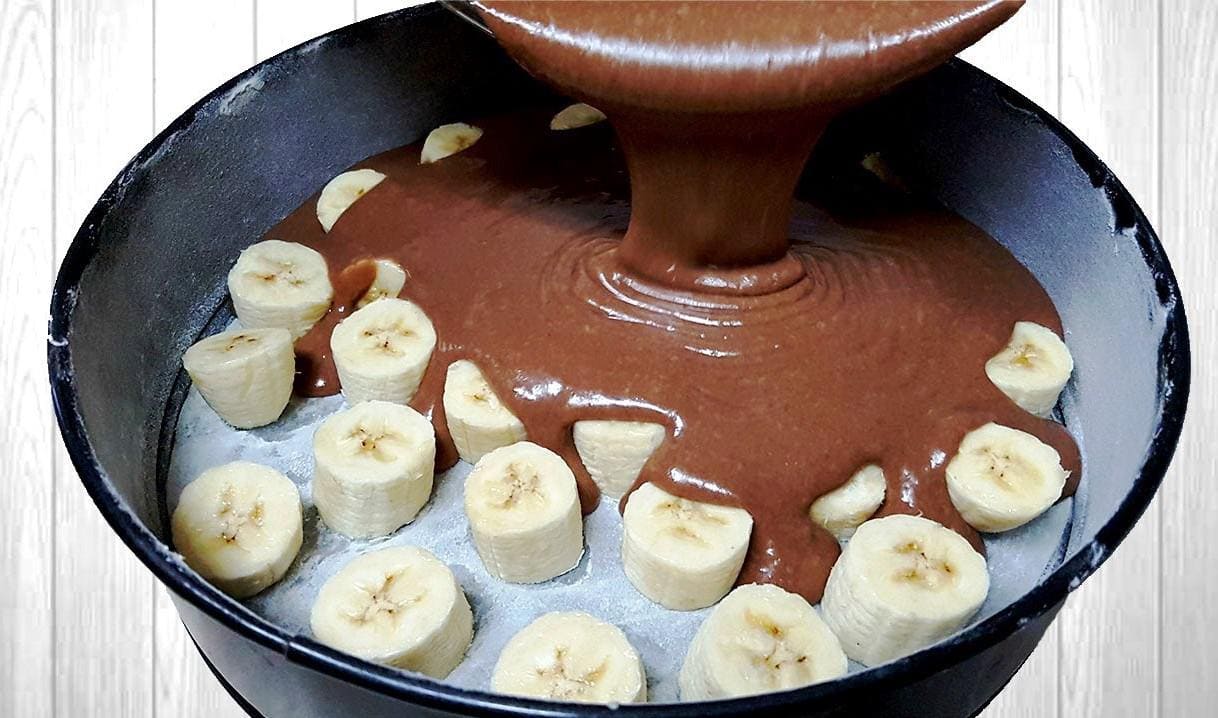 Here are the ingredients you'll need:
Three large eggs
1/4 cup (56g) unsalted butter
1/4 cup (56ml) vegetable oil
2 cups (240g) all-purpose flour
Vanilla extract to taste
1/2 cup (50g) cocoa powder
A pinch of salt
1 tablespoon vinegar
1 teaspoon baking soda
1 cup (240ml) milk
1 1/2 cups (300g) granulated sugar
Three bananas
For the glaze, you'll need:
1/4 cup (60ml) milk
3 tablespoons (42g) unsalted butter
1/4 cup (60g) granulated sugar
2 tablespoons (10g) cocoa powder
Follow these step-by-step instructions to make this incredible chocolate cake with bananas:
Add cocoa powder to the flour, sift into a bowl. Add sugar and mix well. Then add salt, vanilla extract, baking soda, eggs, pour in the milk, add both types of oil, vinegar, and start kneading the dough.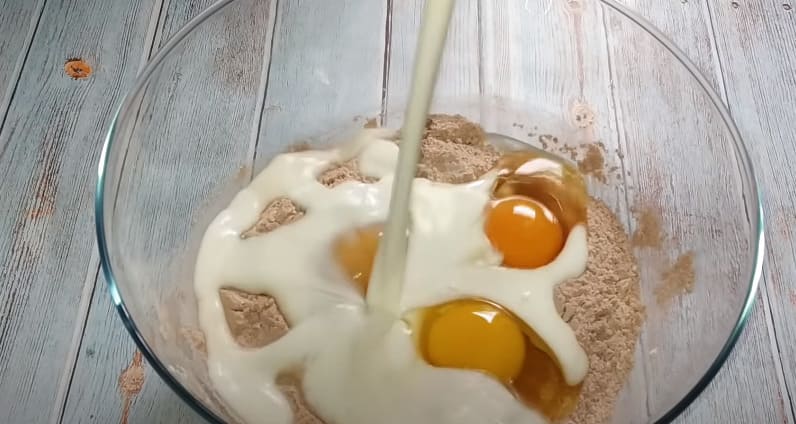 Slice the bananas into rounds and evenly distribute them on the bottom of a cake pan lined with parchment paper. Pour the batter over the bananas and level it.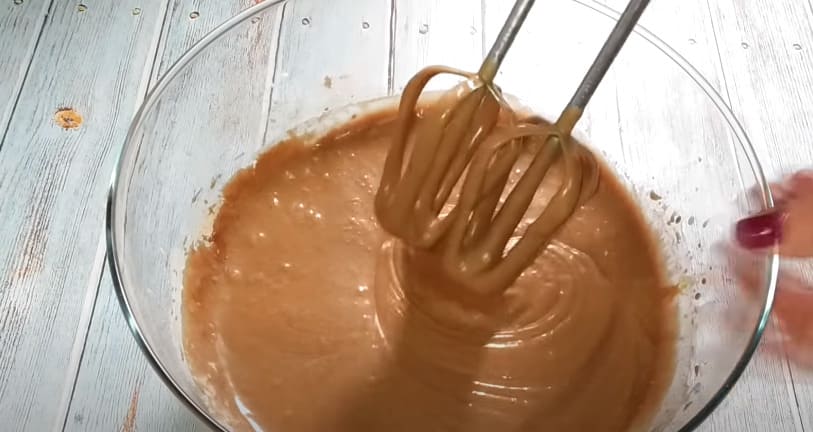 Preheat the oven to 350°F (180°C) and bake the cake for approximately 45 minutes.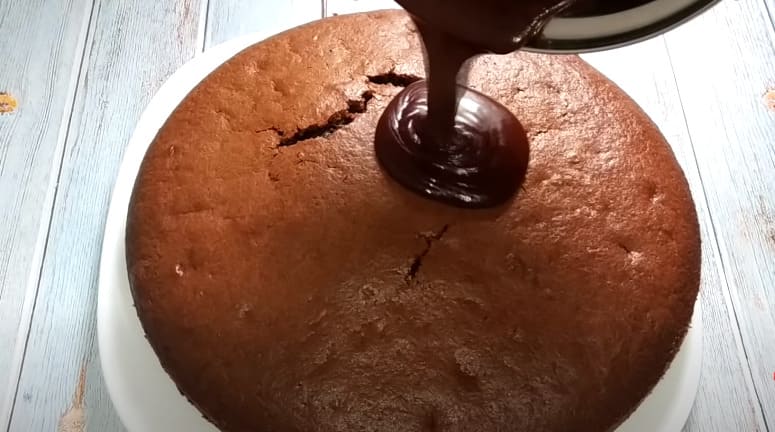 To prepare the glaze, simply combine all the listed ingredients above and cook until the mixture thickens.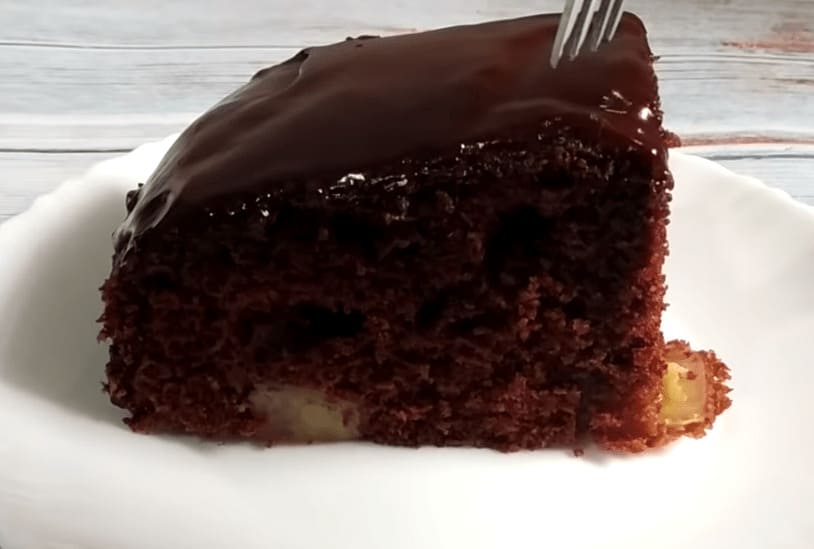 Once the cake has cooled, pour the glaze over it and indulge in this sensational flavor.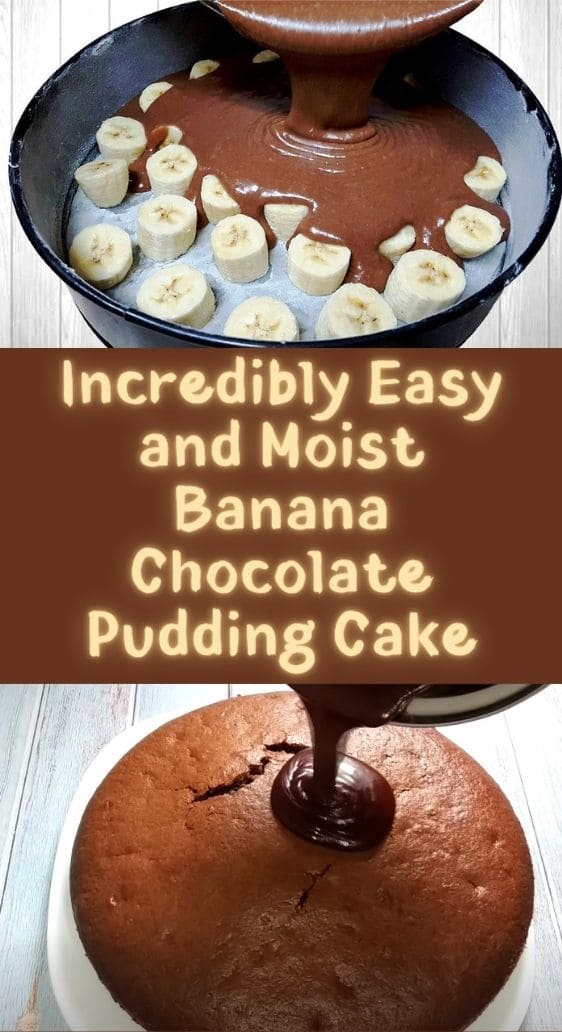 Get ready to experience a moist and luscious cake that combines the richness of chocolate with the sweetness of bananas. It's a dessert that will leave you craving for more!