Introducing a recipe for a delicious Italian dessert that is loved by many. Despite its name, this dessert is actually very simple to make. You won't have much trouble preparing this delightful treat, perfect for a romantic dinner.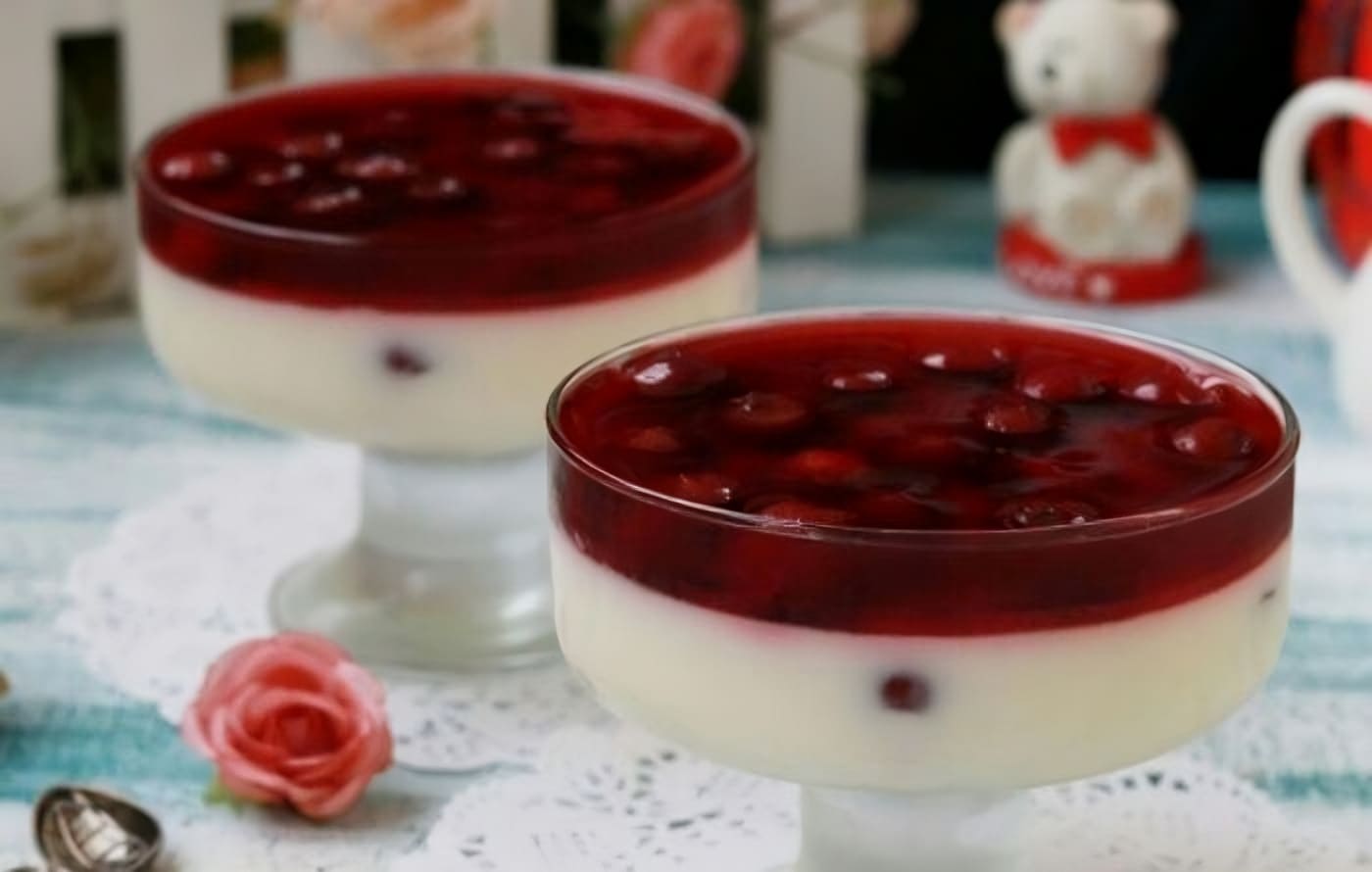 The key here is to maintain the right proportions. This delicate and tasty dessert will win over anyone. Keep this recipe, cook it, and enjoy!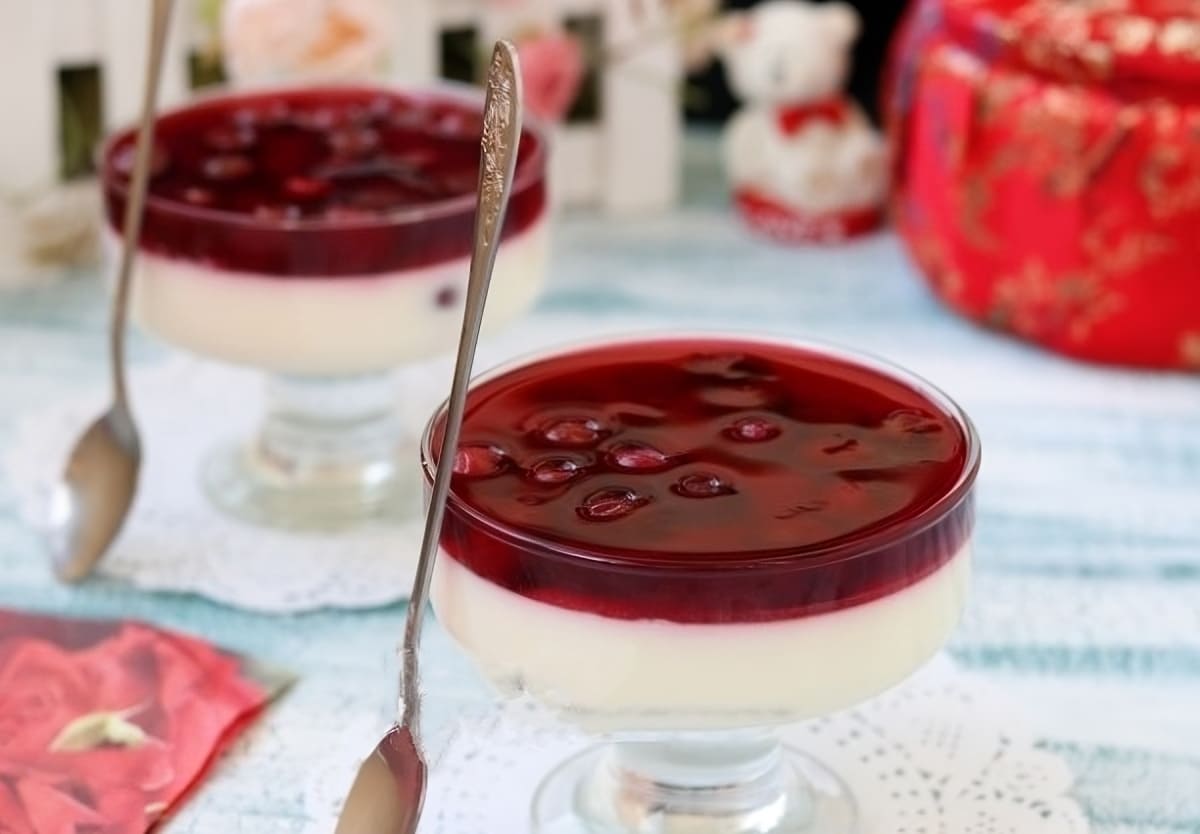 Amazing Cherry Panna Cotta
Ingredients:
5.3 oz frozen cherries
1 cup heavy cream (33% fat)
1/2 cup milk
1/2 cup granulated sugar
0.88 oz gelatin
2/3 cup water
Let's Get Started
Start by thawing the cherries in advance.
In a separate container, sprinkle the gelatin over 1/4 cup of cold water.
Let it sit for 10 minutes.
Take a saucepan and pour in the heavy cream and milk.
Place the saucepan on the stove and heat the mixture, but do not let it come to a boil.
Add the granulated sugar and stir constantly until it completely dissolves.
At this point, add half of the prepared gelatin mixture into the cream mixture, while continuously stirring.
The other half of the gelatin will be used for the cherry layer.
Allow the mixture to cool to room temperature.
Once cooled, pour the mixture into individual ramekins.
Then add a few cherries to each ramekin and refrigerate until set.
Take the remaining cherries and pour 1/2 cup of water over them in a saucepan.
Bring it to a boil and add the remaining gelatin mixture.
Stir well and let it cool completely.
Once the cream mixture in the ramekins has set, remove them from the refrigerator and pour the cherry gelatin mixture over the top.
Return everything to the refrigerator and let it set completely.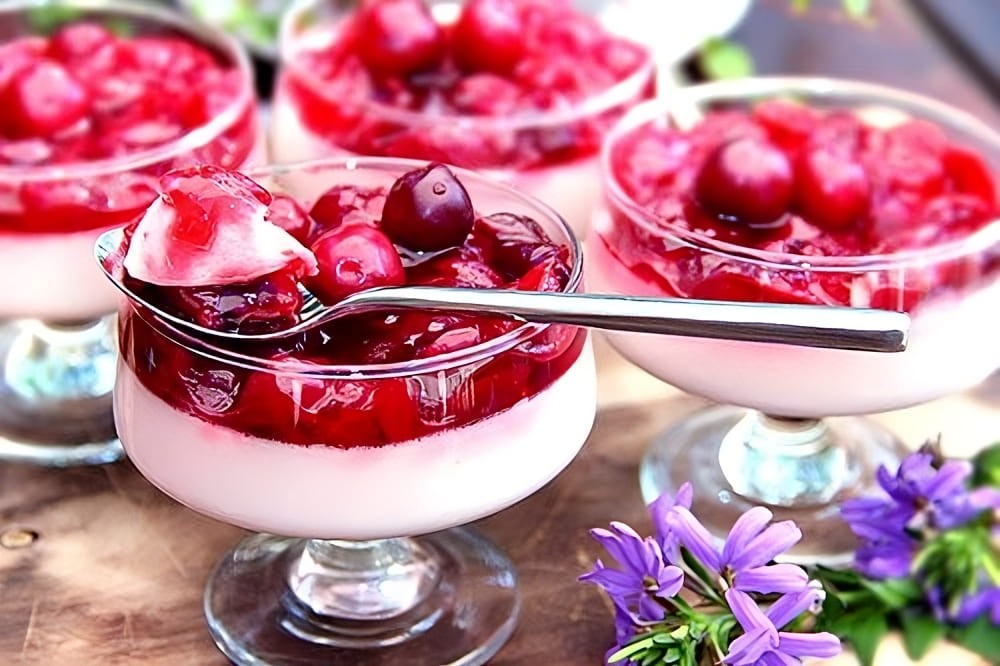 Finally, enjoy your delicious homemade cherry panna cotta!