Get ready to elevate your culinary creations with these three fantastic homemade mayonnaise recipes that you can whip up in just 5 minutes!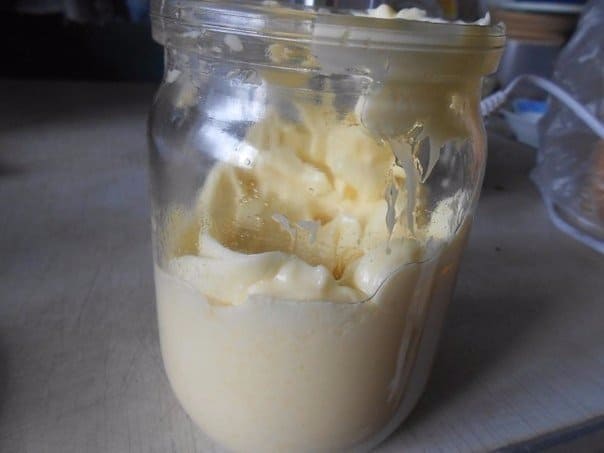 Recipe 1
Ingredients:
1 egg
250 milliliters (8.45 fluid ounces) of odorless sunflower oil
1 teaspoon of sugar
1/3 teaspoon of salt
1 tablespoon of lemon juice
Instructions:
Place all the ingredients in a 0.5-liter (16.9 fluid ounces) jar. Use an immersion blender and make sure the egg yolk is at the bottom of the jar, tightly pressed against it.
Begin blending the yolk, occasionally lifting the blender. Blend for 2-3 minutes until the mixture thickens. That's it – your homemade mayonnaise is ready! It's all-natural.
Want Provencal flavor? Add 1 teaspoon of mustard. For a tartar twist, add garlic and finely chopped pickles.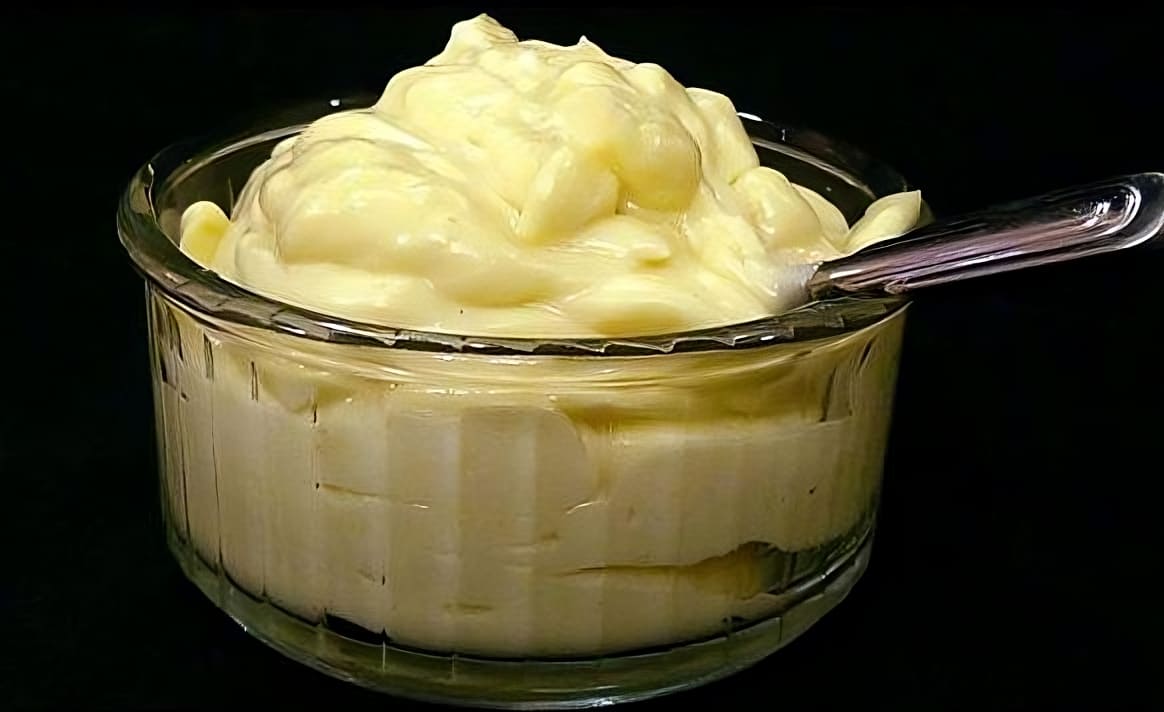 Recipe 2
Ingredients:
1 whole egg and 1 egg yolk
1 tablespoon of mustard
340-400 grams (12-14 ounces) of refined sunflower oil
Juice of half a lemon
2 tablespoons of water
Instructions:
Prepare it as in Recipe 1.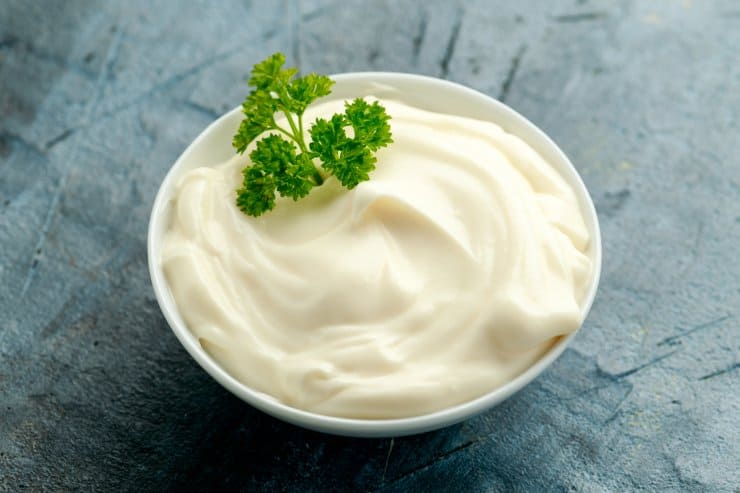 Recipe 3 (Eggless)
Ingredients:
150 grams (5.3 ounces) of milk
150 grams (5.3 ounces) of odorless sunflower oil
1 teaspoon of mustard
1-2 tablespoons of lemon juice
Salt
Instructions:
Use a blender to mix the oil and milk for 3-4 minutes.
Midway through blending, add the mustard and salt.
Once the mixture turns snowy white and resembles slightly thin sour cream, start adding lemon juice without stopping the blending process.
The mixture will thicken rapidly.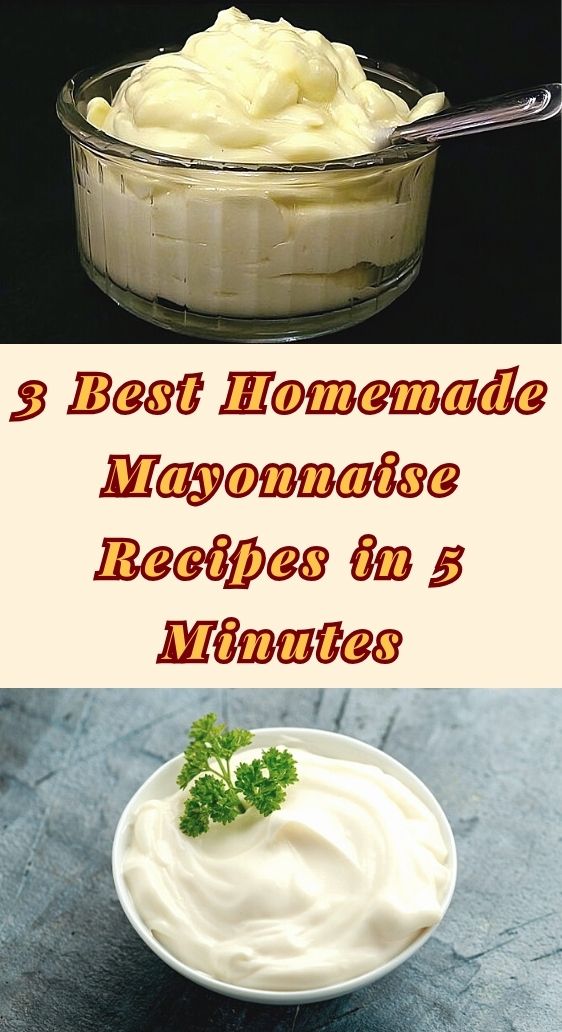 These homemade mayonnaise recipes are quick and easy to make, and they can transform your dishes with their fresh, creamy flavor. Whether you prefer a classic mayonnaise or want to experiment with different flavors, these recipes have you covered. Enjoy!