This recipe is perfect for those who love the combination of sweet and sour flavors. The apple jam provides a fruity flavor while the lemon juice adds a tangy kick to the tart.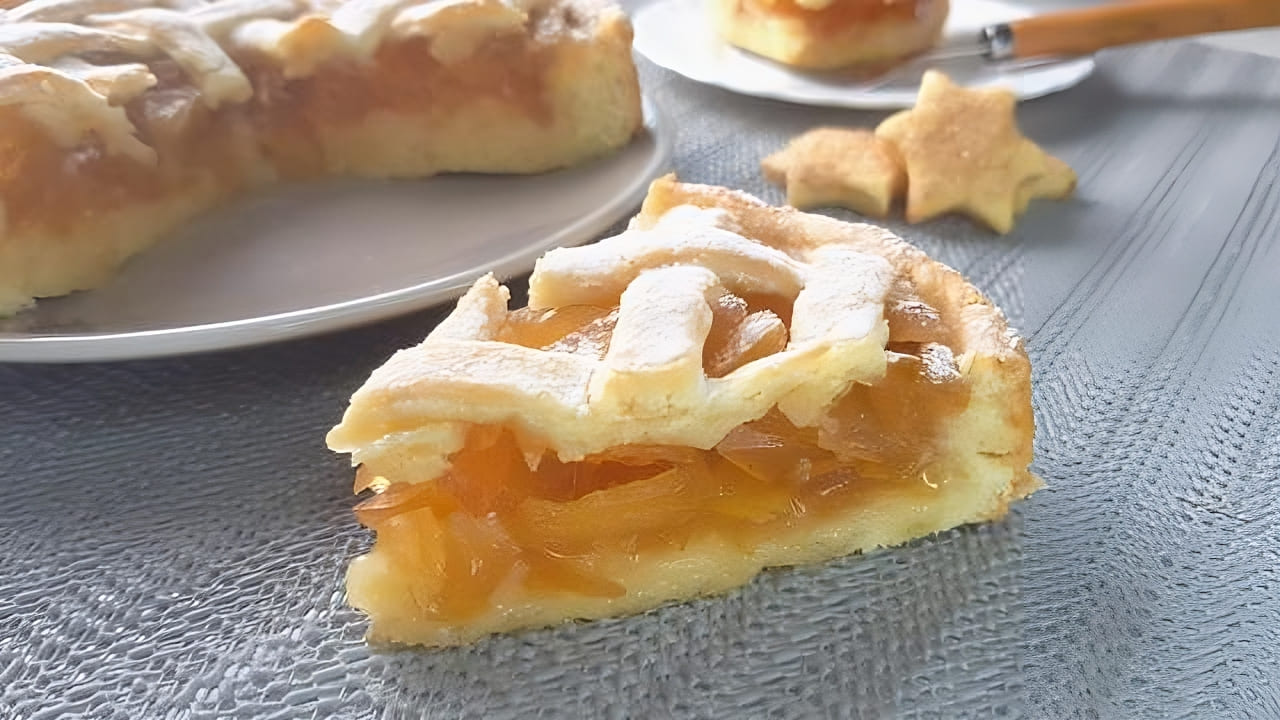 The crust is buttery and crumbly, which makes it an ideal base for the delicious apple filling. Serve this tart at your next afternoon tea or as a dessert after a family dinner.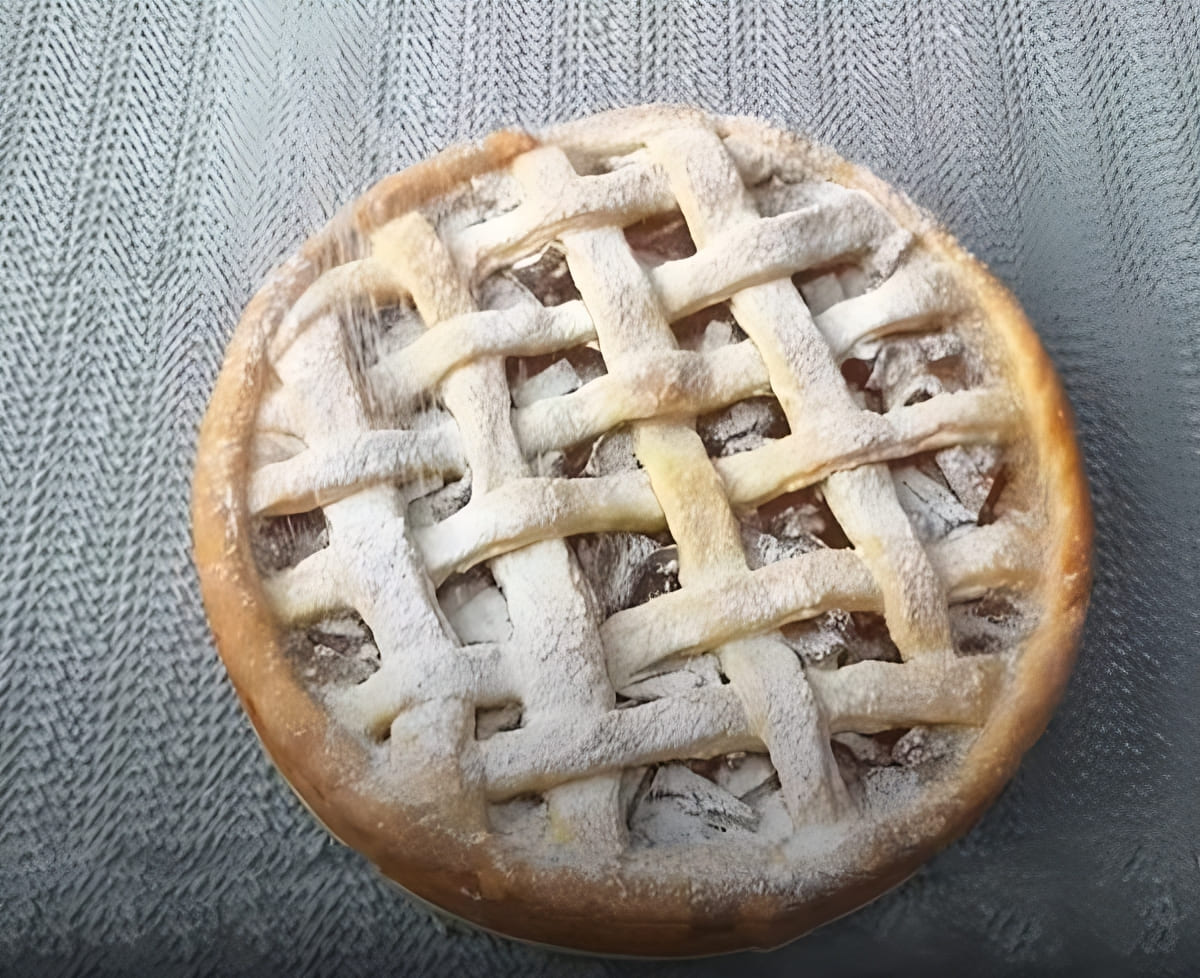 INGREDIENTS
Flour – 300 g
Salt – 1/4 tsp
Baking powder – 5 g (1 tsp)
Unsalted butter – 100 g
Egg – 1
Vanilla sugar – 8 g
Sugar – 30 g
Sour cream – 80 g
Lemon juice – 20 ml (2 tbsp)
Apple jam – 350 g
7-9 inch tart pan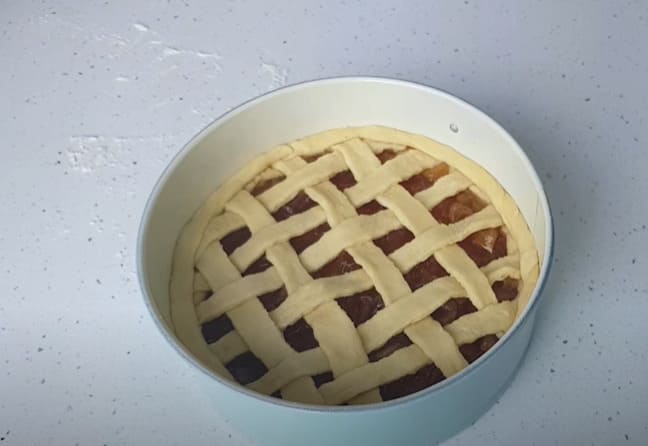 INSTRUCTIONS
In a bowl, sift together the flour, salt, and baking powder.
Mix the dry ingredients well.
Grate the unsalted butter from the fridge or freezer on a large grater.
During the process, roll the butter in flour for convenience and periodically mix the grated shavings with the flour.
Once all the butter is grated, rub it with the flour again for finer crumbs.
In a separate bowl, mix the egg, vanilla sugar, regular sugar, and sour cream.
Mix the ingredients until homogeneous and add lemon juice, then mix again.
Make a well in the flour and butter mixture and pour the liquid mixture into it.
Quickly knead the dough.
Cover the dough with plastic wrap and refrigerate for 1-1.5 hours or freeze for 20-30 minutes.
Divide the cooled dough into two parts if the pan is 7-9 inches. If the pan is larger, separate a small piece of dough for decoration if desired.
Shape the dough into a slightly larger circle than the tart pan with your hands or a rolling pin, transfer it to the pan, and form low edges.
Spread the apple jam evenly over the dough.
Press the edges of the tart with a spoon.
Make a lattice with the remaining dough on top of the tart.
Bake the tart in a preheated oven at 370F for 30-40 minutes, or until golden brown.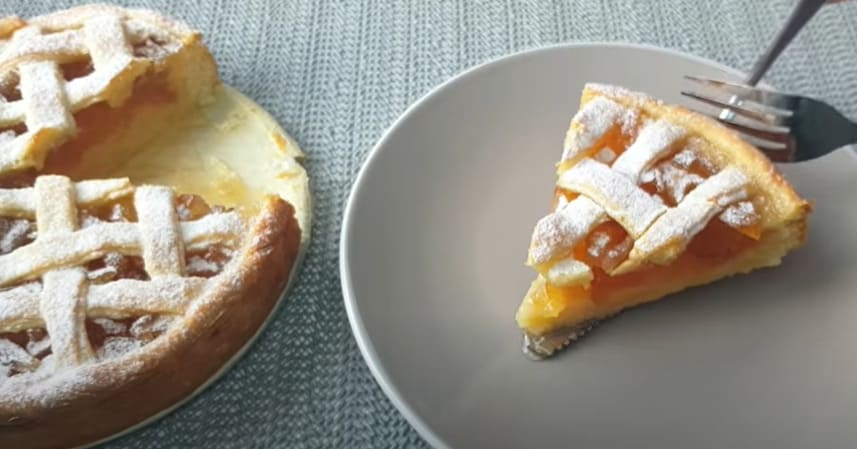 Let the tart cool in the pan.
Dust the cooled tart with powdered sugar and serve with tea.