These Greek-style roasted potatoes are incredibly delicious and flavorful. The combination of lemon juice, garlic, and oregano gives them a tangy and aromatic taste. The potatoes become crispy on the outside while remaining soft and tender on the inside.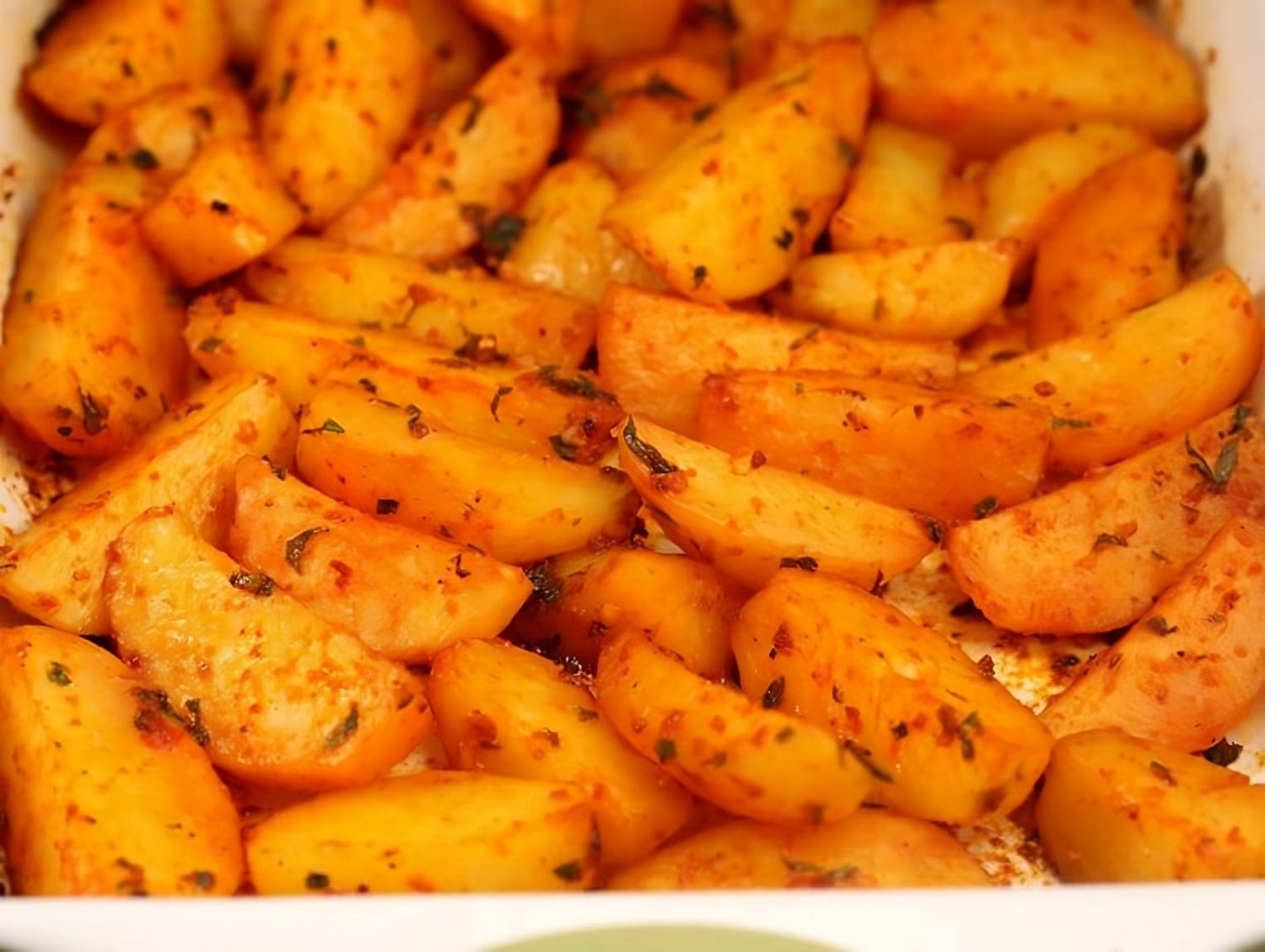 This dish pairs well with various main courses or can be enjoyed on its own as a delightful side dish. It's a recipe that will satisfy your taste buds and leave you wanting more. Give it a try, and you'll understand why it's a favorite among Greek cuisine lovers!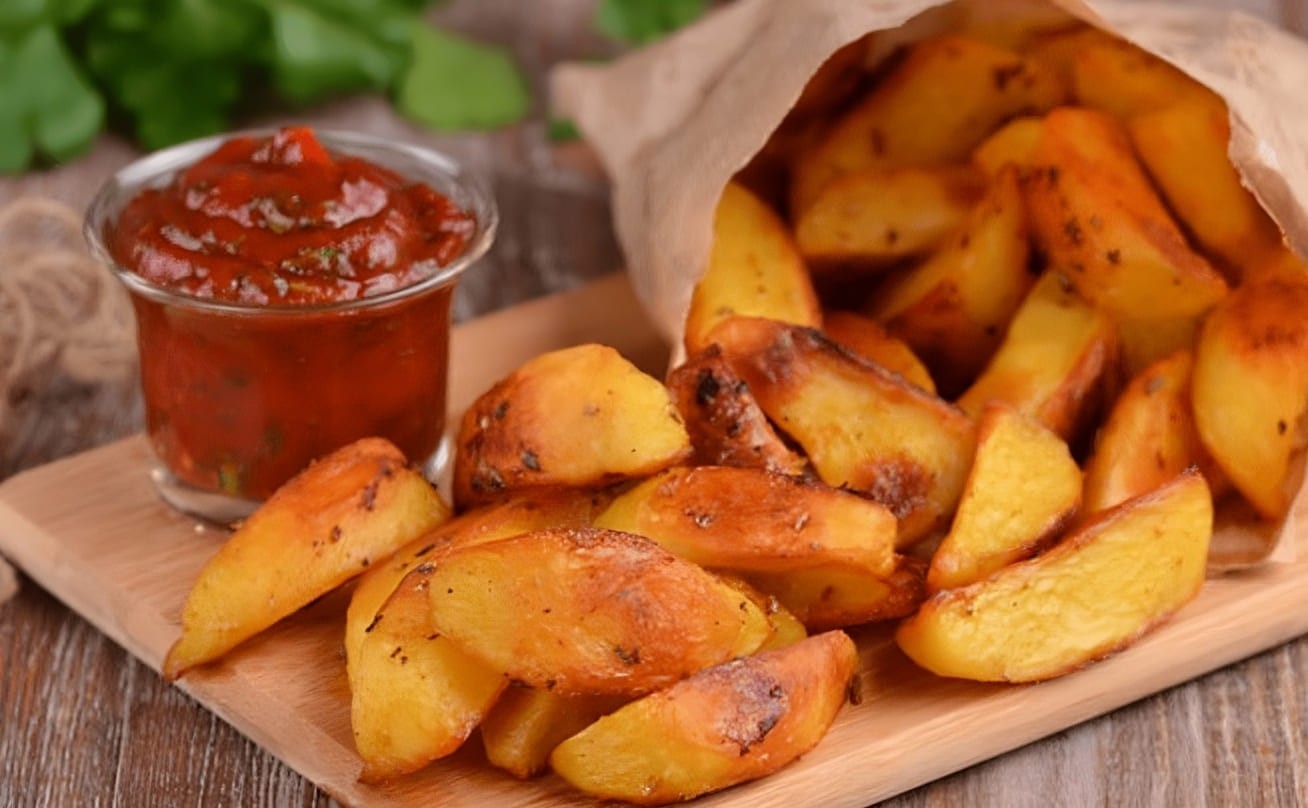 Ingredients:
2.2 lbs (1 kg) potatoes
2 cloves of garlic
1/3 cup (100 ml) lemon juice
2 teaspoons oregano
Parsley
Salt
Black pepper
Instructions:
Wash and peel the potatoes. Cut them into wedges and place them in a foil-lined baking dish.
In a separate bowl, mix together olive oil, oregano, minced garlic, and lemon juice. Stir well, then pour the sauce over the potatoes.
Season with salt and black pepper. Add a little water to partially cover the potatoes. Roast at 200 degrees Celsius (390 degrees Fahrenheit) for 45 minutes.