Very easy to prepare salad, while very tasty and healthy!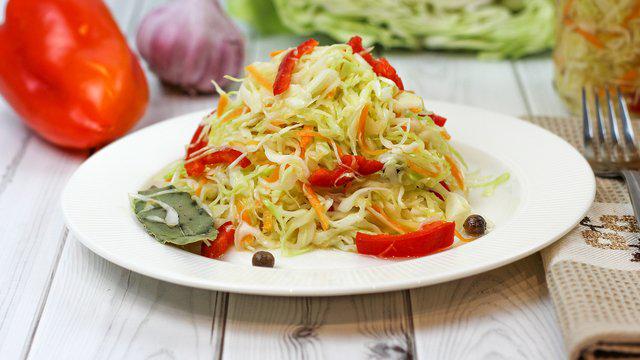 INGREDIENTS
white cabbage – 1 kg.
carrot – 1 pc.
sweet pepper – 1 pc.
water – 100 g.
vegetable oil – 100 gr.
9% vinegar – 50 ml.
salt – 1 tbsp.
sugar – 3 tbsp.
garlic – 3 cloves
bay leaf – 2 units
allspice (peas) – 5 units
coriander seeds – a few seeds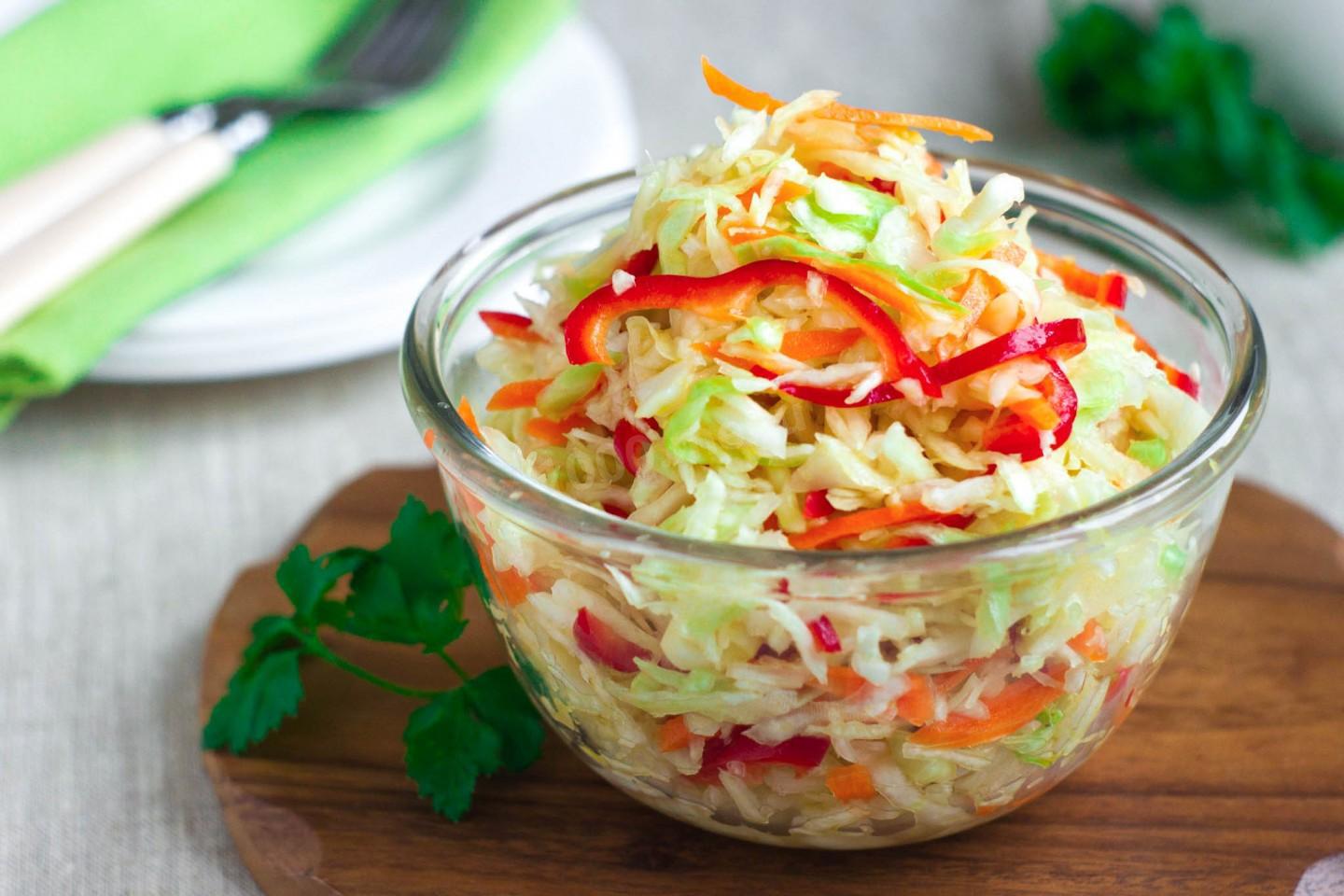 How to pickle cabbage with peppers quickly:
Shred the cabbage.
I shred with a special knife, you can also use a regular kitchen knife.
Peel carrots, grate on a coarse grater, add to the cabbage.
Peel bell peppers, cut into small pieces, add to the vegetables.
Prepare a hot marinade.
In a saucepan pour water, add oil, salt, sugar, bay leaf, allspice, coriander seeds, garlic cloves (crushed with a knife).
Put on the fire, bring to a boil.
Add the vinegar, stir and remove from the heat.
Pour the hot marinade over the cabbage, stirring lightly without crushing it.
Let the pickled cabbage stand on the table for 15 minutes.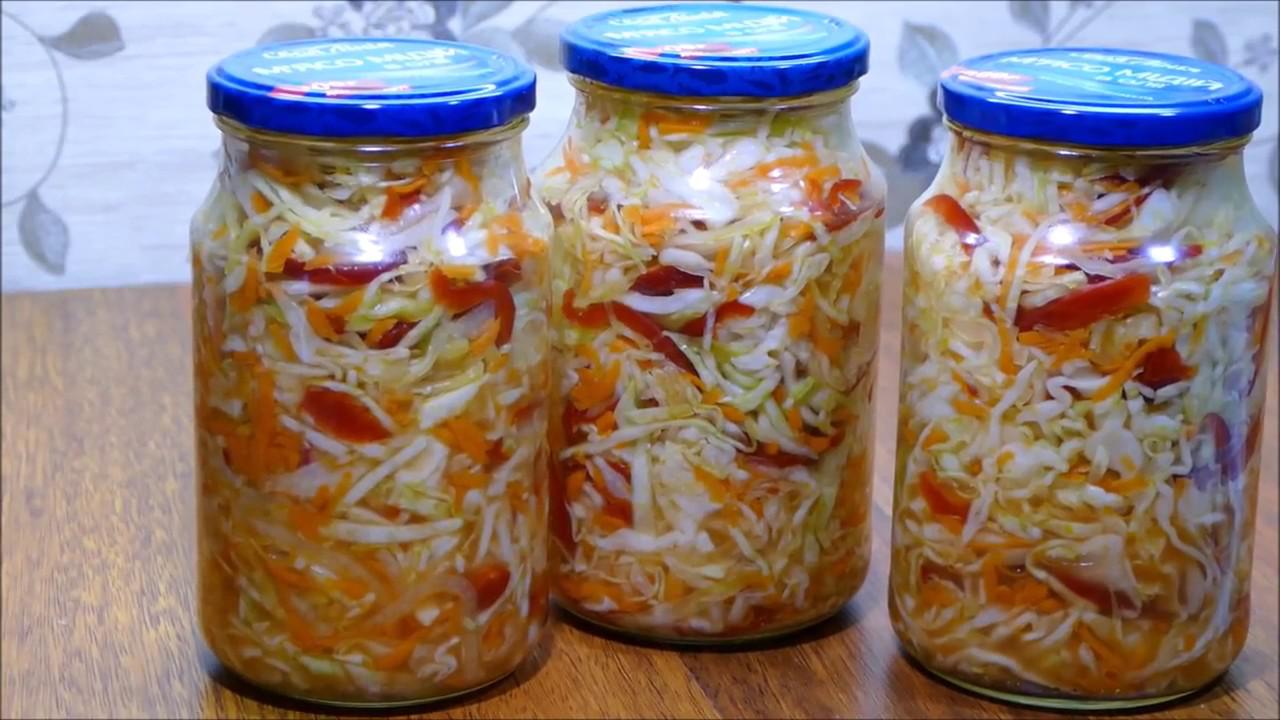 Then transfer to jars (preferably in small jars) and put the pickled cabbage with bell peppers in a cool place.