A very simple dish that cooks in 20 minutes, will delight the whole family with its taste and flavor!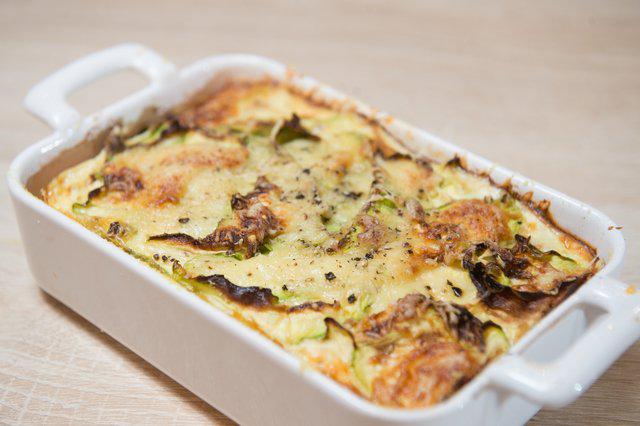 INGREDIENTS
zucchini – 3 pcs.
garlic – 1 clove
egg – 2 pcs.
milk – 50 gr.
polenta – 3 tablespoons.
olive oil – 2 tbsp.
Hard cheese – 30 gr.
A pinch of lemon zest, smoked paprika, rosemary, oregano
low-fat sour cream to serve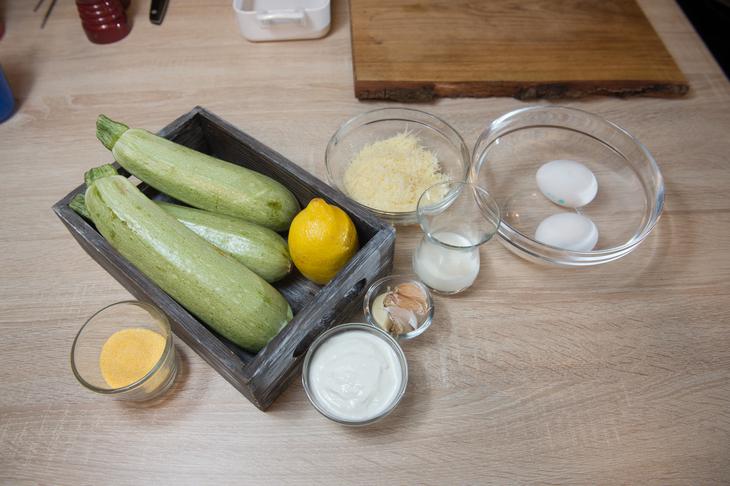 Instructions
Beat the egg with the spices and herbs, add the zest and salt.
Place in the oven and preheat to 180°C.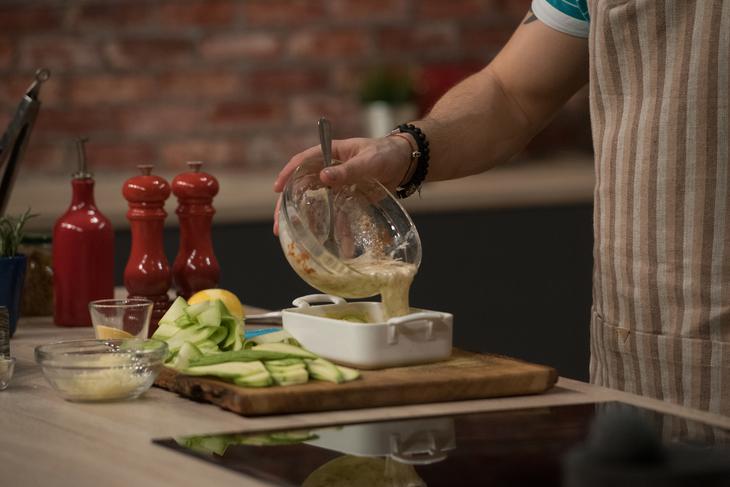 Slice the zucchini with a vegetable peeler into thin slices.
Grease a ceramic baking dish with oil and sprinkle with polenta.
Place the zucchini there overlapping each other, pouring it with the egg mixture.
The whole zucchini should end up in the mold, poured with egg.
Sprinkle grated hard cheese on top.
Send to the oven to bake for 15 minutes.
Slice the frittata and serve with low-fat sour cream.