A simple way to diversify the taste of familiar and boring pasta. It takes 15 minutes to make and it's super tasty!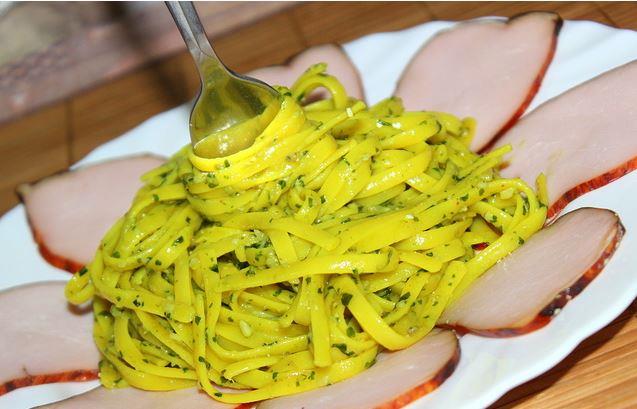 INGREDIENTS
bavette pasta 250g.
turmeric 2 tbsp.
salt .
pesto sauce:
basil 1 big bundle.
parmesan cheese 70g.
pine nuts 1 handful.
garlic 3 cloves.
salt, freshly ground pepper.
as much olive oil as you need.
Instructions
Prepare pesto sauce by chopping all ingredients in a blender until smooth.
Add olive oil until liquid sour cream.
Before boiling the pasta, add turmeric and salt to the water.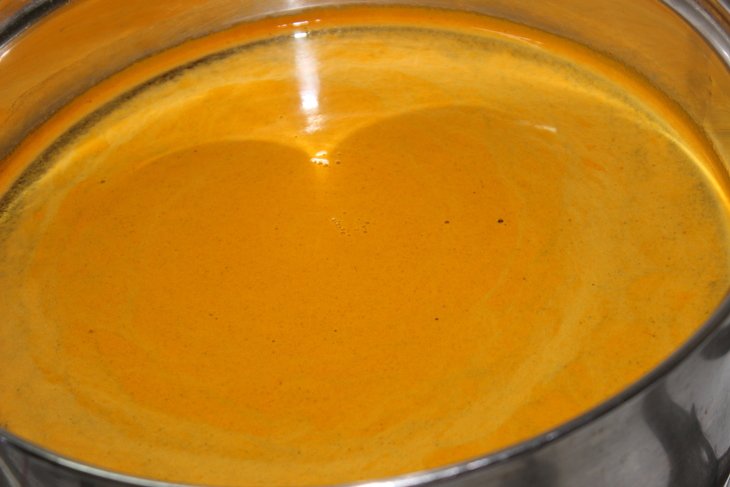 Then cook it according to the instructions on the package.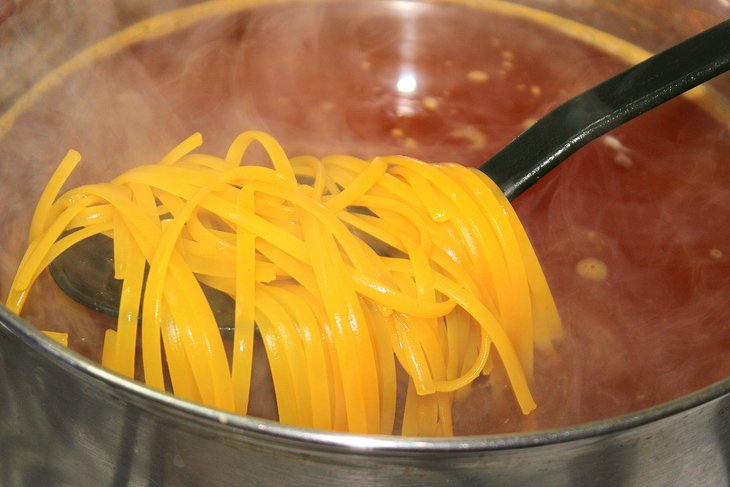 When the paste is al dente, drain the water.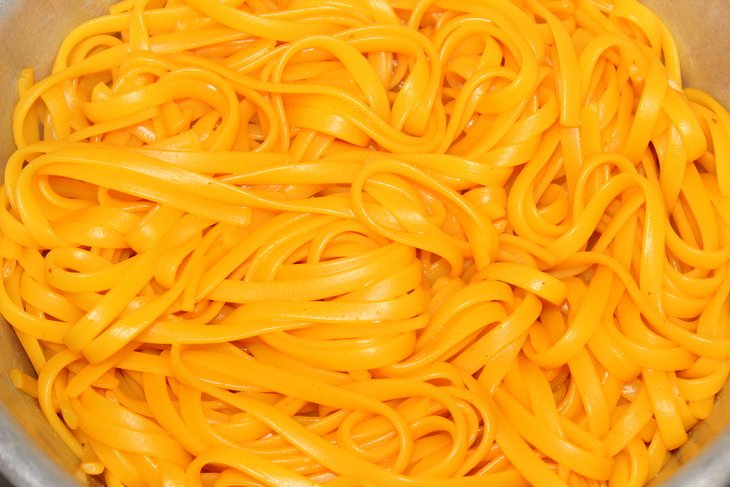 Mix it with pesto sauce and you get a very bright yellow-green pasta with a basil and garlic flavor. And with a slight hint of turmeric.