Homemade noodles are much tastier than store-bought ones. And most importantly, they are one hundred percent natural.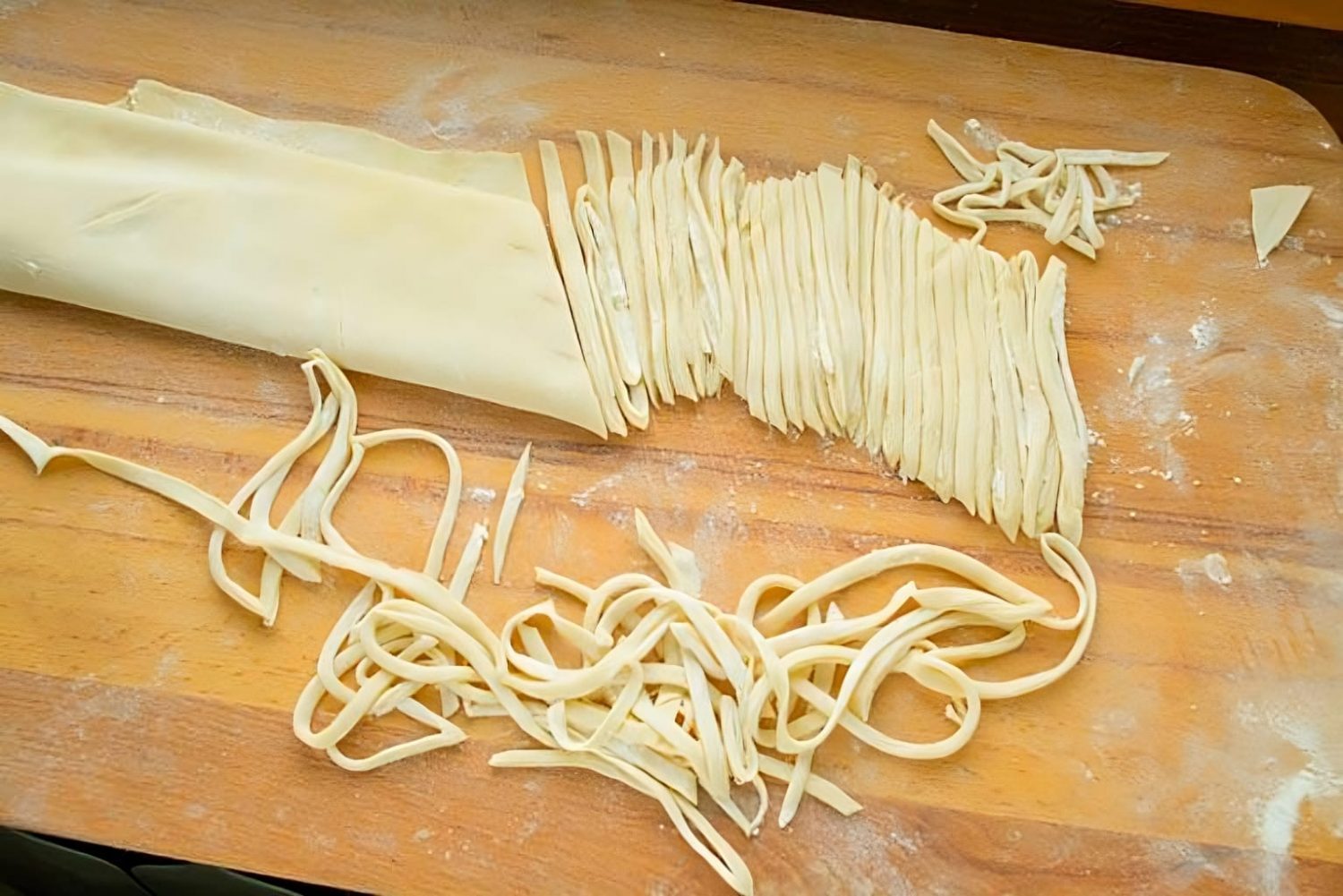 Unleash your inner chef and indulge in the art of creating the perfect homemade noodles with just three simple ingredients! In this culinary adventure, you'll discover the exquisite flavors that surpass any store-bought variety, while savoring the satisfaction of crafting something entirely natural. Get ready to embark on a journey of taste as you delve into the delicate balance of flour, eggs, and a pinch of salt. With each step, you'll witness the transformation of these humble ingredients into silky strands of culinary bliss. So, roll up your sleeves, embrace the simplicity of the process, and prepare to be amazed by the incredible results.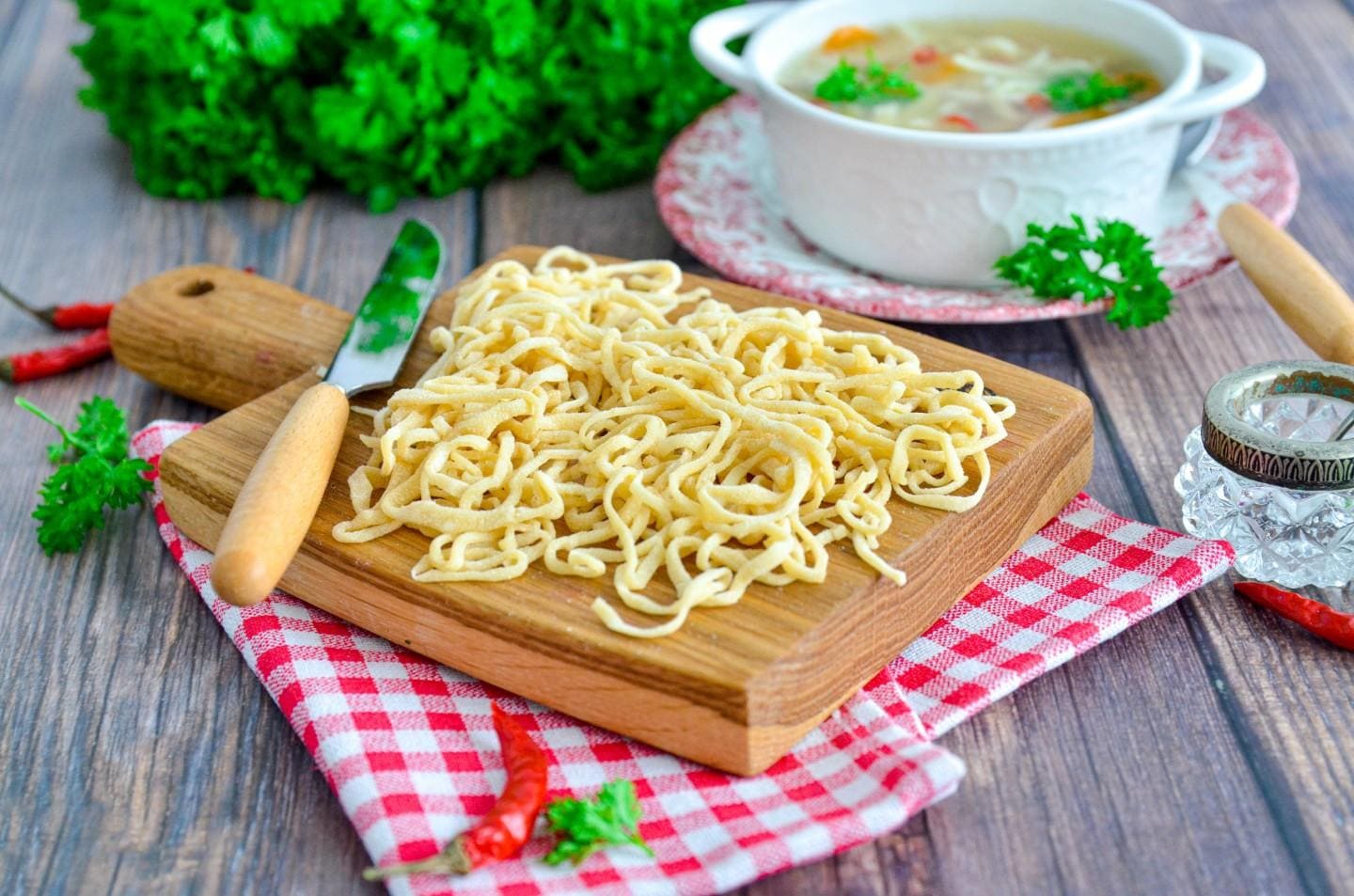 Elevate your dining experience by savoring the mouthwatering essence of homemade noodles, ready to be paired with your favorite sauces and toppings. Your taste buds are in for a treat as you savor the unmatched flavors of this homemade masterpiece. Get ready to impress yourself and others with your newfound culinary prowess as you enjoy the rich rewards of your labor.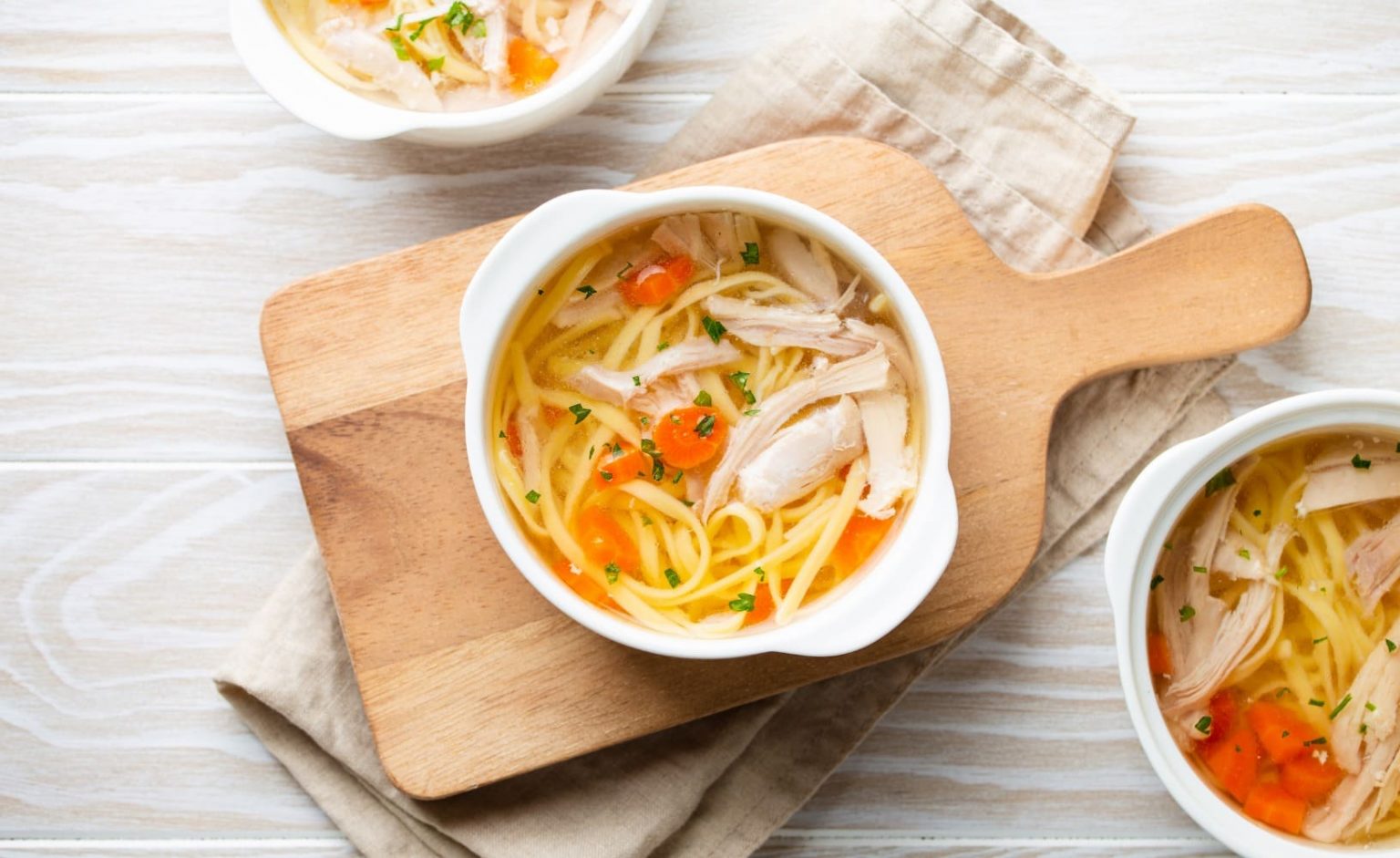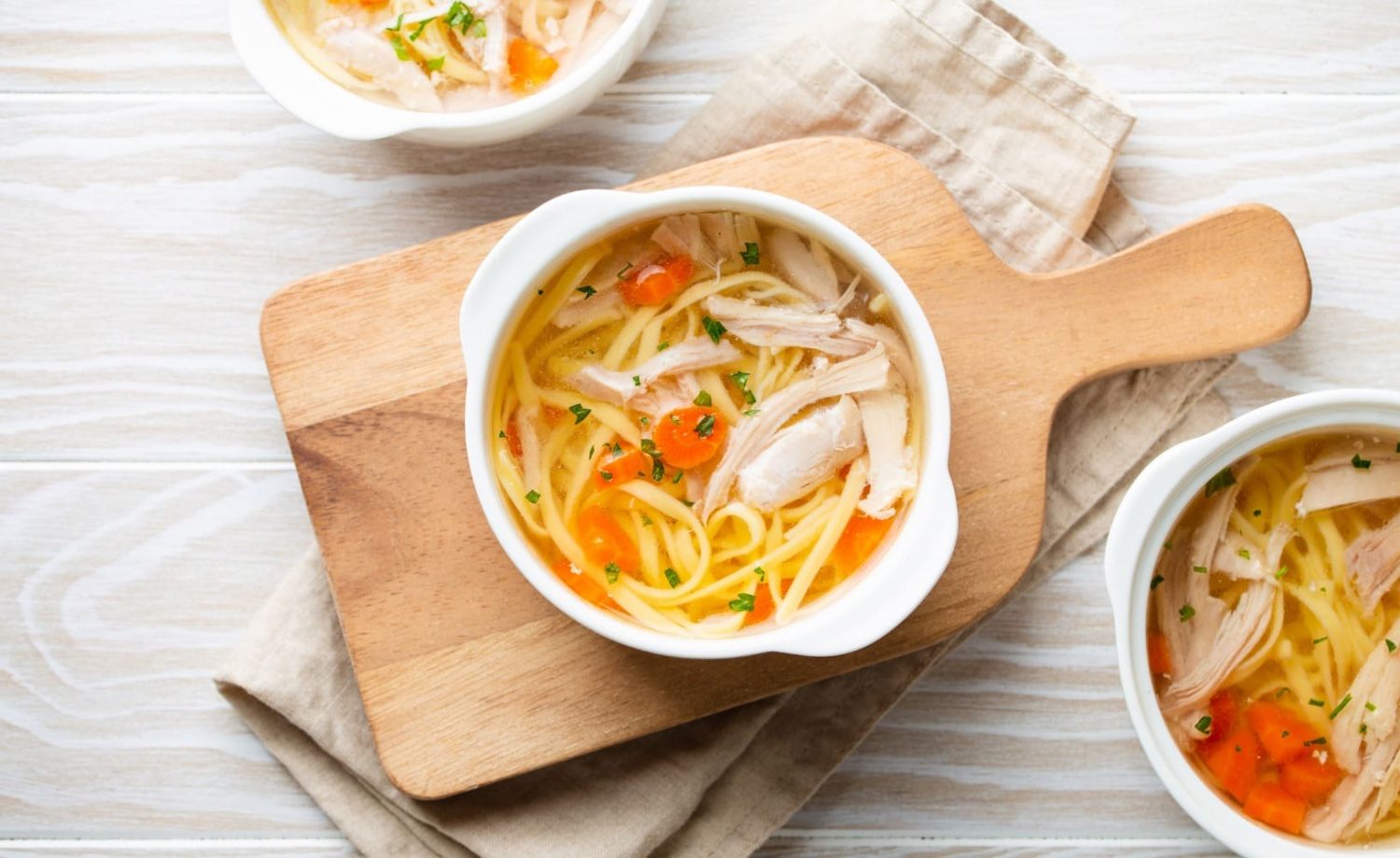 Here are the ingredients:
2 cups of flour
4 large chicken eggs
A pinch of salt
Instructions:
Sift the flour using a sieve and pour it onto a work surface, forming a small mountain. Create a well at the top and add the salt.
Beat the eggs and pour them directly into the well. Mix thoroughly.
Let the dough rest for half an hour to relax.
Roll out the dough into a sheet, approximately 1/16 to 1/8 inch thick.
Allow the sheet to dry slightly, and then cut it into thin noodles.
Enjoy your homemade noodles! They are ready to be cooked and combined with your favorite sauce or toppings.