Get ready for a tantalizing taste of Tatar cuisine with this delicious recipe for Tatar-style Chicken! Tender chicken, savory onion, and sweet carrot come together in a flavorful tomato-based sauce, all wrapped in a delicate dough. The combination of flavors and textures is simply irresistible! Plus, the process of rolling out the dough and assembling the rolls adds a fun and unique twist to this dish. With easy-to-follow steps, you'll be enjoying this authentic Tatar dish in no time. So, gather your ingredients and get ready to indulge in a taste adventure with this Tatar-style Chicken recipe!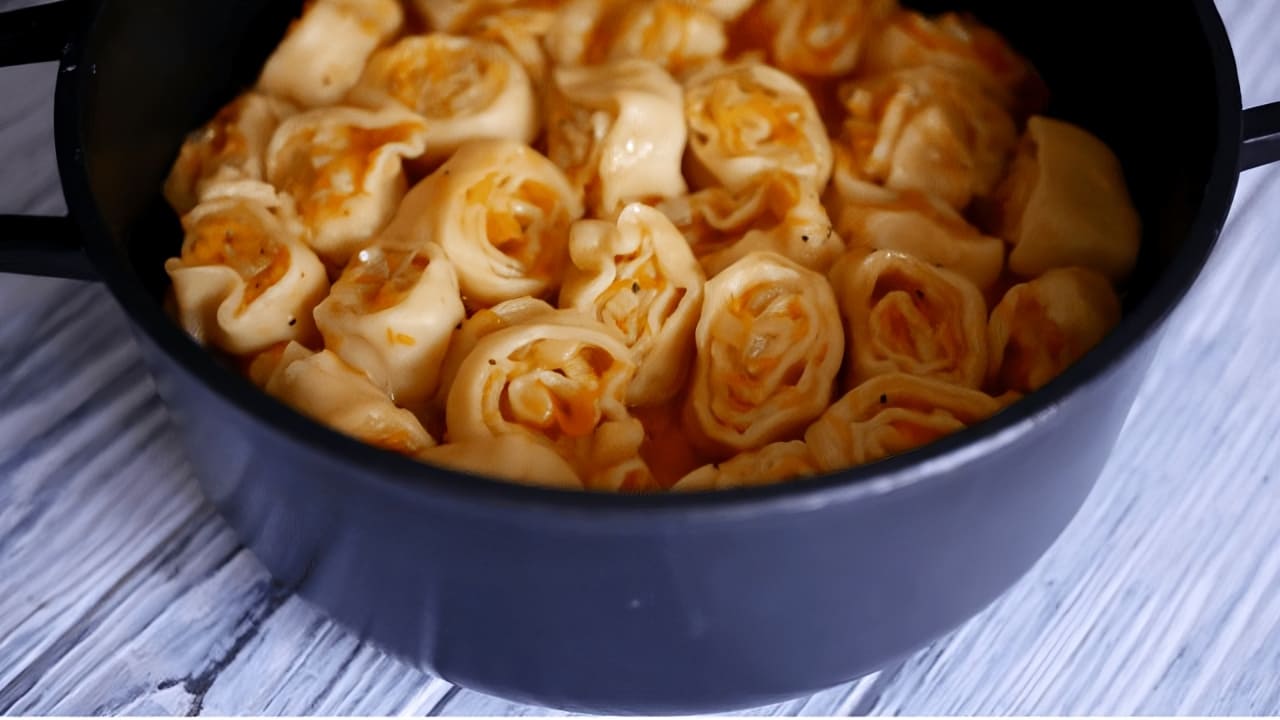 INGREDIENTS
Flour – 300 g
Egg – 1
Water – 100 ml
Chicken – 1 kg
Tomato paste – 1 tbsp
Onion – 2
Carrot – 1
Salt
Pepper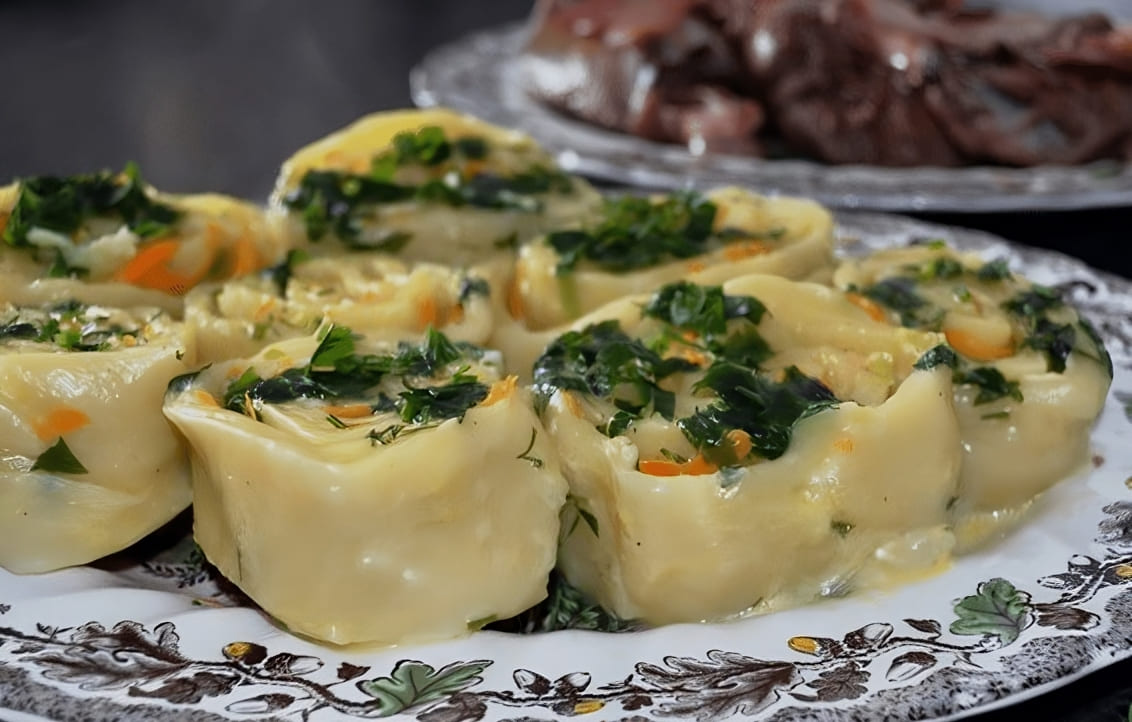 INSTRUCTIONS
Prepare the dough by mixing egg, salt, water, and flour.
Let it rest for 20 minutes.
Fry onion and carrot, then let them cool.
Divide the dough into three parts.
Roll out each part into a thin layer and spread with the fried vegetables.
Roll up the dough into small rolls and cut into pieces.
Fry the chicken with onion in vegetable oil.
Add tomato paste, salt, and pepper.
Add the cut dough rolls, pour in hot water, and cook for 15-20 minutes.
Enjoy your meal!