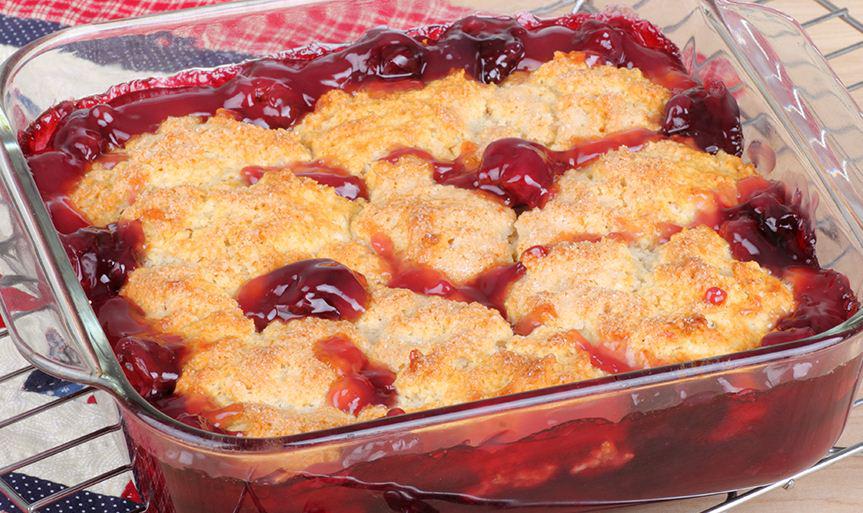 Ingredients
5 cups cherries, pitted
1/2 cup water
1 1/4 cups sugar
4 tablespoons cornstarch
1 cup flour
3 tablespoons butter, chilled
1 teaspoon baking powder
1/2 teaspoon salt
1/4 cup milk
1 teaspoon white vinegar
Directions
1. Mix the cherries, sugar, cornstarch and water in a saucepan, and bring the mix to a boil. Reduce the heat to low, and cook for about 10 minutes until the filling thickens.
2. Pour the filling into an 8-inch square baking pan.
3. Add the flour, salt and baking powder to a bowl, and mix well. Cut in the butter with a pastry cutter, forming pea-sized chunks.
4. Mix the milk and vinegar together in a separate container. Pour the milk mix into the flour mix, and stir to blend.
5. Drop the combined milk and flour mix in approximately 9 large spoonfuls so that it is evenly distributed over the cherry mix in the baking dish.
6. Bake the cobbler for 25 to 30 minutes in an oven preheated to 425 degrees Fahrenheit. Remove the cobbler from the oven.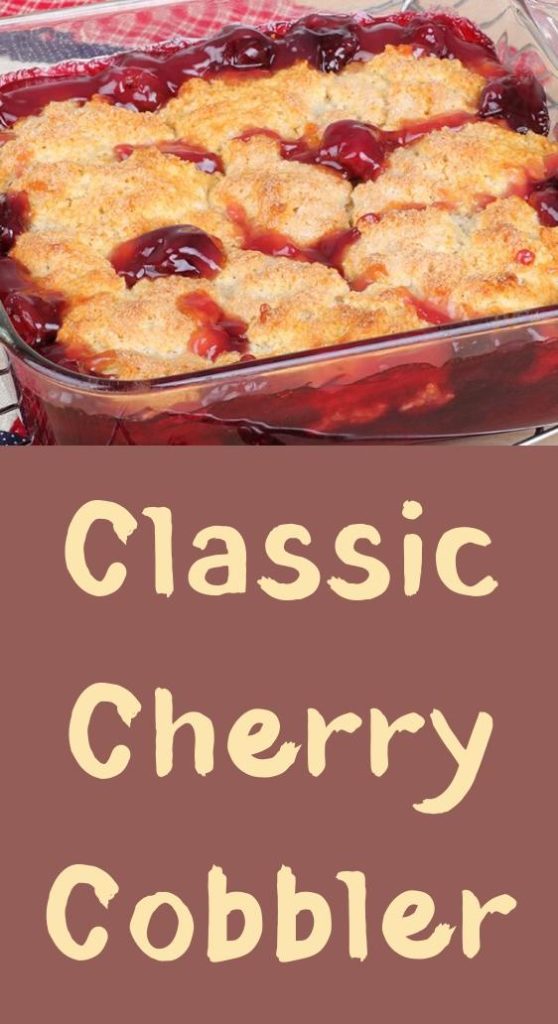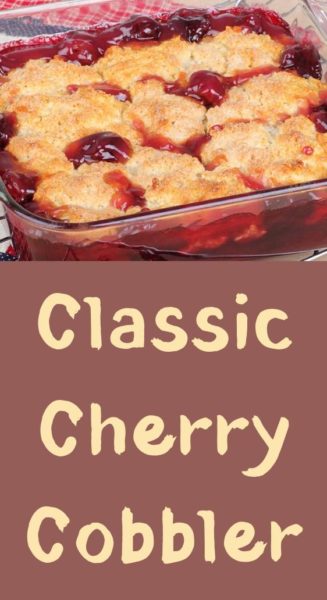 Serve hot and enjoy!