Easy Tartar Sauce is so easy, and yet so delicious! You will want to have fish as often as possible because of the ease and taste of the tartar sauce.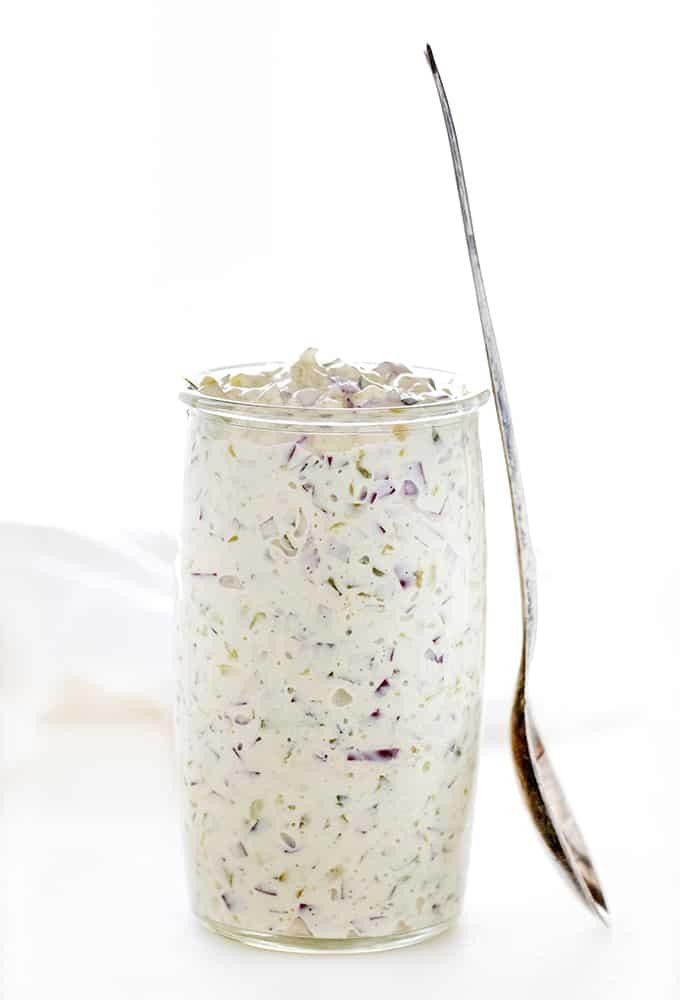 Easy Tartar Sauce
Every time I go into the grocery store to buy tartar sauce, I am always hoping that I will like the flavor. It's generally hit or miss. Some are too sweet, and some just don't have the traditional supper club flavor I remember as a kid. Well, with this recipe being so easy, and I am not exaggerating how easy it is, you can have the perfect tartar sauce whenever you need it. Plus, this Easy Tartar Sauce recipe allows you to make as much or as little as you need.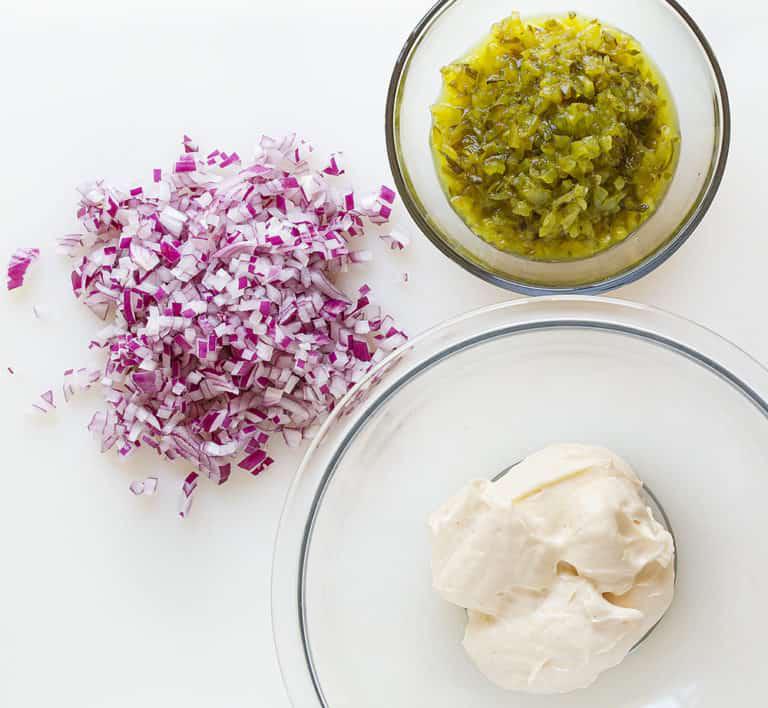 Easy Tartar Sauce Recipe
Just like the name of this tartar sauce says, it is EASY! Again, I am not exaggerating about that–it is only three ingredients!
Ingredients:
Dill Pickle Relish: We prefer Mt Olive Simply Relish Deli Dill Style. This dill pickle relish has thicker chunks, it's easier to drain, and it holds up better than other versions. Some, like Vlassic, are mushy, hard to drain, and produce a more watery final tartar sauce. Just to clarify, this is a dill pickle relish, NOT a sweet relish.
Miracle Whip: Miracle whip is what we have always used. Mayo might be an ok substitute, but you would have to try it to see which you prefer.
Red Onion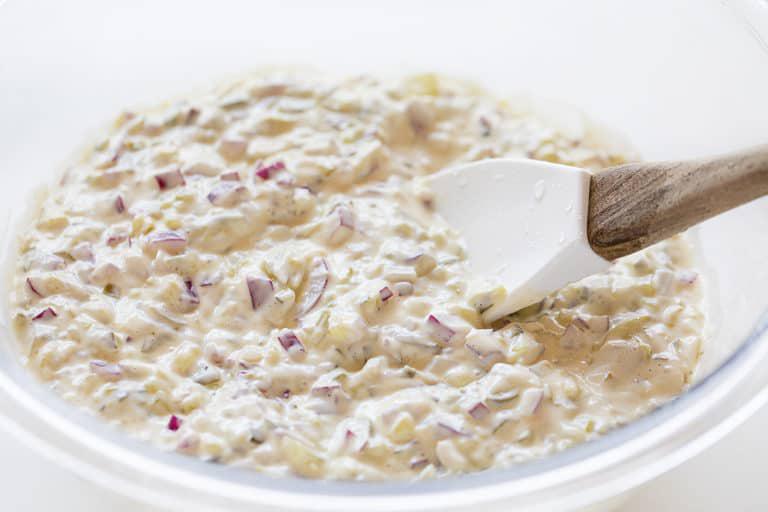 How to Make Easy Tartar Sauce
Have I mentioned how easy this tartar sauce is? The recipe is equal parts relish, miracle whip, and onion. I know my recipe states 1 cup of each ingredient, but you can just as easily use one 15 ounce container relish, a 15-ounce container miracle whip, and about 2 medium red onions, chopped. Any equation works as long as it is equal parts of each ingredient. So, it can be customized for 2 people or 100 people!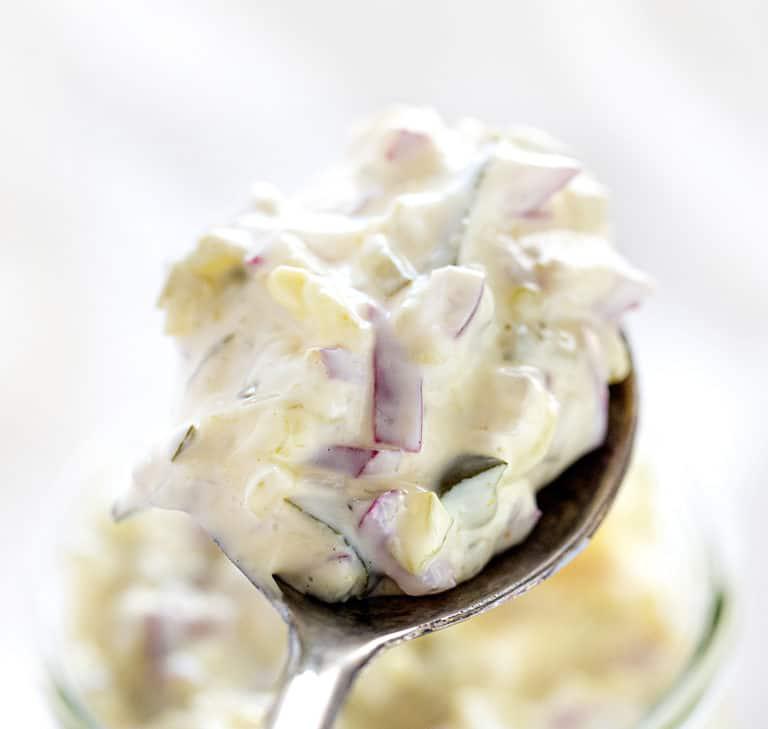 Is Tartar Sauce just for Fish?
Absolutely not! One of my favorite uses for tartar sauce is to dip my french fries into it. When you have your fish and chips, have extra tartar sauce on hand for the fries, for sure! You can also use it on most seafood, particularly fried seafood like shrimp, clams, and oysters. Get creative and add some ketchup to your Easy Tartar Sauce to spread on your burger. What does it taste like to you???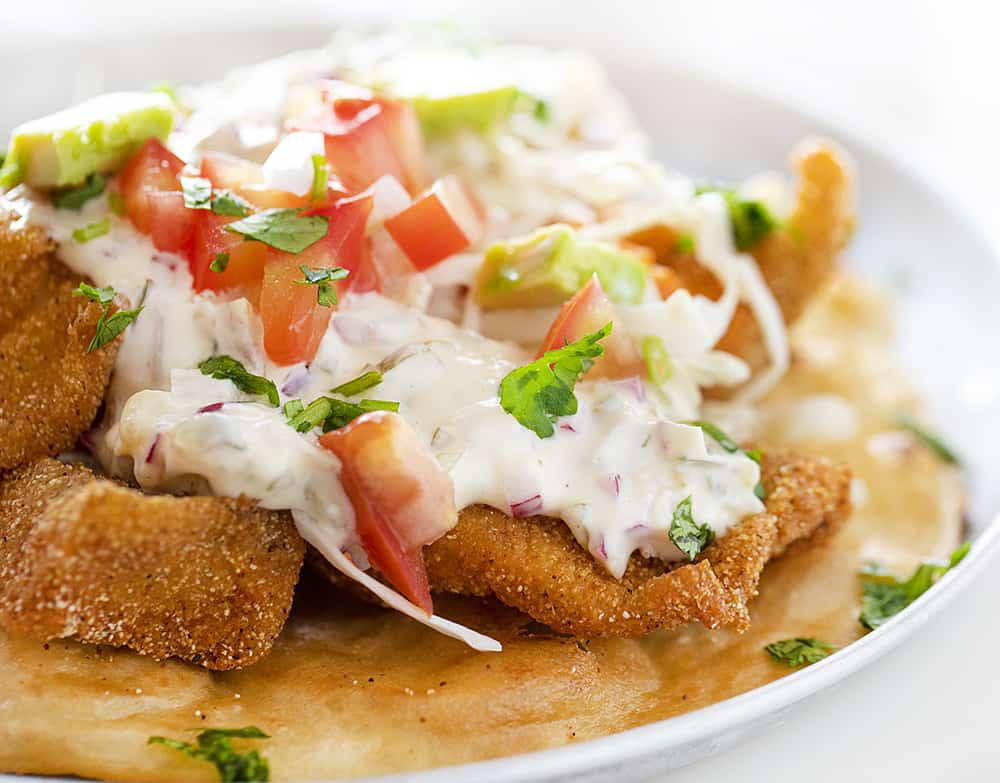 INGREDIENTS
1 cup dill pickle relish, drained
1 cup miracle whip
1 cup finely diced red onion
INSTRUCTIONS
Add all ingredients to a bowl and stir well to combine. Refrigerate for at least 30 minutes or until ready to serve.
Store covered in a refrigerator for up to 3 weeks.