You can prepare not only meat or fish dishes and appetizers for the holiday, but also a beautiful homemade pie. I share with you an easy and quick recipe for this delicious dish.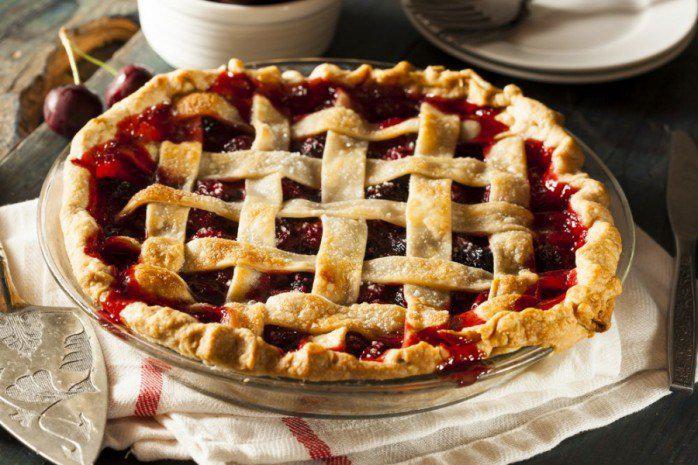 Ingredients:
Shortbread dough 250 g
Frozen cherries 500 g
Cherry liqueur 50 g
Gelatin 10 g
Sugar 200 gr
Butter 50 g
Bread crumbs 1 tbsp.
Cooking
Butter the cake pan and sprinkle with breadcrumbs.
Spread 2/3 of the dough, line the mold, put it in the oven.
Bake at 160 ° C for 15 minutes.
Put the cherries in a pan, pour the liquor, pour the sugar and cook for 15 minutes.
Take out of the oven, put the filling and cover the top with strips of the remaining dough.
Place in the oven for 15 minutes.
Dissolve the gelatin in 100g boiling water, then cool.
Remove the cake from the oven, let it cool and cover with gelatine.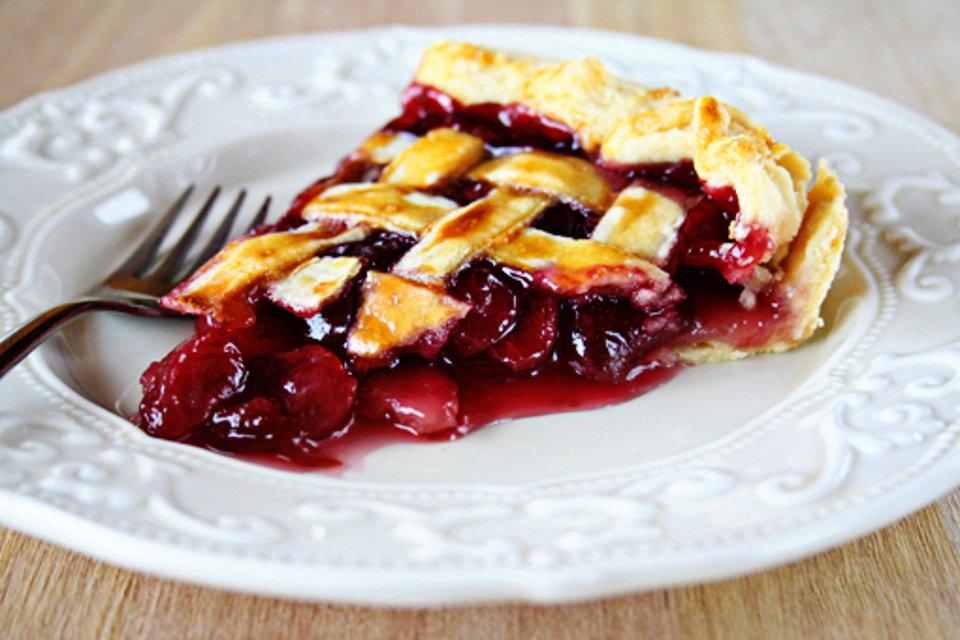 A delicious and flavorful drunken pie is ready. Bon appetit!