Cucumbers come out as if freshly picked!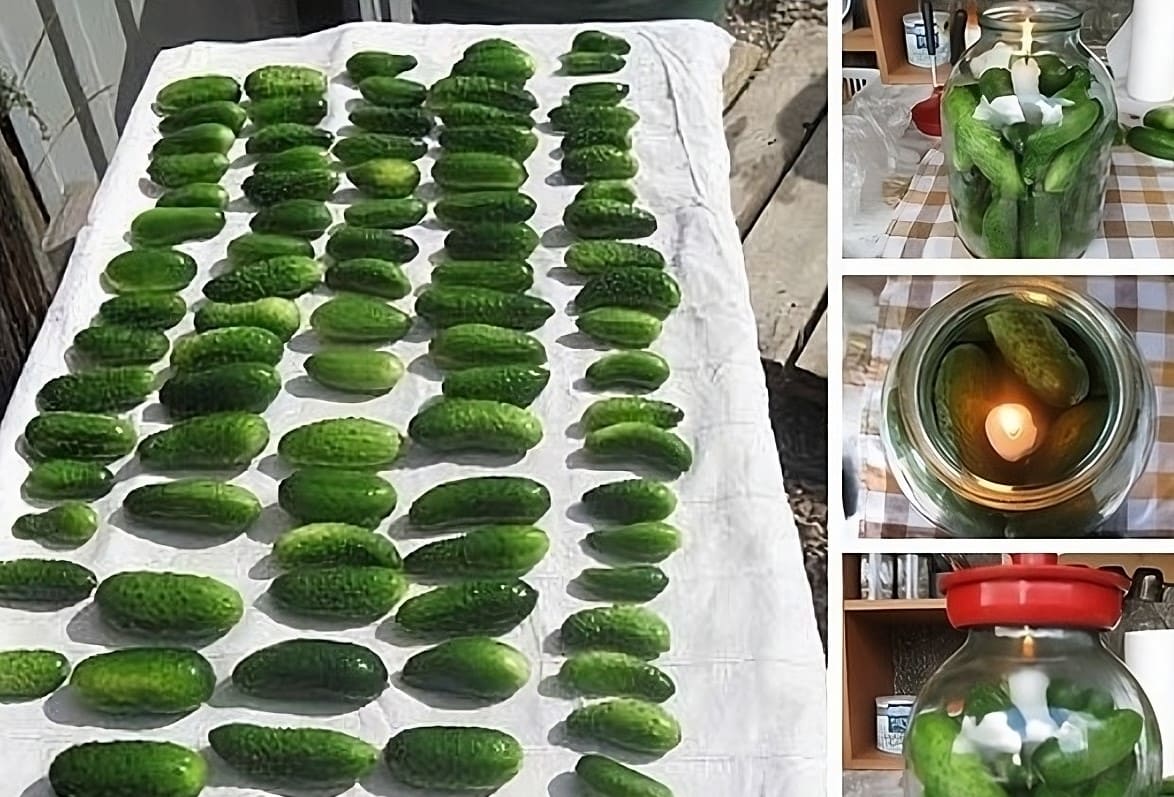 I'm sharing a simple recipe with you on how to keep vegetables and fruits fresh during the winter! You can experiment with cucumbers, tomatoes, apples, peaches, apricots, plums, and more. Today, we'll be preserving cucumbers. You'll need fresh cucumbers, preferably from your garden, but store-bought ones will also work as long as they are of good quality. Choose firm, undamaged cucumbers. Wash them well and let the water drain. Do not soak them! The cucumbers should be completely dry. It's better not to overwash them; a light rinse will do to prevent condensation from forming inside the jar. You can wash them again later when you open the jar; they'll keep better this way.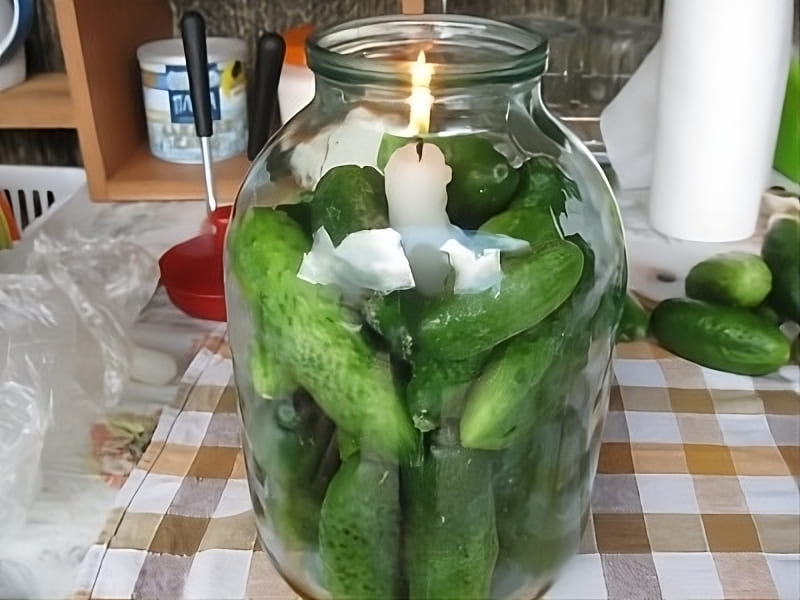 Next, place them in a clean, sterilized, and dry jar, neatly arranging the cucumbers without overfilling the jar.
Take a candle, any one you can find, but unscented. Paraffin candles burn better. Place the candle in the jar on top of the cucumbers and light it!
The candle should burn for 8-10 minutes in the jar without a lid so that the oxygen at the bottom of the jar is consumed and rises to the top. Then, close the jar with a lid and seal it.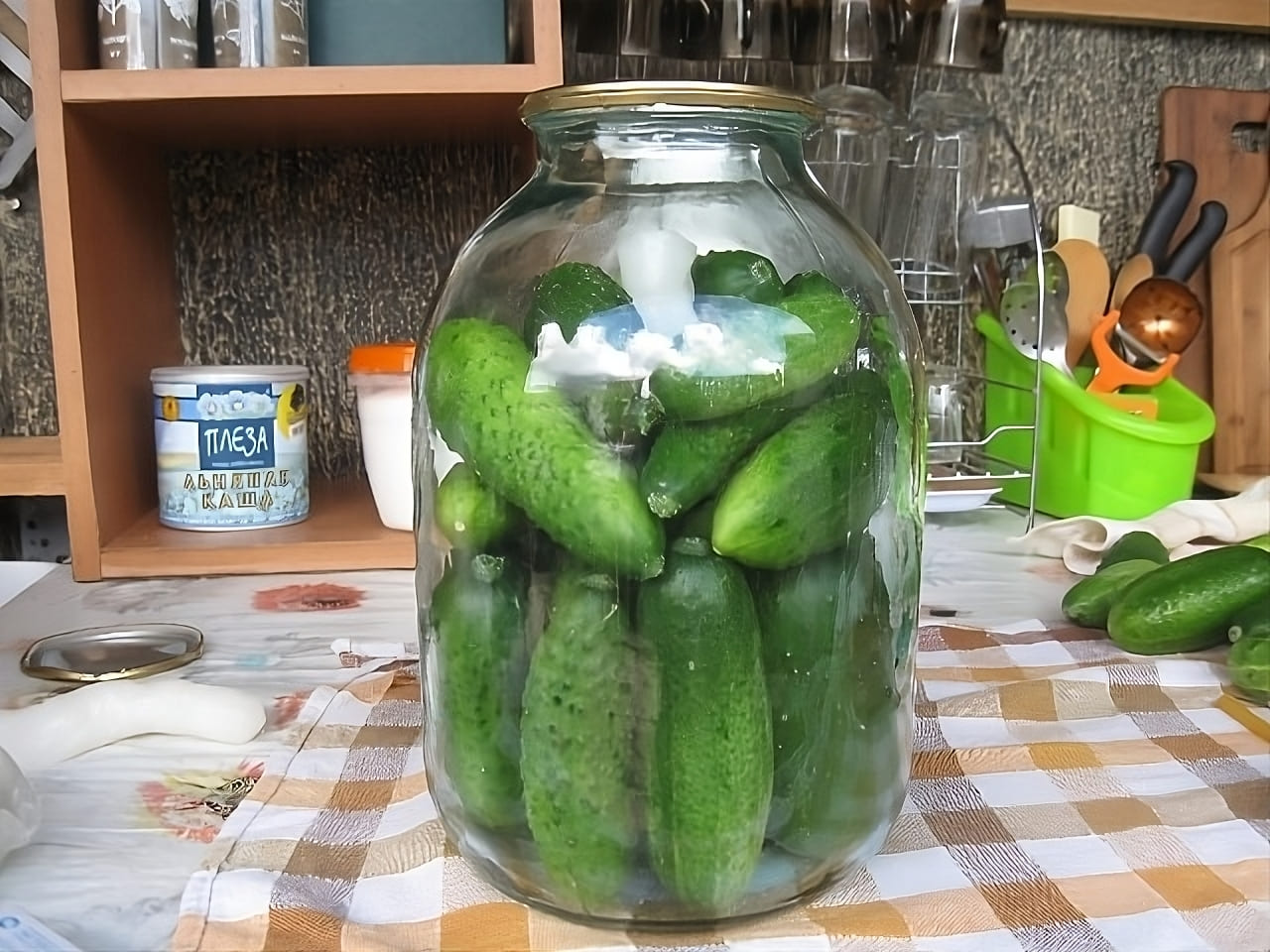 The most crucial and challenging part is sealing the jar so that the candle doesn't extinguish. The candle should continue to burn with the lid closed!
The candle will stop burning once the oxygen inside the jar is used up (about 20-30 seconds). It just takes practice.
Store these jars in a cool place, preferably in a cellar.
With this method, your cucumbers, and other produce, will stay fresh throughout the winter. Enjoy the taste of summer all year round!