Indulge in these delicious rice croquettes with a flavorful minced meat and gooey mozzarella filling! The crispy breaded exterior gives way to a creamy center that oozes with melted cheese. These croquettes are a perfect appetizer or snack, but be careful not to burn your tongue on the molten mozzarella! With a few simple steps, you can create a scrumptious dish that will impress your family and friends. So, get ready to tantalize your taste buds with this delightful recipe! Bon appétit!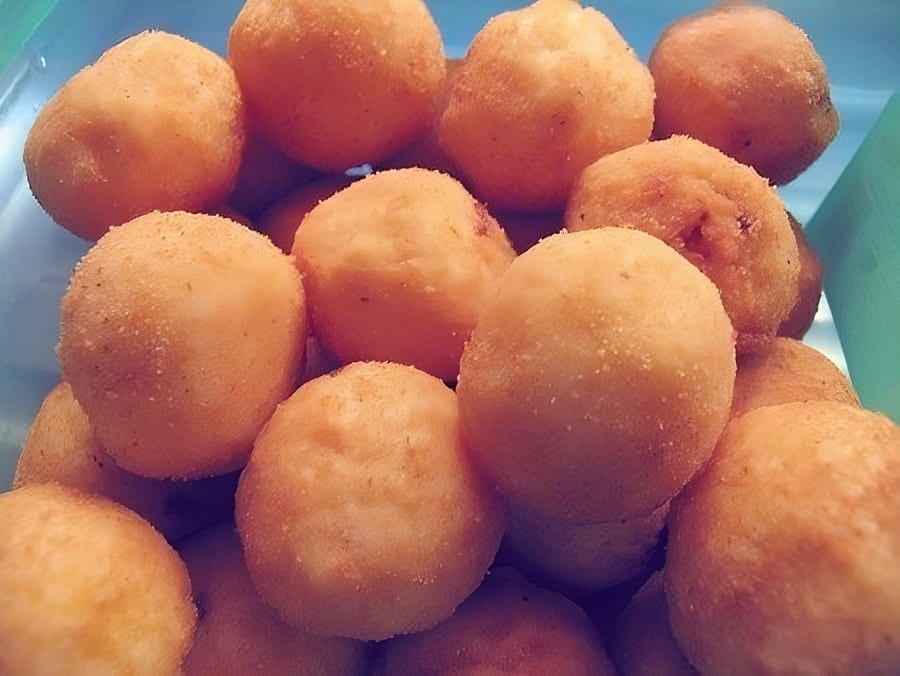 INGREDIENTS:
150g minced meat (I used pork)
2 ripe tomatoes (or 210g canned tomatoes)
100g butter (or vegetable sunflower oil)
500g rice (round grain)
3 lightly beaten eggs
Salt
Pepper
125g mozzarella, cut into small cubes
Bread crumbs for breading
Vegetable oil for frying
STEP-BY-STEP RECIPE:
Cook the washed rice as usual until done. Allow to cool. Meanwhile, in a separate saucepan, sauté the minced meat for about 5-6 minutes, then add the tomatoes (I also added a teaspoon of tomato paste) and simmer on low heat for about 30 minutes, stirring occasionally, until the liquid evaporates and the meat is cooked. Lightly salt to taste.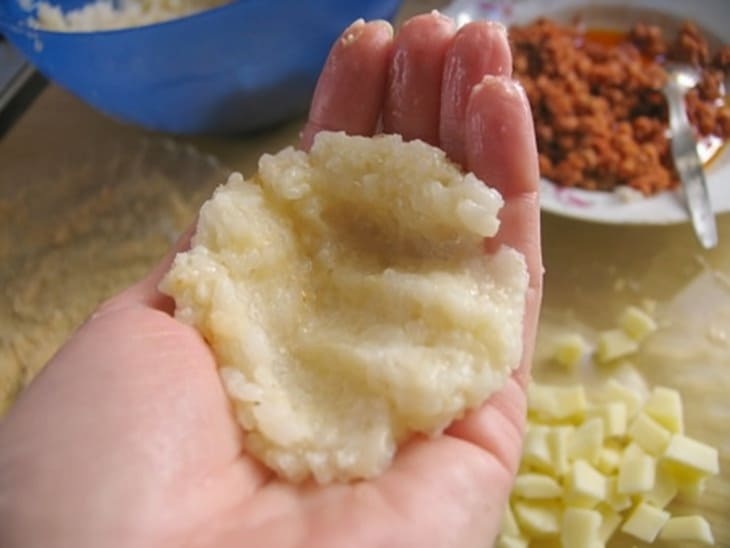 Next, transfer the cooled rice to a large bowl, add the beaten eggs and mix well to form a homogeneous mixture.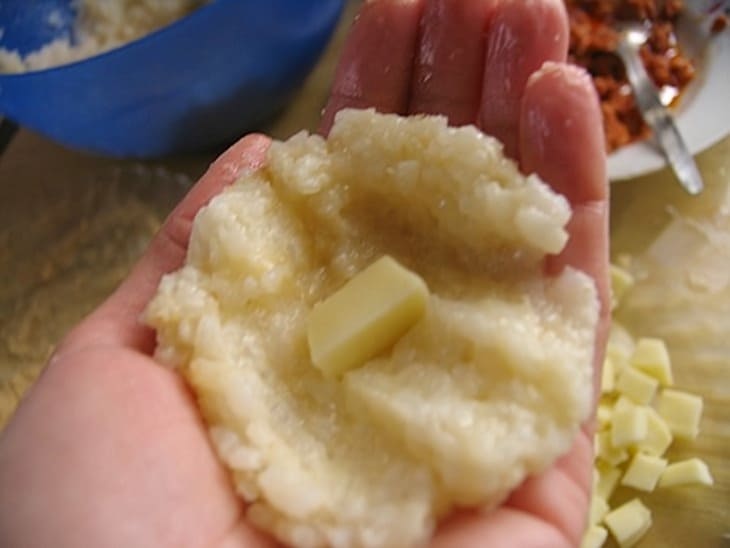 Now take a tablespoon of the rice mixture in your left hand and make an indentation in the center.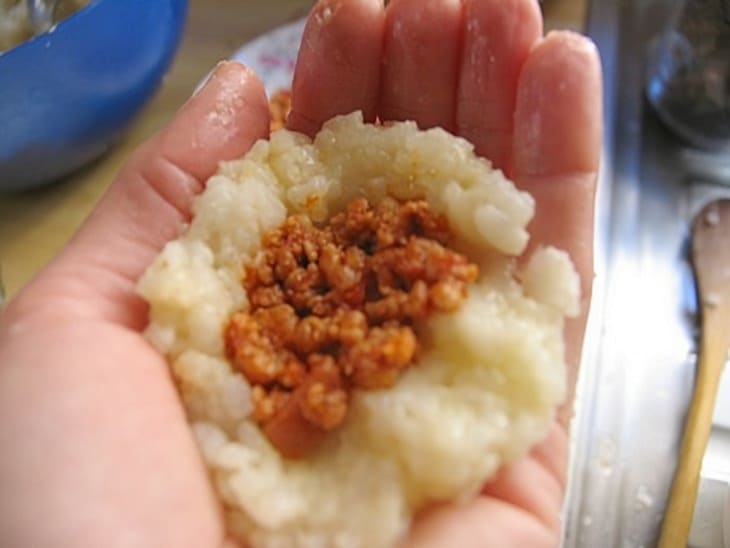 Place a cube of mozzarella and a little sautéed meat in the indentation.
Close it up, shape into a ball-croquette, and coat on all sides with bread crumbs.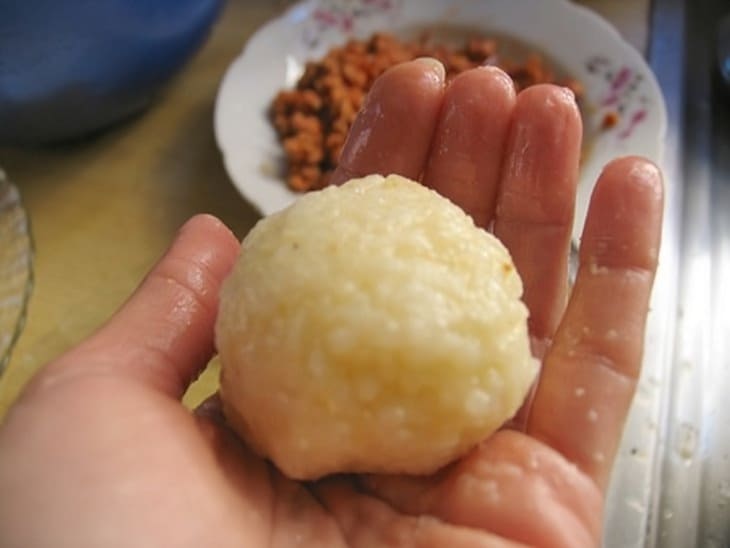 Fry in vegetable oil in a deep fryer or pan until golden brown.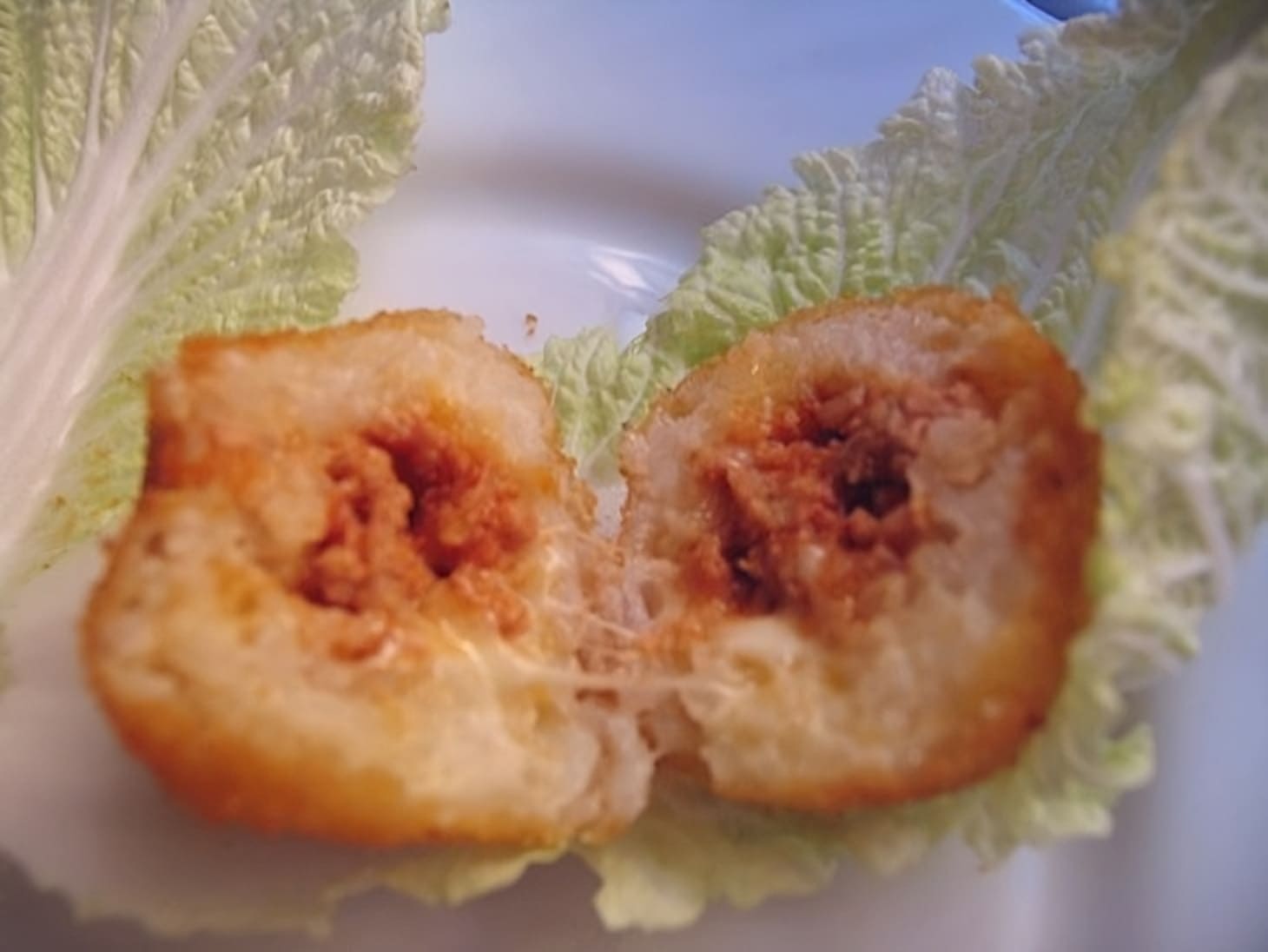 If you eat them hot, be careful! The mozzarella melts during frying and remains hot for some time, which can cause burns. Allow the croquettes to cool slightly before serving, as the melted cheese stretches appetizingly when eaten.
Enjoy your meal!