Fruit cake without baking is a pleasure to taste !!! Moreover, it looks just gorgeous !!! From one type of saliva flow. And with each new preparation of this cake, you can change the fruits and berries included in its composition. Each time, the cake will be different. Try to cook it and your guests will be delighted!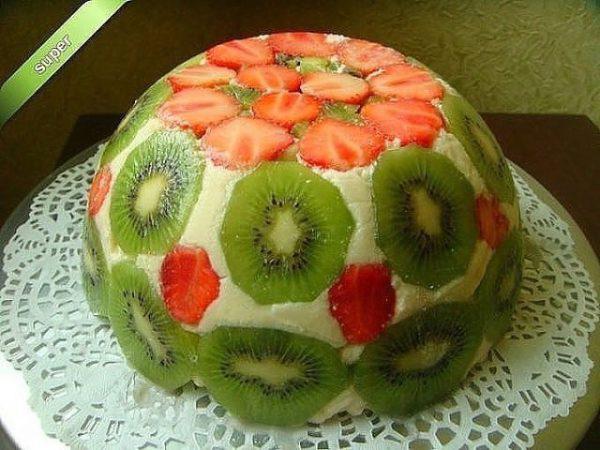 Products:
Sour cream – 500 g (or cream 35%.)
Fruits and berries – 300 gr
Ready-made biscuit (store-bought) – 200 gr (or any cookies)
Sugar – 200 gr
Gelatin – 30 gr
How to make a fruit cake without baking:
Pour gelatin with half a glass of cold water, using a small container for this. We leave gelatin to swell for about half an hour. We put the swollen gelatin in a water bath, stirring constantly, bring to a boil, but do not boil.
In a deep bowl, with a mixer, beat the sour cream with sugar. Beat until the sugar is completely dissolved. Without ceasing to beat, pour the gelatin in a thin stream and beat for about half a minute. Next, cover the bottom of a deep bowl with cling film.
We wash and peel the selected fruits and berries from the skin or seeds and cut them into small pieces.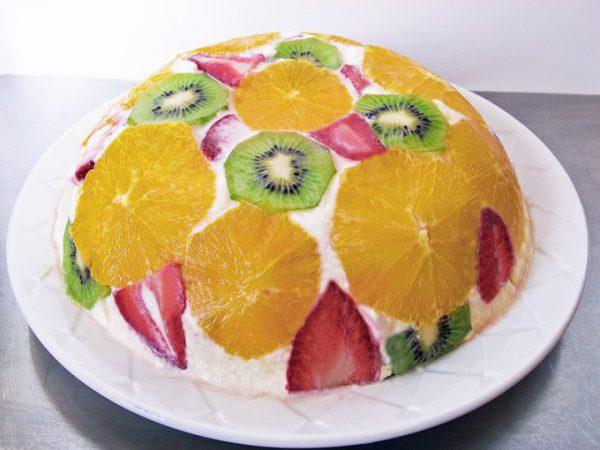 We also cut the biscuit into pieces. If you chose cookies instead of a biscuit, then you need to break it into small pieces. In general, with a biscuit, the cake is more tender.
We put fruits and berries in a deep cup and mix them with slices of biscuit. Then fill with sour cream and cover with cling film. We put in the refrigerator, until completely solidified, for about 2-3 hours.
Then we take out our cake from the refrigerator, turn it over to a beautiful dish and remove the film. Decorate with fruits and berries.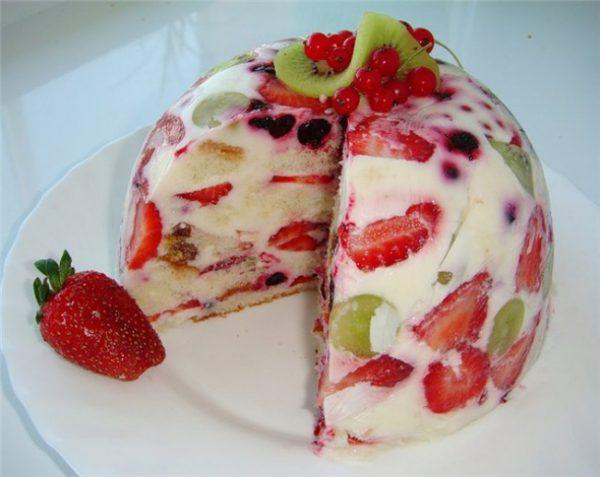 Depending on the selected berries, these are completely different cakes.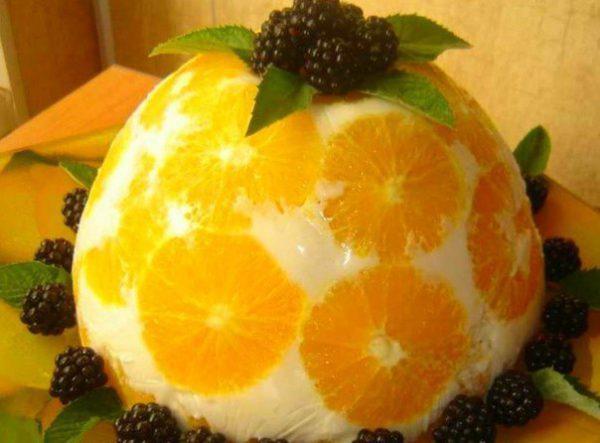 Bon Appetit!