These delicate and crumbly shortbread cookies are topped with a tangy and sweet orange cream that adds a burst of citrus flavor.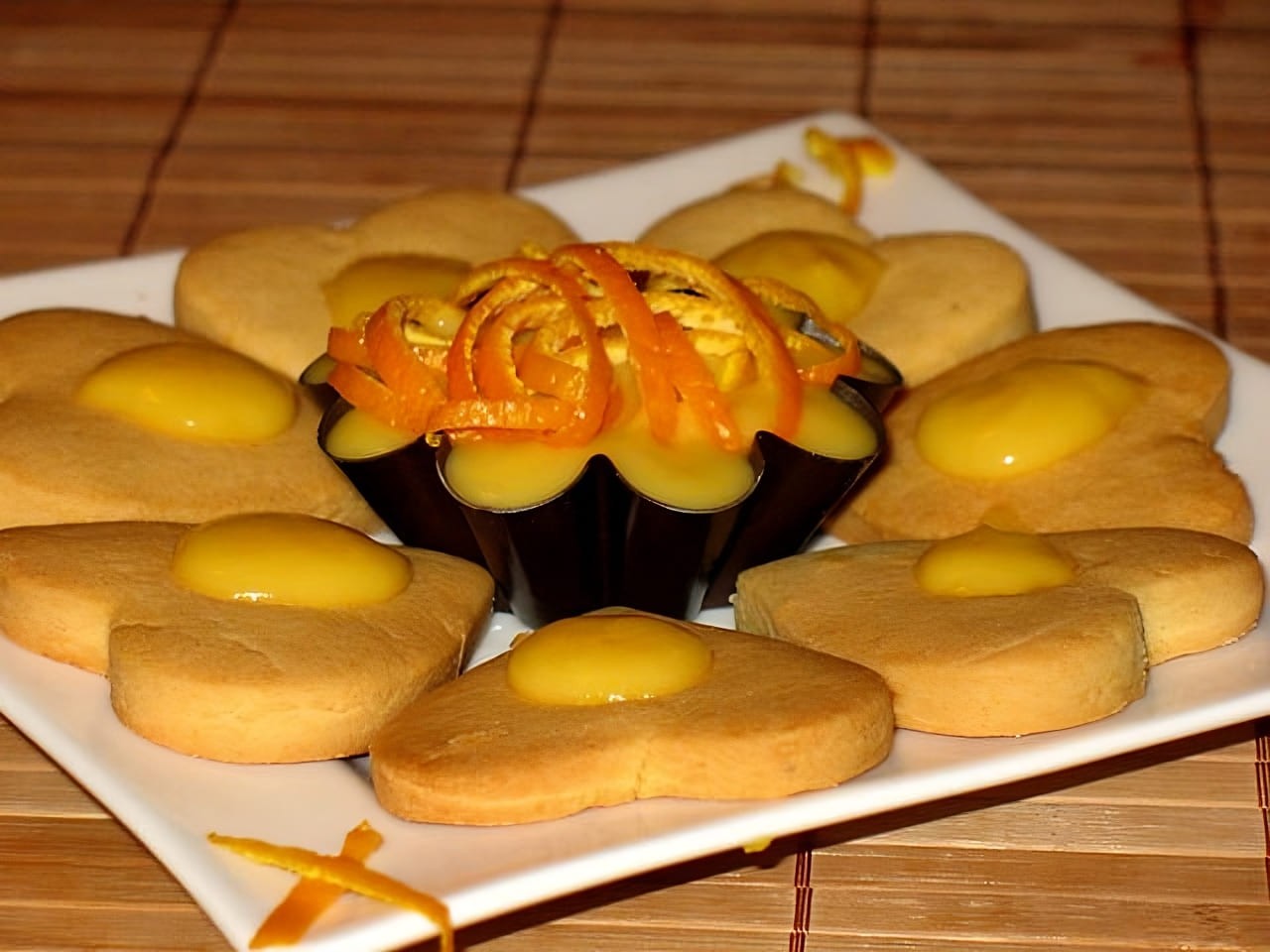 Ingredients:
200g flour
200g cold butter
100g cornstarch
100g powdered sugar
5 hard-boiled egg yolks
Pinch of salt
80g soft butter
70g sugar
70ml orange juice
3 egg yolks
1 egg
Zest of one orange (only the top orange layer)
Instructions:
Mix all the dry ingredients for the shortbread dough and pour them onto a work surface.
Add thinly sliced cold butter on top of the dry ingredients.
Sprinkle the hard-boiled egg yolks over the butter.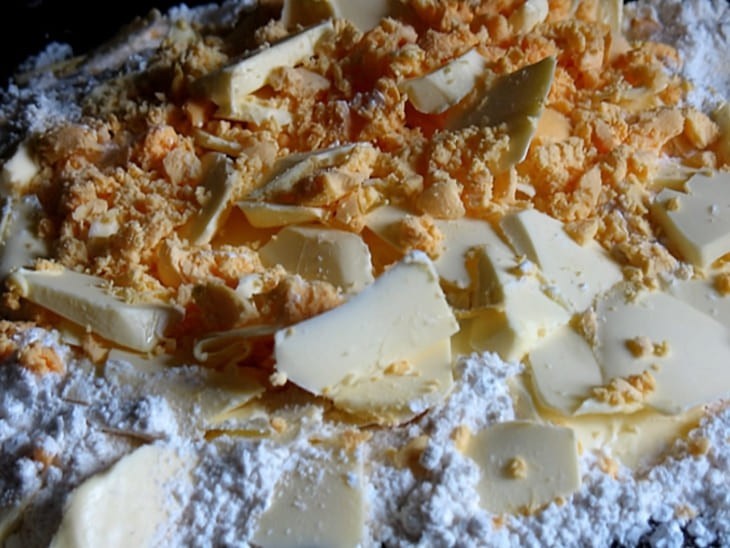 Quickly knead the ingredients together until the dough is smooth.
Wrap the dough in cling film and chill in the fridge for one hour.
In the meantime, prepare the orange cream. Mix all the ingredients for the cream in a small saucepan.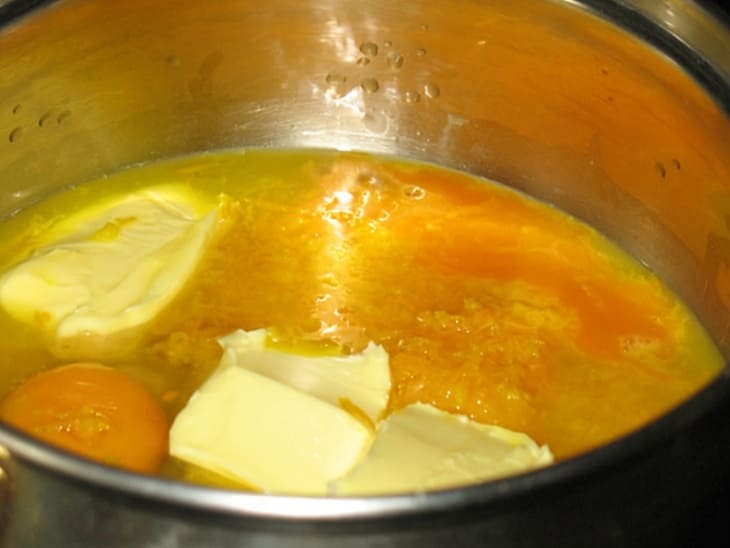 Heat the mixture on a double boiler and continuously whisk until it thickens to a creamy consistency.
Allow the cream to cool at room temperature, then chill in the fridge.
Preheat the oven to 185°C.
Roll out the dough on a floured surface until it is 7mm thick.
Use a cookie cutter to cut the dough into shapes and place the cookies on a baking sheet lined with parchment paper.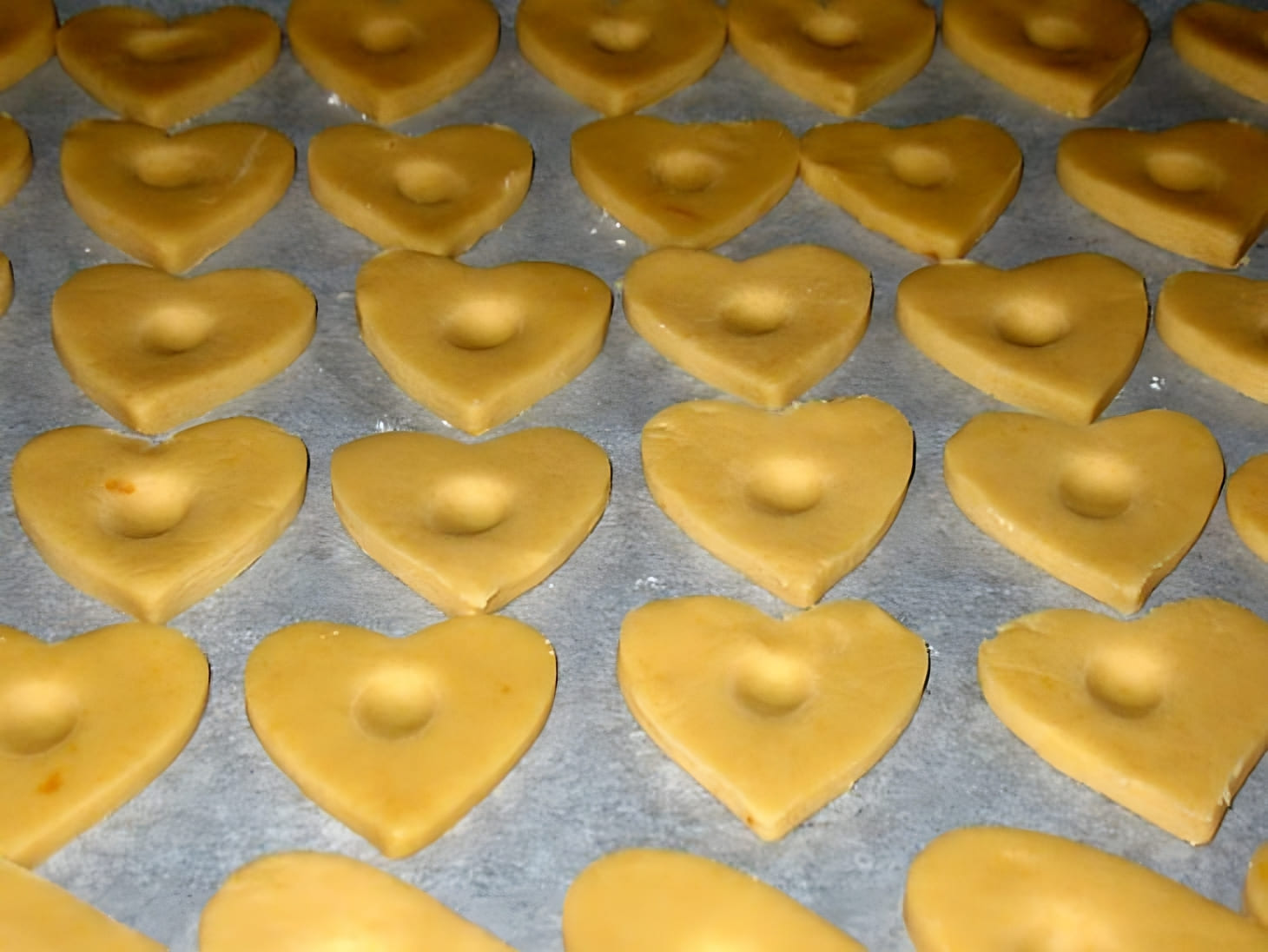 Use your finger to create a small indentation in the center of each cookie.
Bake the cookies for about 15 minutes or until golden brown.
Transfer the cookies to a serving platter or multiple plates.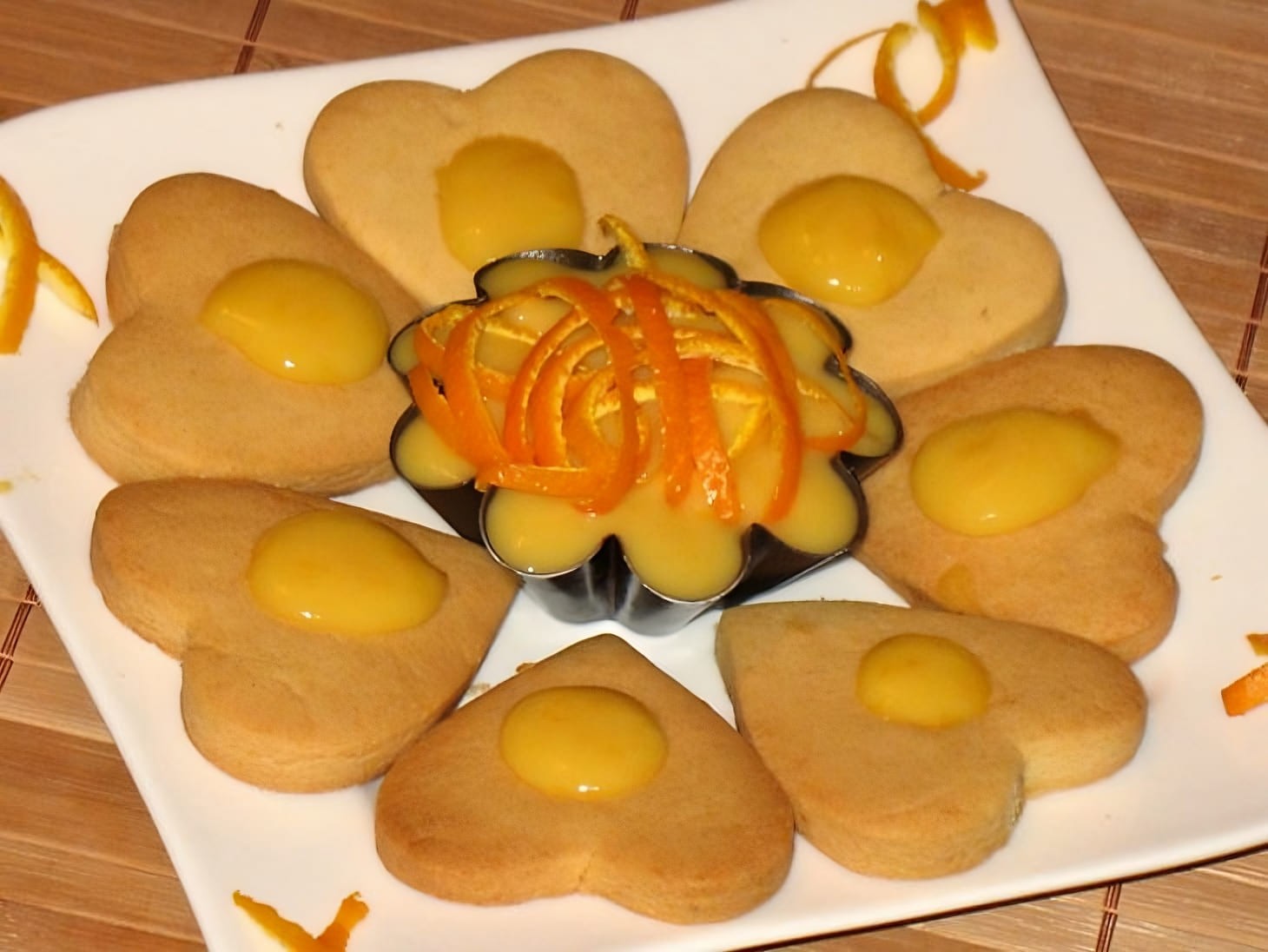 Fill a pastry bag with the orange cream and pipe a small amount into each cookie's indentation.
Serve the remaining cream in a small dish alongside the cookies. Enjoy!