Unexpected guests, especially your husband's relatives, have a way of showing up at the most unexpected times. Any homemaker knows the challenge of selecting a dish that not only can be whipped up from readily available ingredients, but it also needs to be flavorful, incredibly aromatic, and of course, unique—a dish with a touch of sophistication.
Today, our editorial team is sharing a magnificent recipe borrowed from Spanish cuisine. Brace yourself, because your loved ones will ask you to prepare this dish over and over again, and your guests will be eager to pry the cooking secret from you.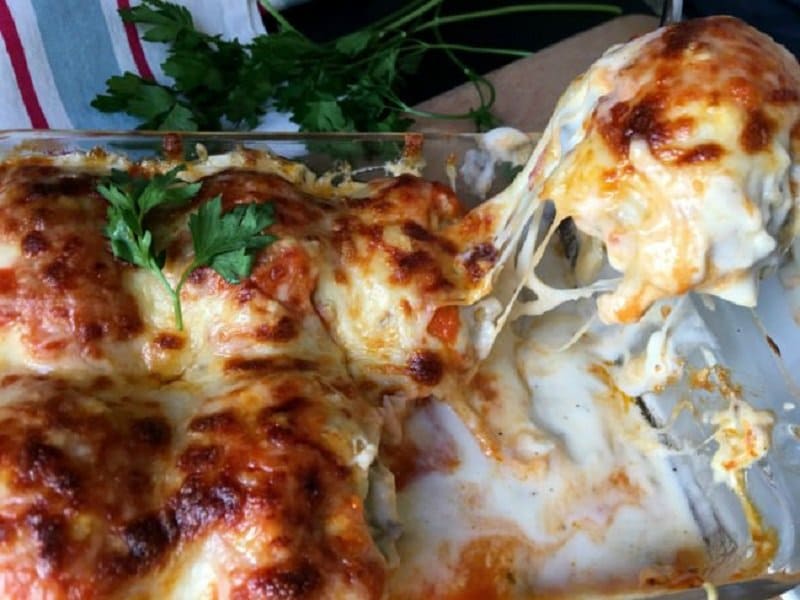 Baked Meat Casserole
Ingredients:
5 chicken eggs
250 g of pork and beef mince (8.8 oz)
1 small onion
150 ml of white wine (5.1 fl)
4 tbsp of tomato sauce
hard cheese
salt and pepper
olive or sunflower oil
Ingredients for Bechamel Sauce:
1/2 liter of milk (2 cups)
2 tbsp of flour
15 g of butter (0.5 oz)
olive oil
salt, pepper, and nutmeg
Instructions:
Place a skillet over medium heat with olive or sunflower oil. Add the mince and break up any lumps.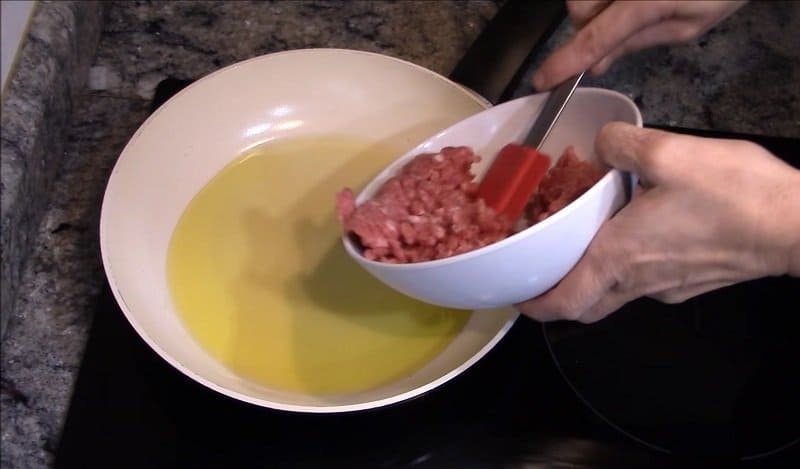 While the meat is browning, chop the onion and add it to the mince.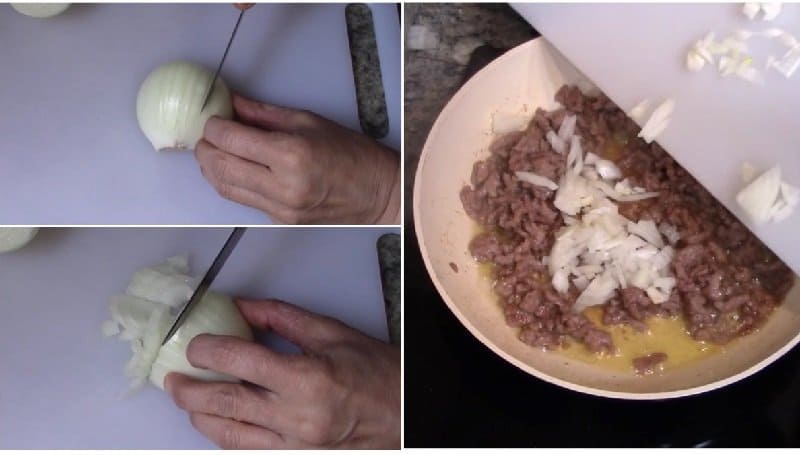 When the onion takes on a golden hue, it's time to pour in the white wine. Reduce the heat and continue simmering the mince, stirring occasionally.
Boil the eggs until hard-boiled, then peel and halve them. Remove the yolks.
Now, let's work on the sauce. Set a pot on low heat, add a bit of olive oil to melt the butter. Incorporate the flour and mix thoroughly. Gradually add milk while stirring continuously. Add spices and keep stirring until you achieve a moderately thick sour cream-like consistency.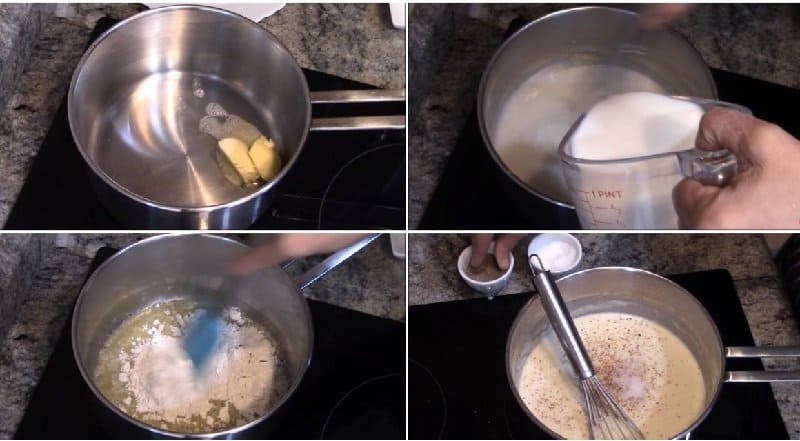 Transfer the prepared mince to a bowl and add the yolks. Pour in a ladle of the sauce.
Mix everything well. Generously stuff the egg whites with the resulting filling and place them in a baking dish.
Pour the remaining bechamel sauce over the eggs.
Top with tomato sauce and sprinkle with grated cheese. Naturally, the more cheese, the juicier.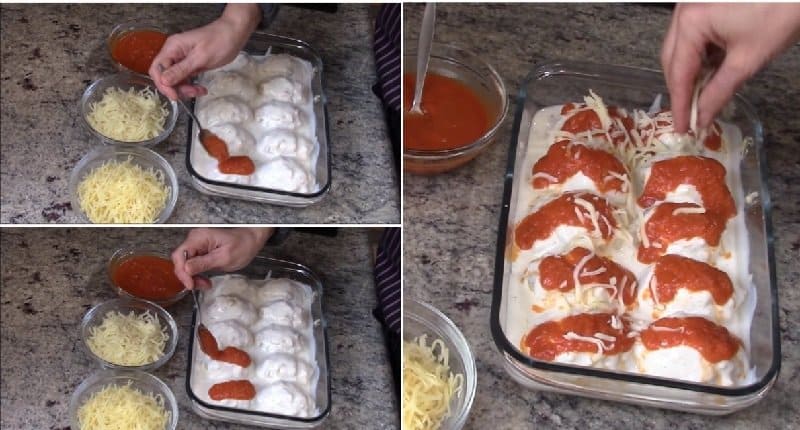 Preheat the oven to 180 degrees Celsius (356°F) and bake for 10 minutes.
Can you already smell that aroma? Bon appétit!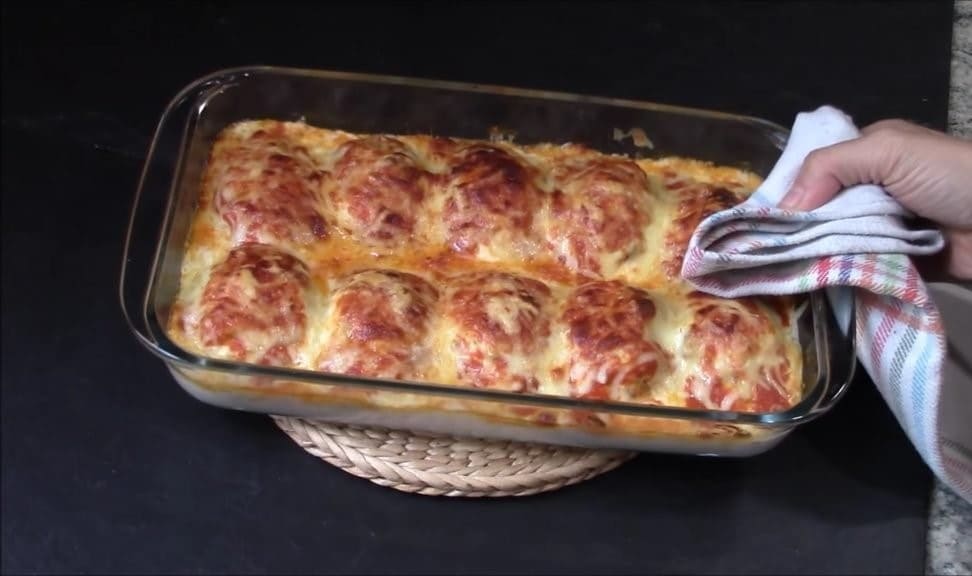 This dish turns out incredibly flavorful and juicy. Of course, you can opt for store-bought sauce instead of making it yourself. Additionally, you can vary the sauce each time, giving the casserole a new flavor profile. In short, this recipe is an excellent canvas for your culinary experiments.