This is an incredibly easy recipe for a salad made with cheese, ham, and quail eggs. It's not only delicious but also visually stunning.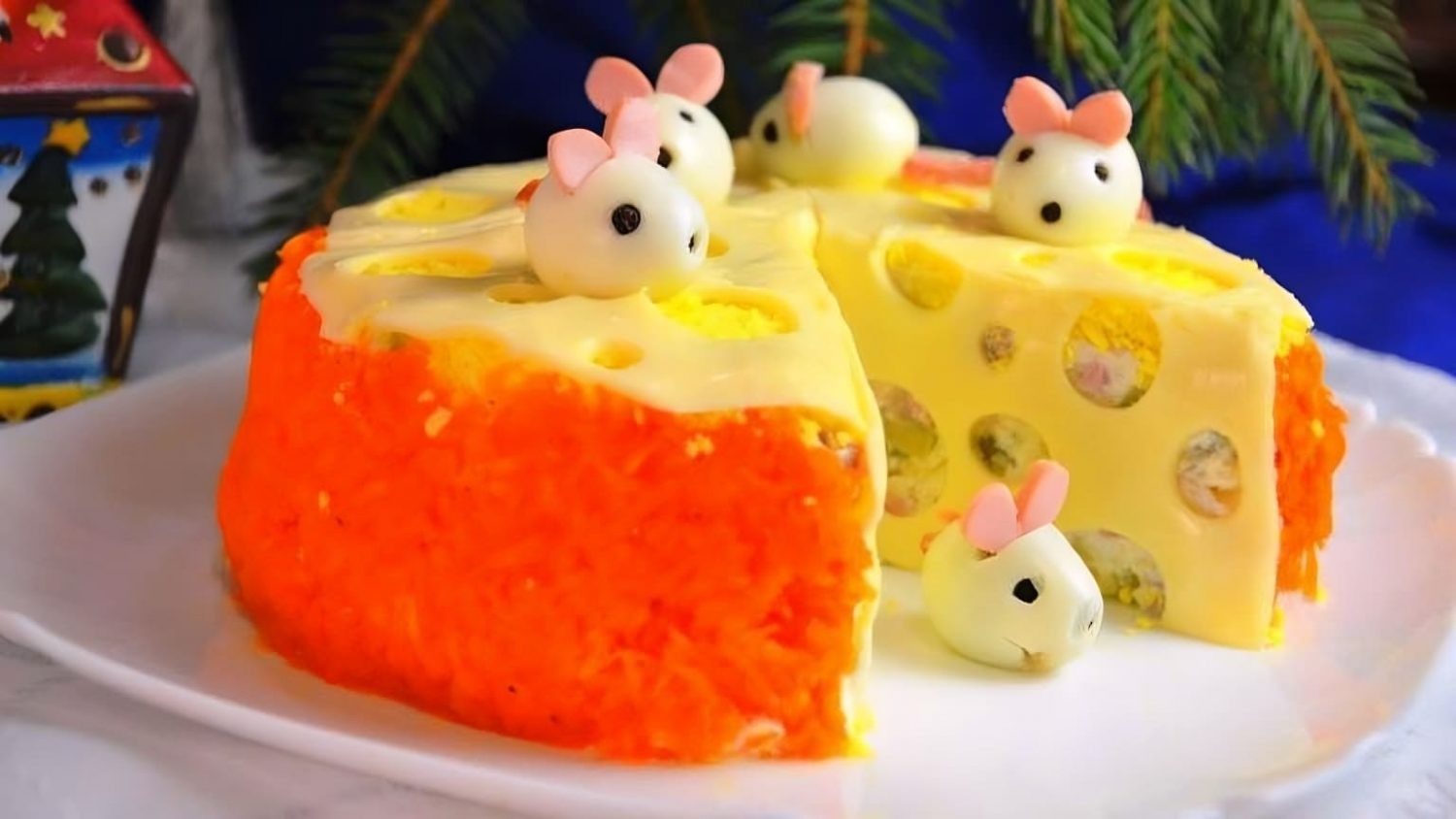 Ingredients:
7 ounces (200g) ham
3 eggs
2.5 ounces (70g) cheese
3-4 pickled cucumbers
6 quail eggs
4 boiled carrots
1 onion
3 boiled potatoes
2 tablespoons mayonnaise
5 slices of Holland cheese
Salt and pepper to taste
Instructions:
Dice the ham and cucumbers into small cubes. Finely chop the onion.
Cube the boiled potatoes. Mix everything together.
Separate the egg yolks from the egg whites. Grate the egg whites using a fine grater.
Grate the cheese using a medium grater.
Mix the cheese and egg whites with the rest of the ingredients. Add salt, pepper, and dress with mayonnaise.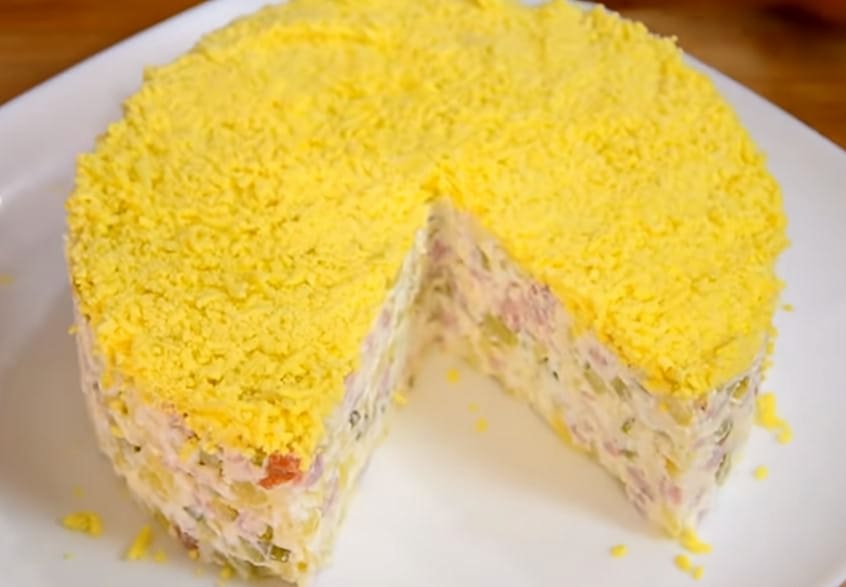 Place the salad in a removable salad bowl or a ring mold.
To decorate the salad, use quail eggs as mice. Create ears from ham, use black peppercorns for eyes and nose, and make a tail from ham as well.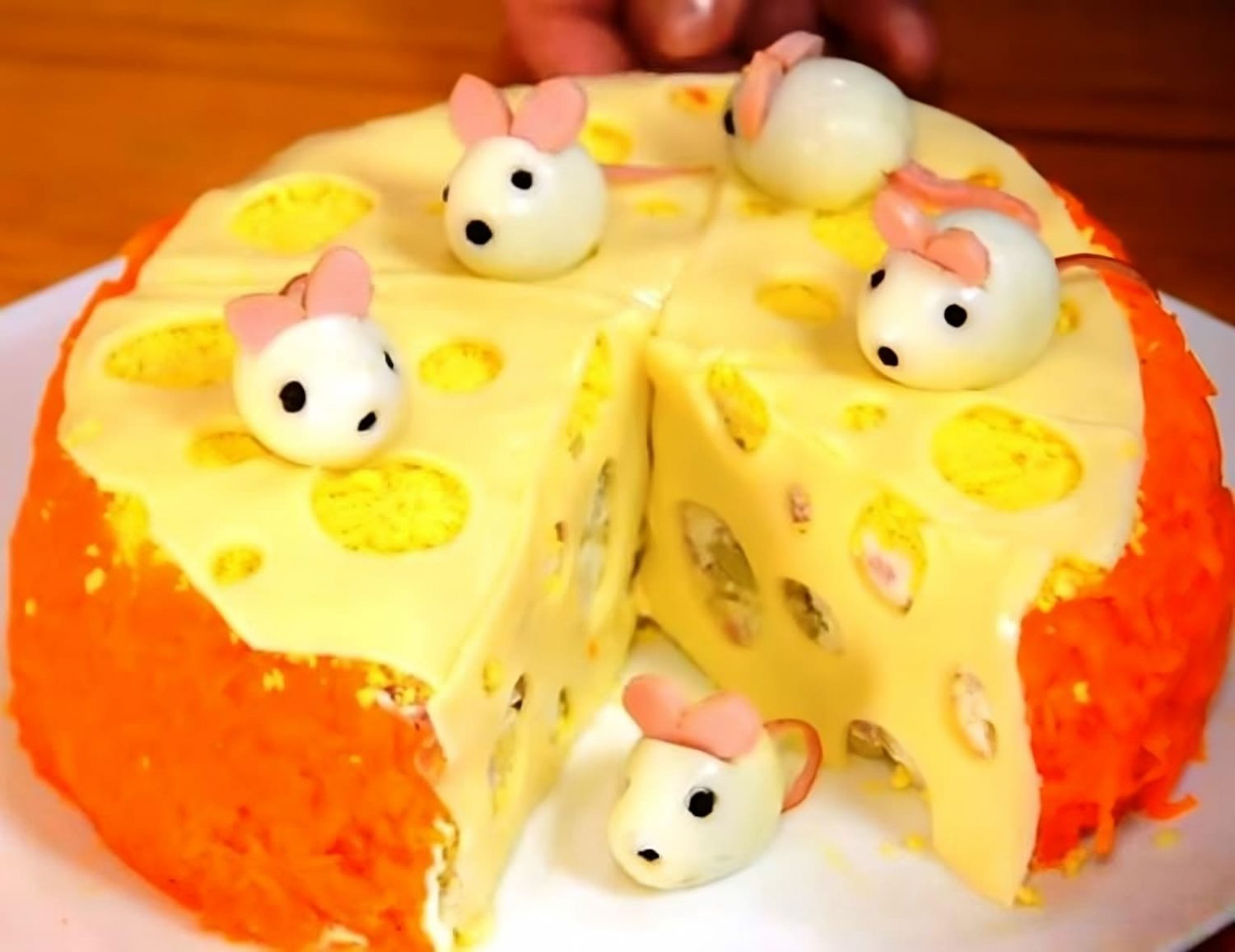 Sprinkle the grated egg yolks on top of the salad.
Refrigerate for 2 hours to allow the flavors to meld.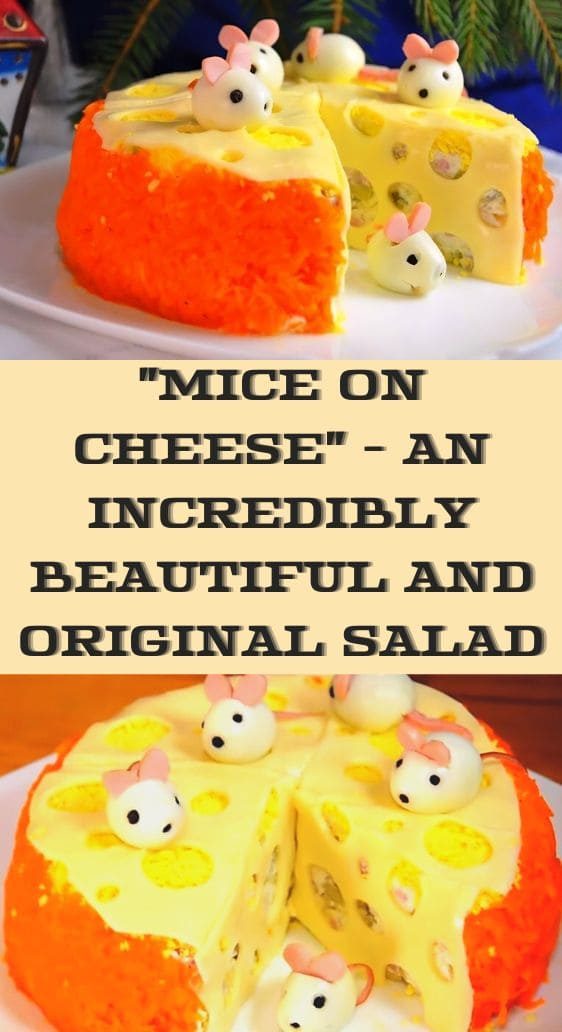 Enjoy this charming and delicious salad that will delight both children and adults alike! The combination of flavors and the creative mouse-shaped presentation make it a unique and impressive dish for any occasion.