This is one of the vegetable pies traditional in Italy, especially in the south. Its filling resembles Neapolitan pudding, which is made with potatoes, mozzarella cheese, prosciutto, and Parmesan cheese.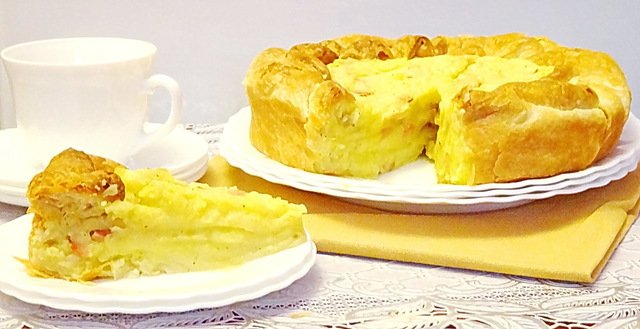 INGREDIENTS
400g of puff pastry (defrost)
1 kg peeled potatoes
60g of butter
50 ml of extra virgen olive oil
90 gr. pancetta or bacon
1 large egg + 1 large egg yolk
50 gr. parmesan cheese
salt and freshly ground black pepper
Pancetta is a product of pork, meat cut from the belly of a pig. Its color varies from pinkish-white to dark red in leaner variations. Flat or round, it is usually used to add flavor and aroma to risotto pasta sauces and many other dishes. Pancetta can be substituted for bacon, it is similar, although smoked, unlike fresh pancetta.
Instructions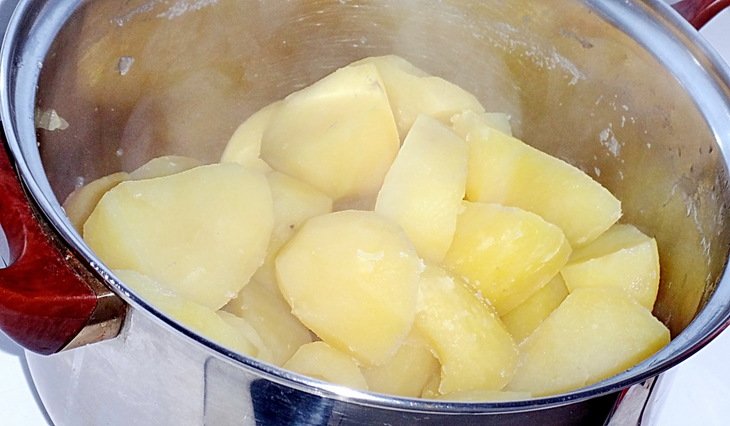 Peel potatoes, rinse, boil until tender in unsalted water, mash them hot.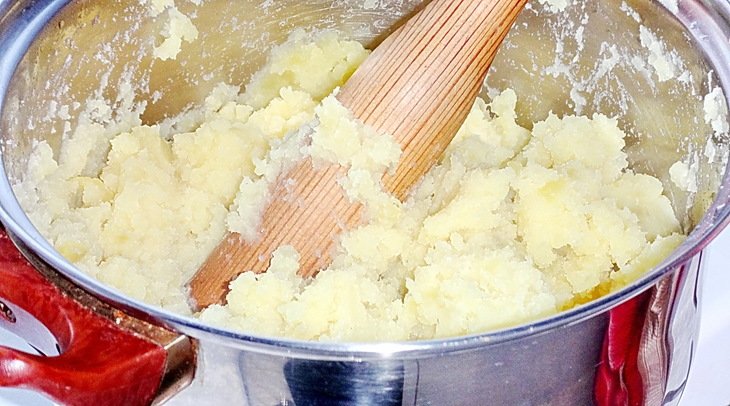 Cut the pancetta or bacon into small cubes and fry quickly in the heated olive oil. At the end, add the butter to melt.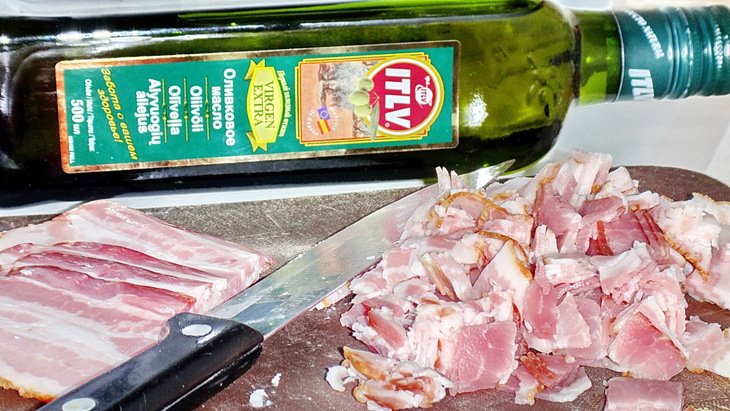 Grate the Parmesan.
Preheat the oven to 170*C.
Grease a 25 cm round baking dish or pan with butter (I'd rather have a multi-sided baking dish!). Put baking paper on the bottom and grease it with butter.
Roll out the puff pastry (defrost in advance!), preferably to one side. Cut out a circle from the dough, large enough to cover the bottom and sides of the mold and extend beyond the edges to encircle the filling. Transfer the dough circle to the mold.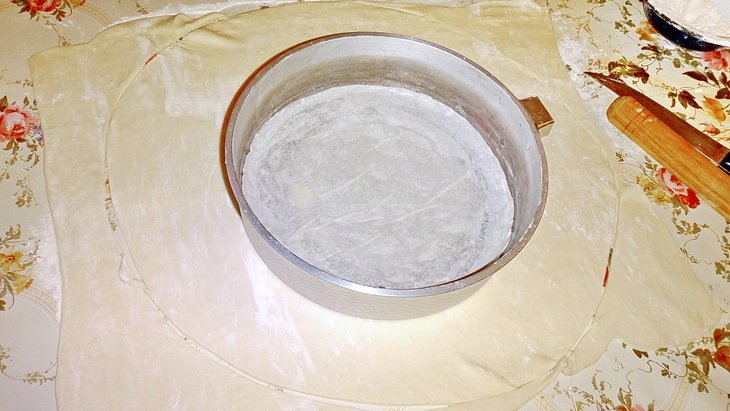 Mix in a large bowl mashed potatoes, pancetta (bacon) and butter, egg and egg yolk, grated Parmesan. Salt and pepper the filling to taste.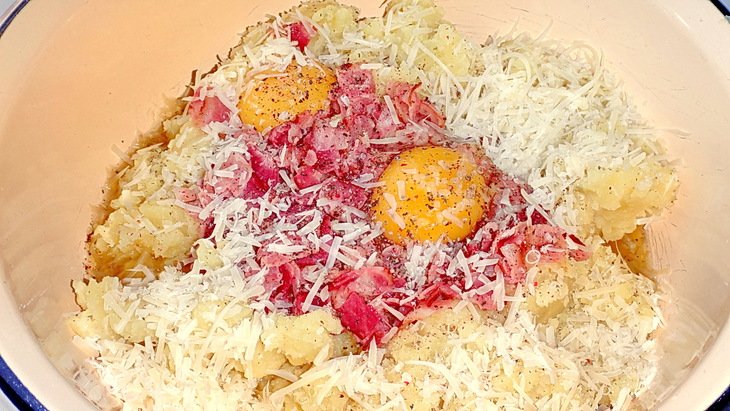 Spoon the filling into the prepared mold. Wrap the projecting edges of the dough over the filling.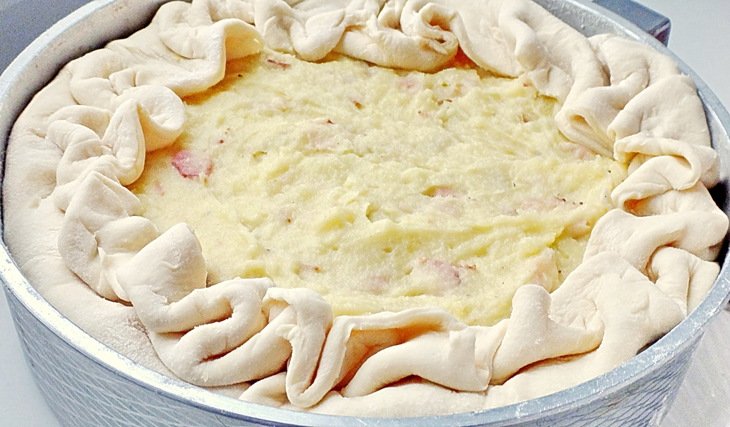 Bake for 40-45 minutes until golden (use your oven as a guide, mine baked for 40 minutes).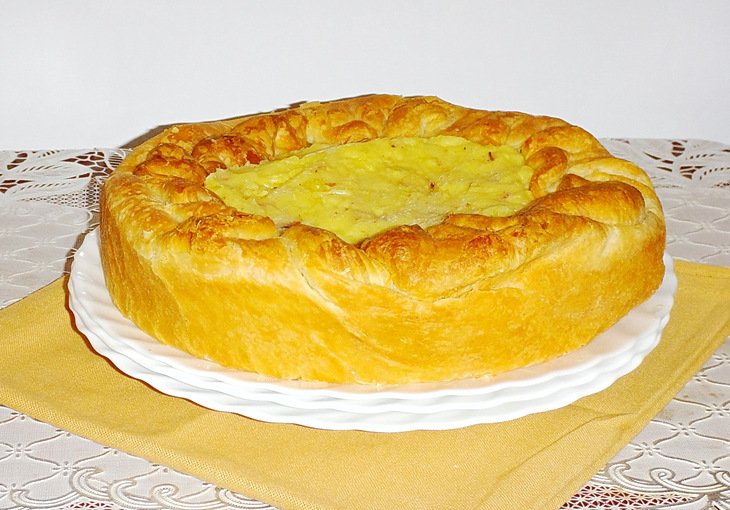 Serve the pie hot or warm.