Let's gather a summer berry assortment and prepare these aromatic cupcakes. The colorful mix of berries will make the baked goods vibrant and beautiful.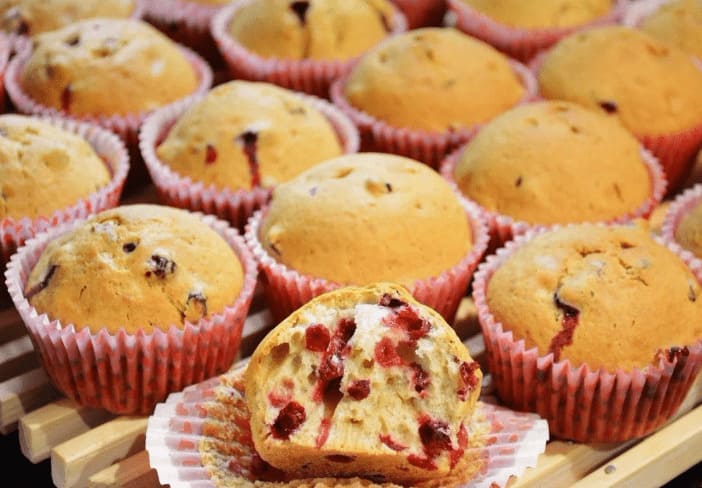 Brew some tea with blackcurrant leaves and indulge in the scent of summer… These currant cupcakes are a perfect complement to tea time.
Ingredients:
Kefir – 150 ml (2/3 cup)
Butter (or margarine) – 125 g (1/2 cup)
Eggs – 2
Sugar – 200 g (1 cup)
Baking soda – 1/2 teaspoon
Flour – 1.5 cups (250 ml cup)
Red, black, or white currants – 200 g (1 cup)
How to Make Kefir Cupcakes with Currants:
Let's start making our kefir cupcakes by preparing the butter (or margarine): soften it at room temperature or melt it in the microwave. Add eggs, sugar, and kefir to the butter, and mix well.
Add baking soda and gradually incorporate flour in small portions.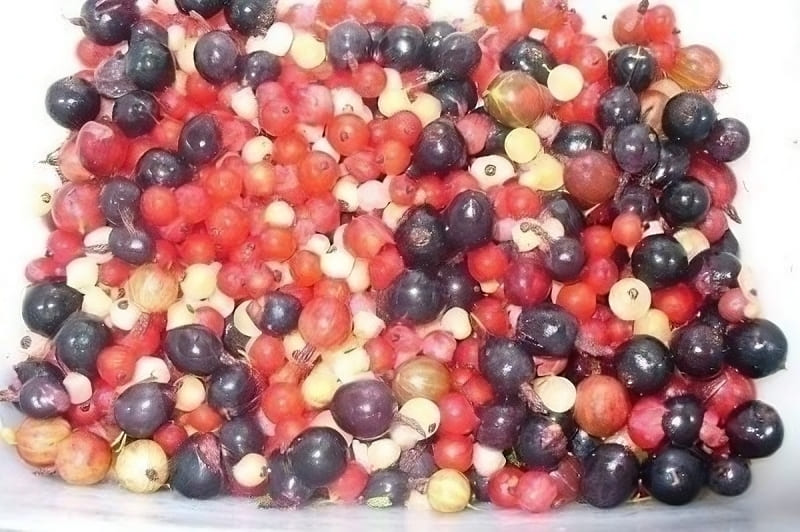 Sort and wash the currants, lightly pat them dry, and add them to the cupcake batter.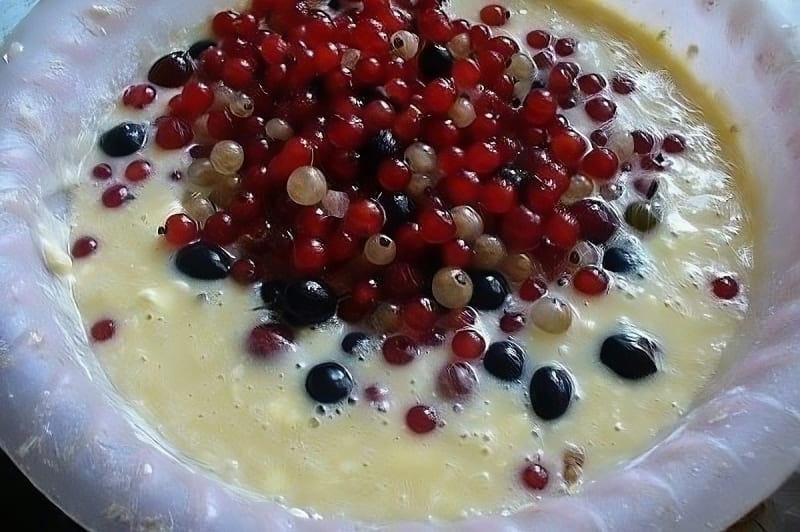 Stir with a spoon or silicone spatula to distribute the currants evenly.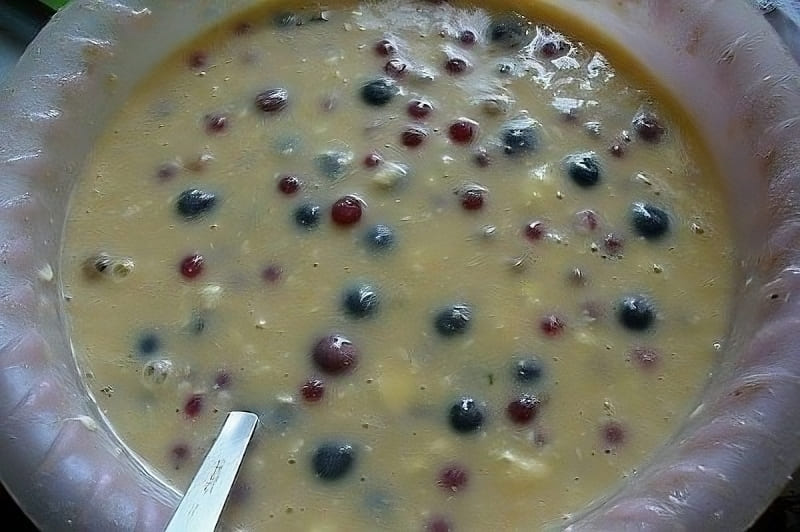 Fill small cupcake molds with the batter. It's better not to fill them all the way to the top, as the kefir cupcakes will rise nicely during baking.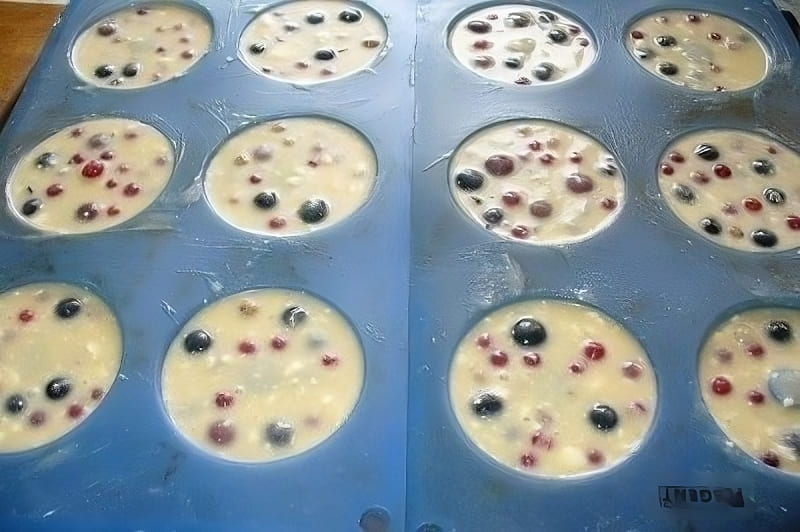 Bake the cupcakes at a temperature of 170-180 degrees Celsius (340-350 degrees Fahrenheit) for approximately 30 minutes. Check the doneness of the kefir cupcakes with a wooden skewer or toothpick.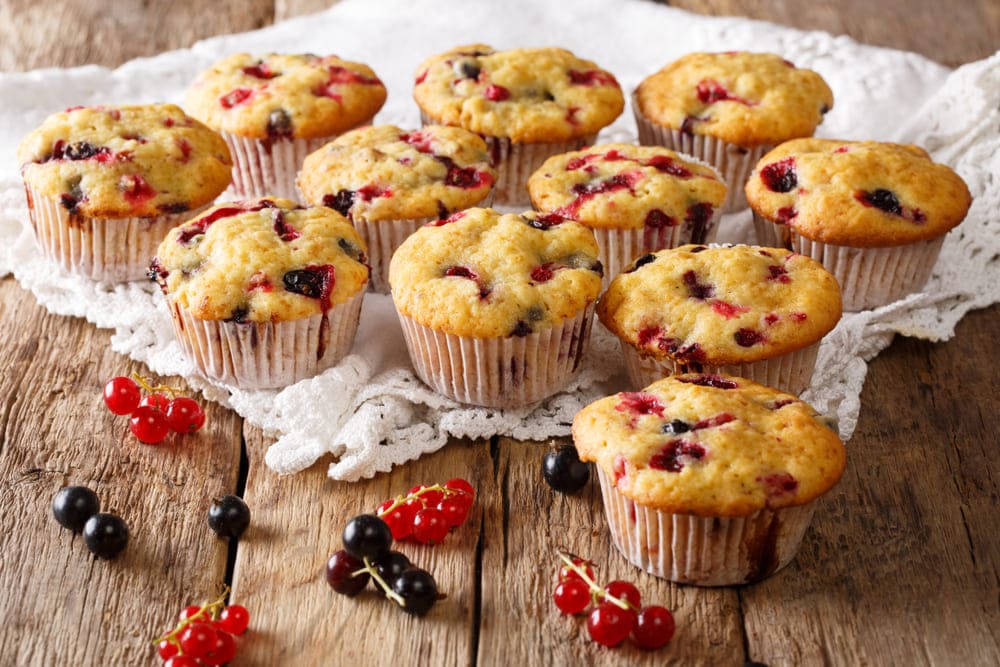 Remove them from the oven, let them cool slightly for about 10 minutes, and then remove them from the molds.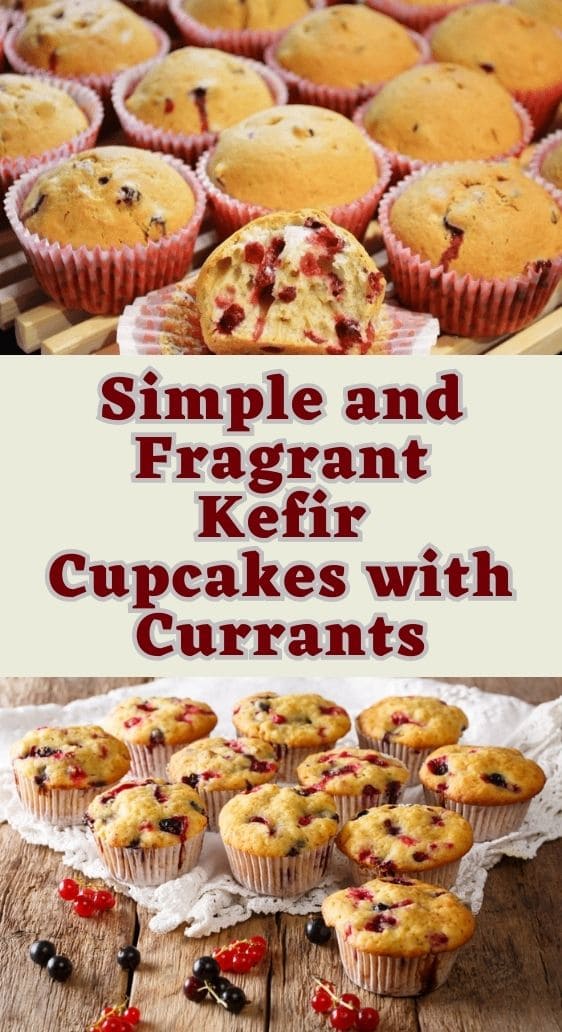 Enjoy your homemade kefir cupcakes with currants!