Baked Brown Butter Honey Glazed Salmon is a delicious sweet and sour dinner that's ready in less than 30 minutes! The simple ingredients make this dish a no-fuss meal that will be enjoyed by everyone. Make it a brown butter themed meal and serve it with a side of browned butter brussels sprouts!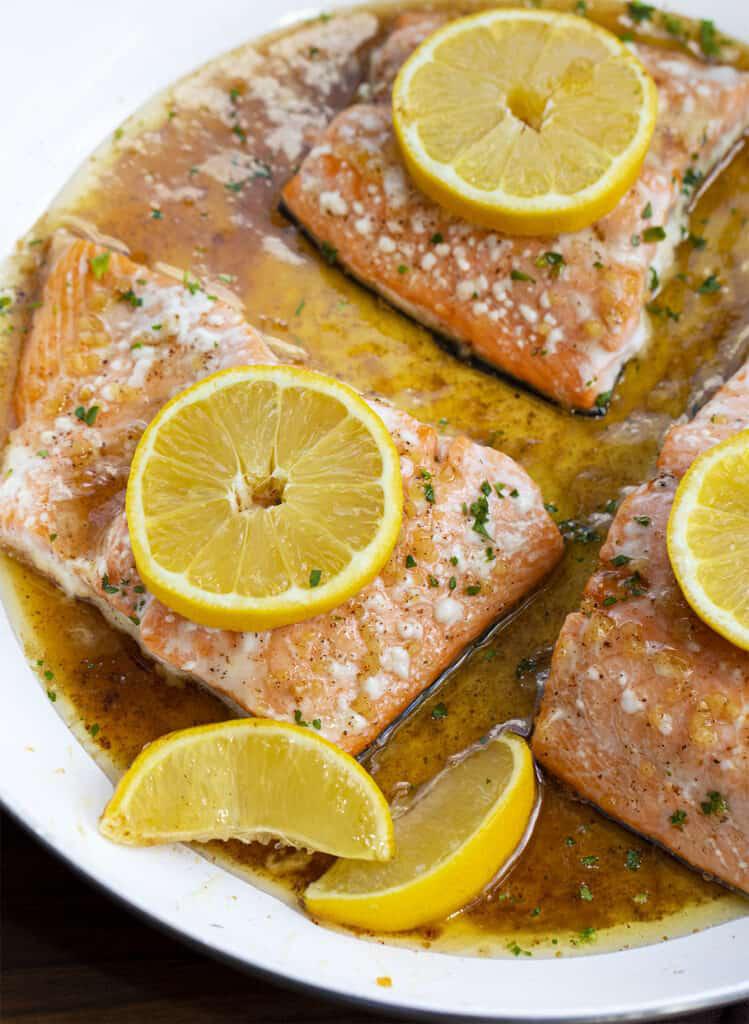 HONEY GLAZED SALMON
This is one of those dishes that absolutely melts in your mouth. Baked to perfection, you can't go wrong with this perfect recipe! This honey glazed salmon recipe is so easy and comes together so quickly, it's sure to be an instant favorite in your house!
Now about the baking time. It really depends on the size of your salmon fillets. 10-15 minutes is usually a safe bet on baking time. Still not sure if your salmon is done? You can check the doneness with a fork. The salmon is done when it flakes easily or the internal temperature of the thickest part reaches 145°F.
When baking salmon, be sure to bake it skin-side down to protect the more delicate part of the salmon from overcooking. Plus, it's easier to remove the skin from the salmon after the fillet has been cooked.
The browned butter adds something magical to this recipe. It just takes a couple of minutes to do and creates the most amazing subtle "nutty" flavor to the salmon.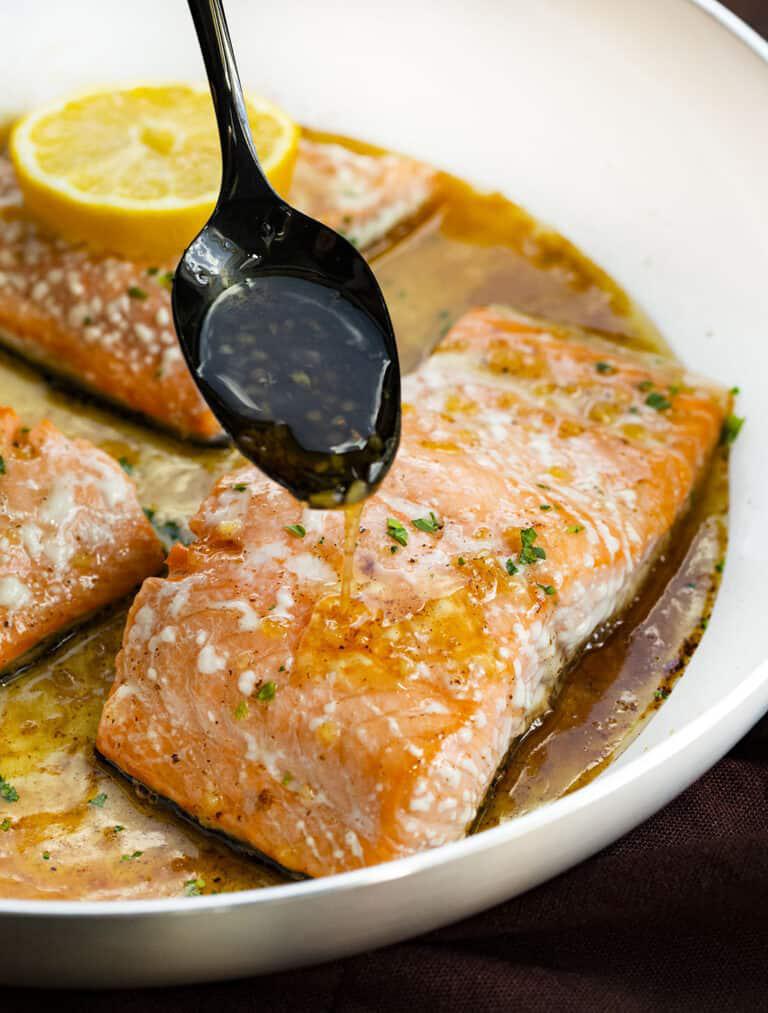 HOW TO MAKE BROWNED BUTTER HONEY GLAZED SALMON
Browned butter sounds fancy and complicated but it is not. The process of browning butter includes slowly heating butter in a saucepan until it starts to bubble. You then whisk vigorously until the bubbles create a foam and eventually turn golden brown. Pro tip: once the butter turns golden brown, make sure to pull it from the heat. Burning happens relatively quickly once you get to that point.
To make browned butter salmon, you will make the browned butter and then add in the honey lemon and garlic. You will reserve half at this point because you will need it later. Add in your salmon filets and sizzle for 6 whopping minutes. That's it! Serve it up with a little extra sauce!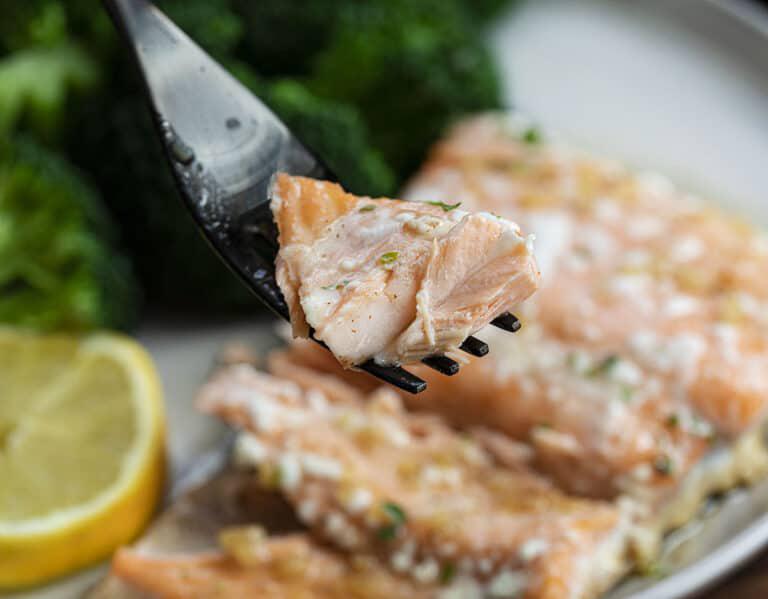 Ingredients
4 tablespoons unsalted butter
4 tablespoons honey
1 tablespoon fresh lemon juice
2 cloves garlic, minced
4 salmon fillets, 5-6 ounces each
salt, to taste
lemon wedges, for garnish
parsley, for garnish
Instructions
Pre-heat oven to 400°F.
In an oven-proof skillet (stainless steel or light-colored bottom), melt the butter over medium heat. Once the butter foams, swirl until the foam dissipates. Continue swirling until golden-brown bits form at the bottom.
Lower the heat to medium-low and stir in the honey, lemon juice, and garlic. Pour half of the sauce into a small bowl and set aside.
Add the salmon fillets to the skillet, skin side down, and transfer to the oven to bake for about 10 minutes, or until the internal temperature of the salmon reaches 145°F. (Baking times will vary depending on the size of your fillets.)
Serve the salmon warm with the reserved sauce and sprinkle with salt, to taste. Garnish with lemon wedges and parsley.