Looking for a flavorful and delicious meatball recipe? Try this unique stuffed meatball with peppers and cheese. It's easy to make and takes about 20 minutes to prepare.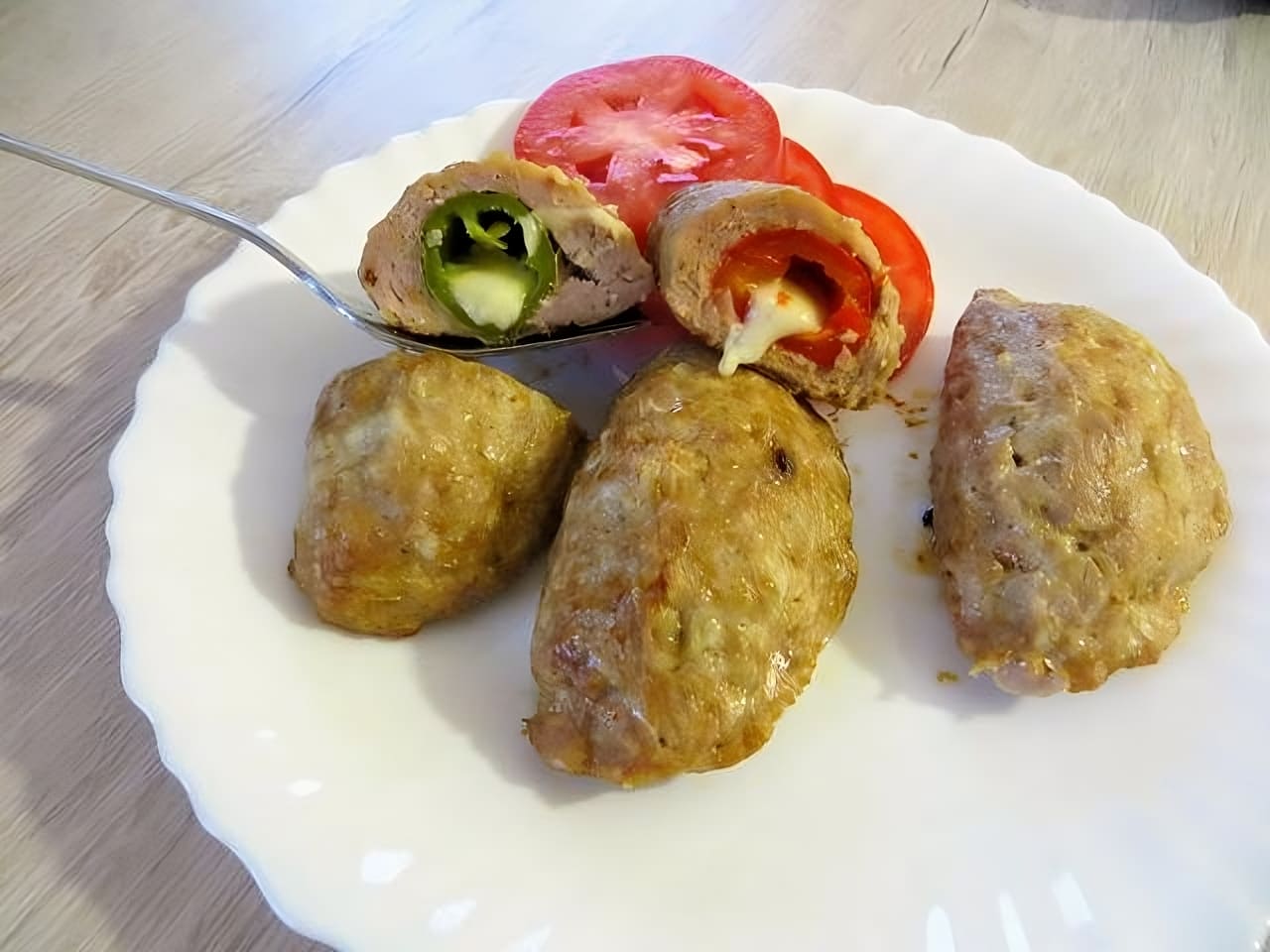 INGREDIENTS
1.1 lb (500 g) ground meat (mix of your choice)
1 onion
Salt
3 tbsp breadcrumbs
1 tsp meat seasoning
2 sweet peppers
4-5 hot peppers
3.5 oz (100 g) cheese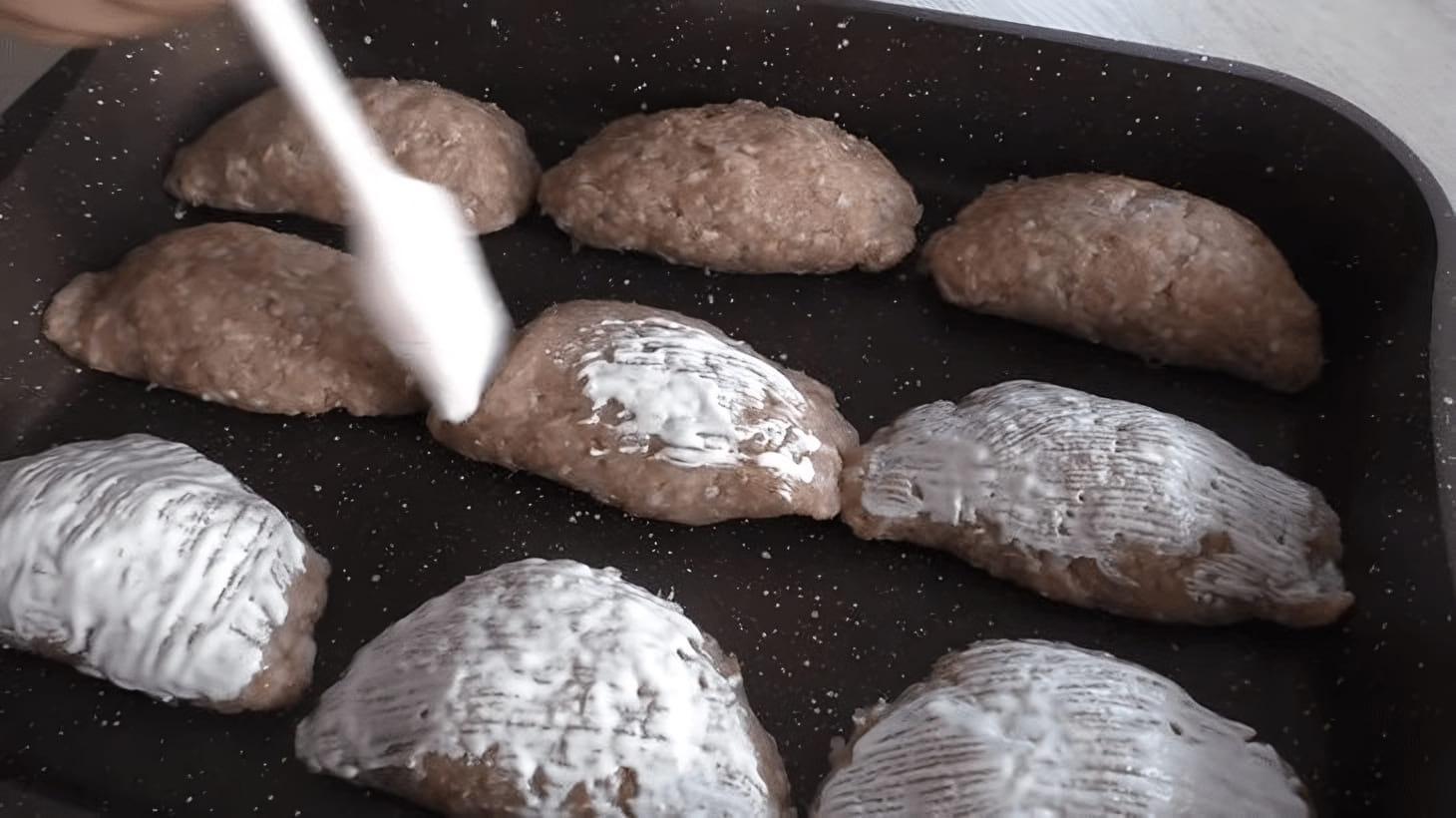 INSTRUCTIONS
In a large bowl, mix together ground meat, chopped onion, salt, breadcrumbs, and meat seasoning. Let it marinate for 15 minutes.
While the meat marinates, preheat the oven to 400°F (200°C). Roast the sweet peppers in the oven for about 20 minutes.
Once the sweet peppers are done, cover them with foil for a few minutes, then remove the skin.
Divide the meat mixture into nine meatballs, each weighing around 3 oz (85 g).
Flatten each meatball into a patty and place a slice of cheese wrapped in a piece of sweet pepper in the center. Use plastic wrap to shape the meat around the filling.
Stuff the hot peppers with another slice of cheese and wrap them with the meat mixture.
Preheat the oven to 400°F (200°C). Place the meatballs on a baking sheet and bake for 35-40 minutes until browned and cooked through.
Serve with your favorite side dish or vegetables. Enjoy!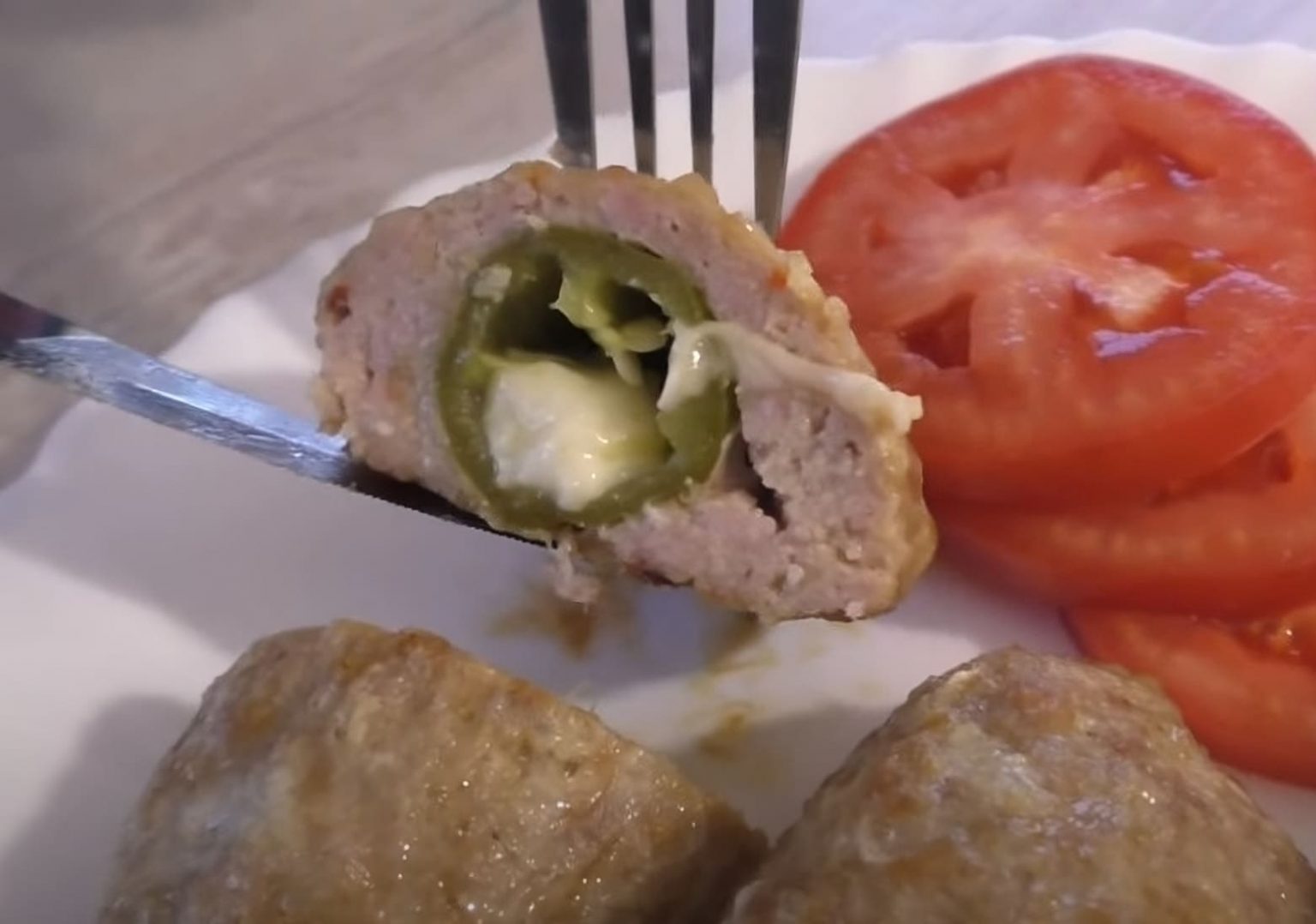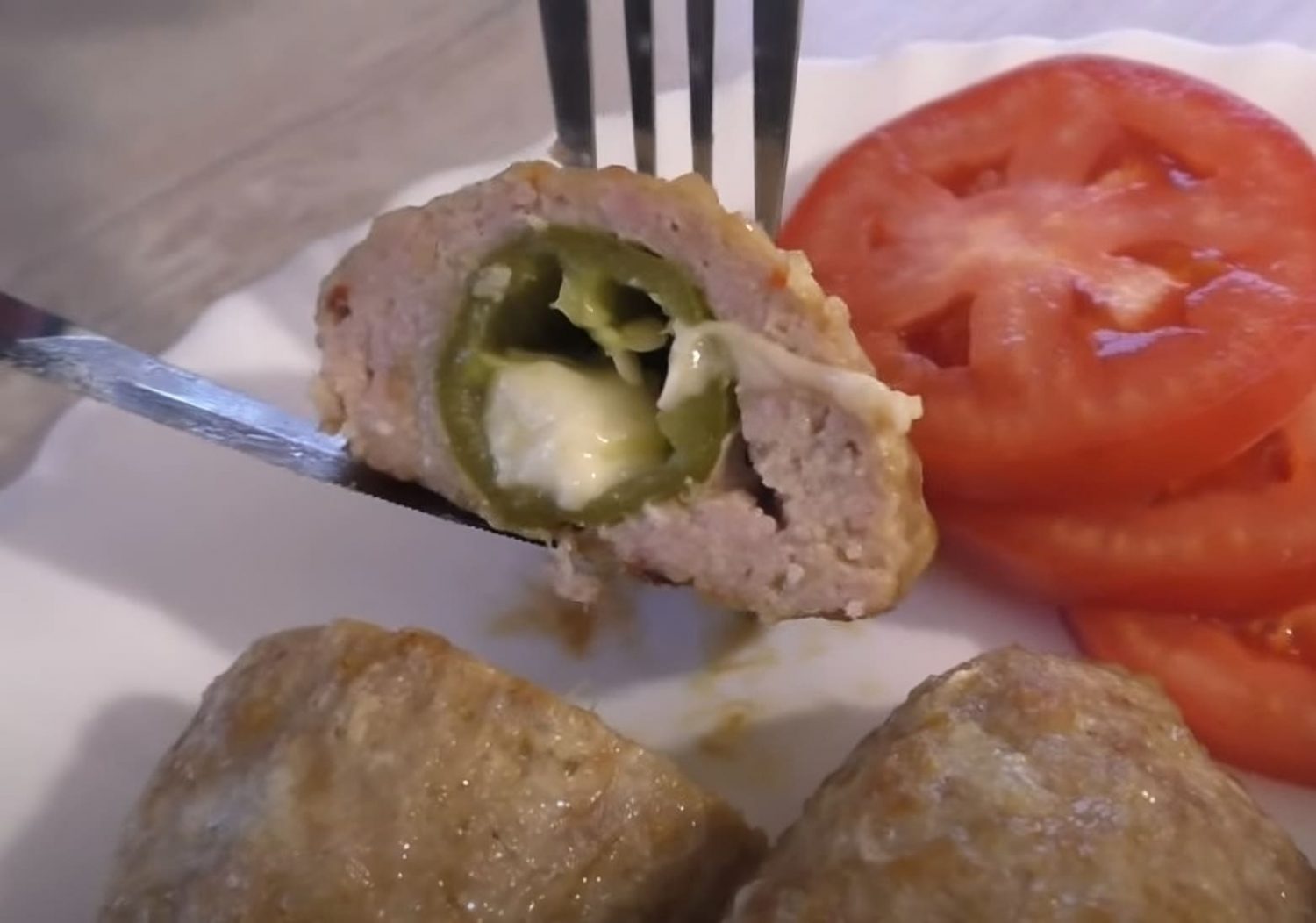 Note: Cooking time may vary depending on the type of ground meat used.