Do you like tomato soup? Then come to us, we have delicious thick winter tomato soup…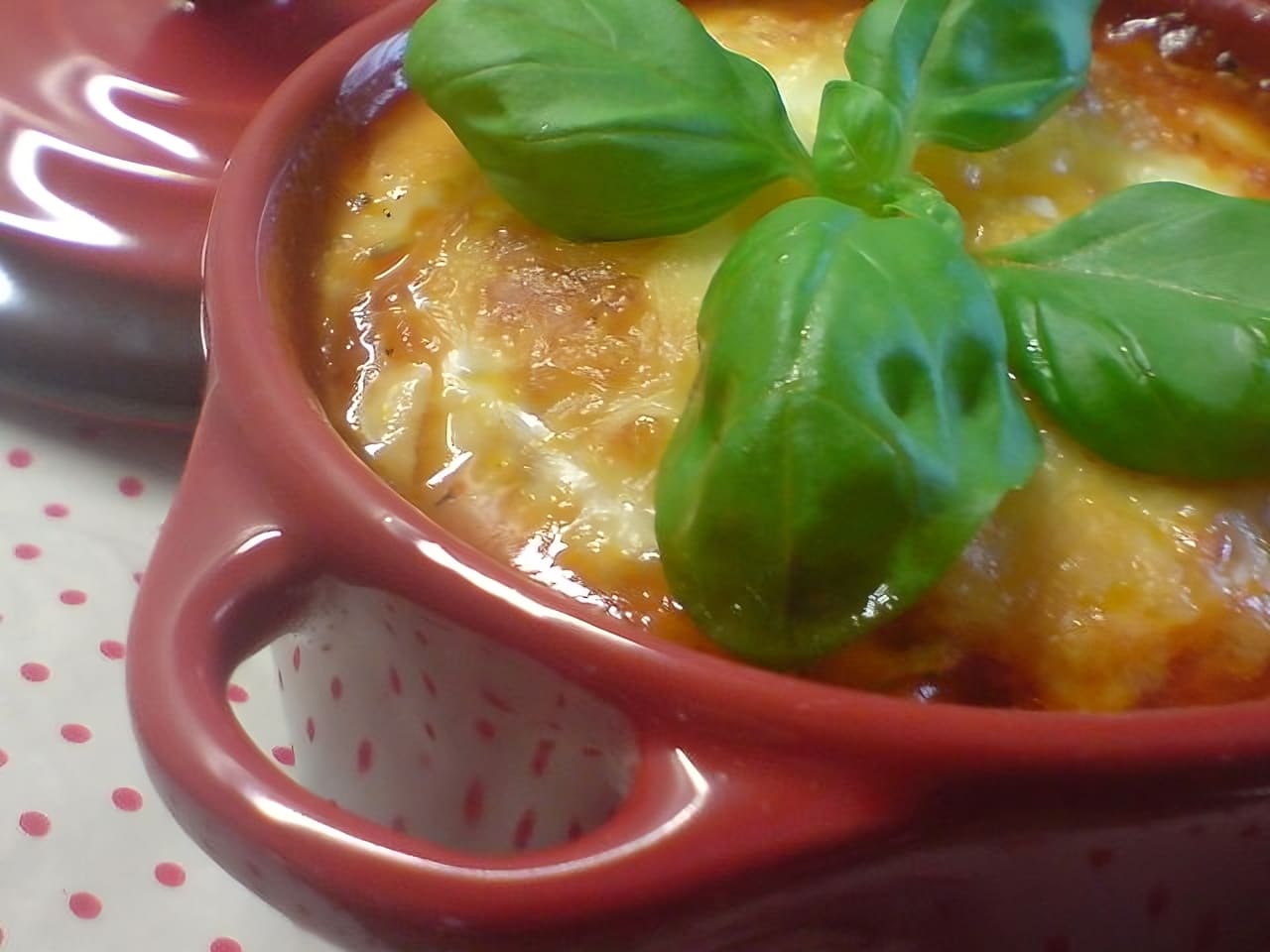 INGREDIENTS
Chopped tomatoes 1 large (400 g.),
olive oil 4 tbsp.
dried herbs
onion 1 pc.
Carrot 1 pc.
red pepper 1 pc.
garlic 1 – 2 cloves,
parsley,
thyme,
basil,
red paprika 1 tsp.
salt/pepper ,
sugar 1/2-1 tsp.
vegetable broth 350-500 ml,
small eggs 6 pcs.
grated mozzarella cheese 6 tbsp.
fresh basil for decoration.
Instructions
Open the can with chopped tomatoes and discard on a sieve, collect the tomato juice, we will need it.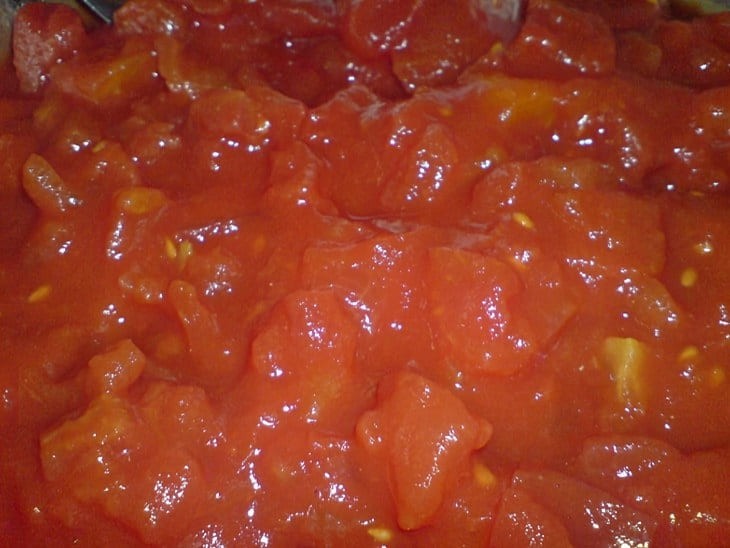 Spread tomato slices on foil, season, sprinkle with herbs and drizzle with 1-2 tbsp of olive oil.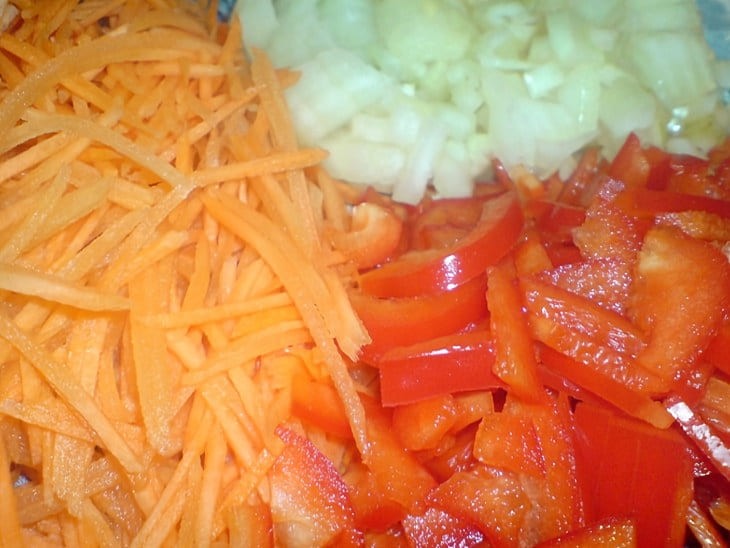 Place in a preheated 200 ° C oven for 15 minutes.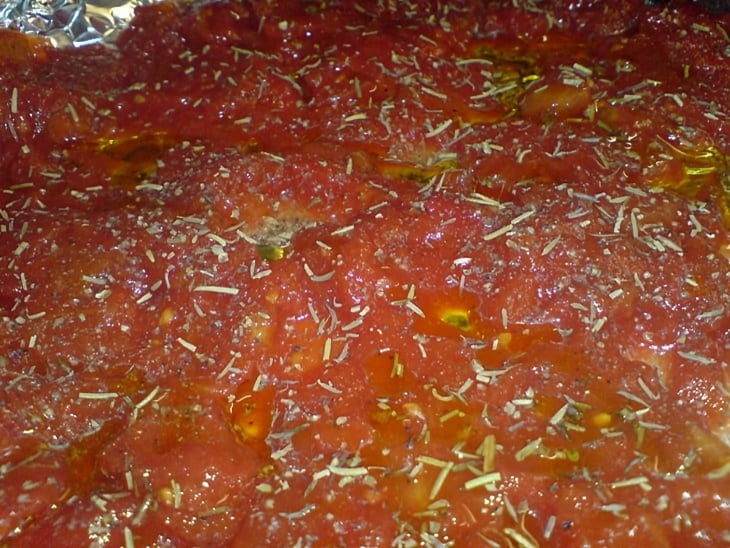 In the meantime, chop vegetables and fry them in olive oil, starting with the onions.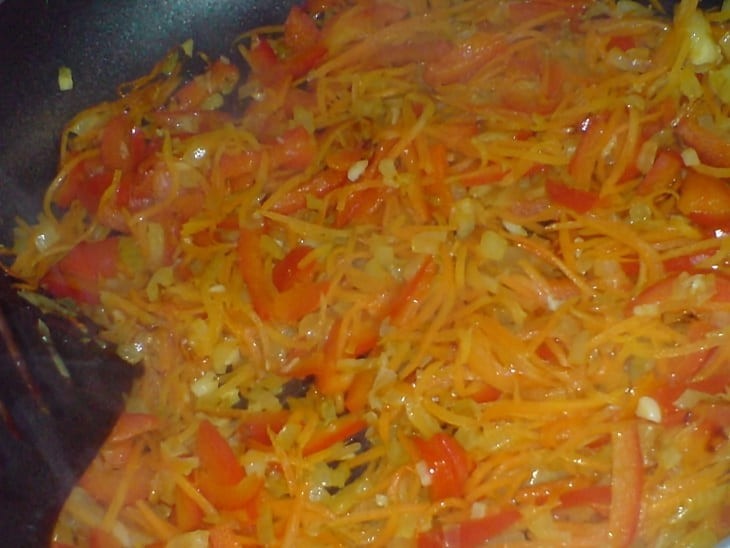 We add herbs, spices, tomato juice (I have 150 ml.) and dilute with broth to our desired consistency.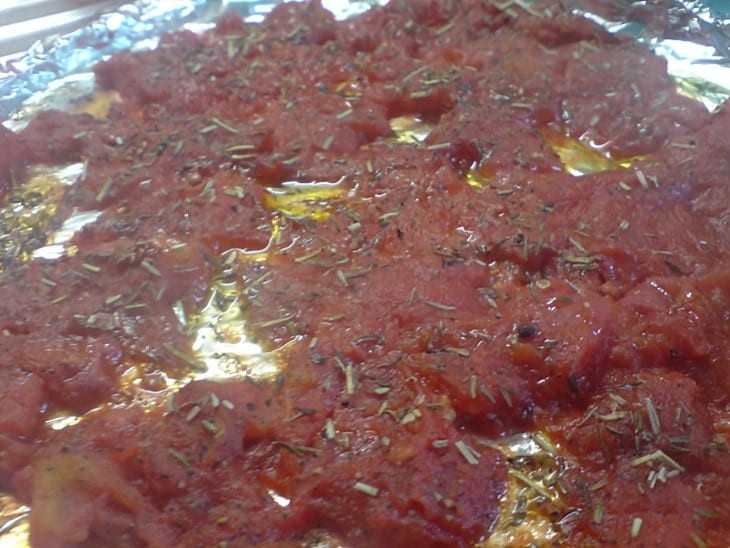 Cook for a couple of minutes and add the baked tomatoes, mix and pour into portions.
Beat an egg in each, sprinkle with cheese and put in the oven (there are the same 200 ° C) for 15 minutes, ready!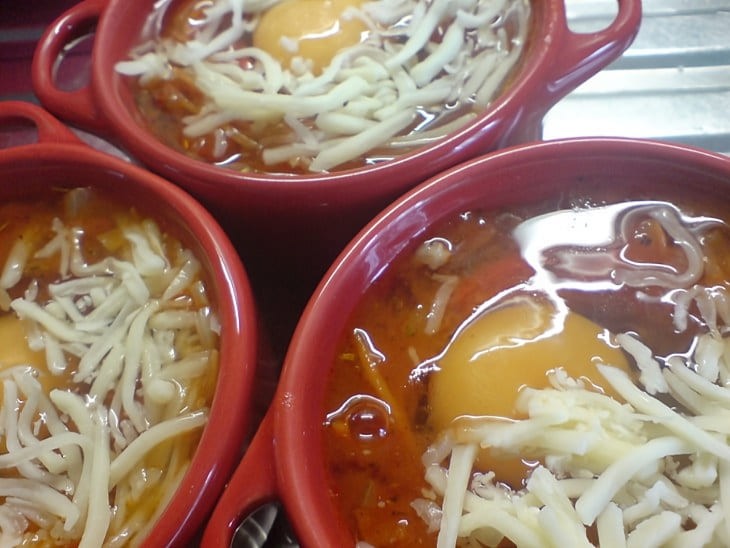 Garnish with basil and serve.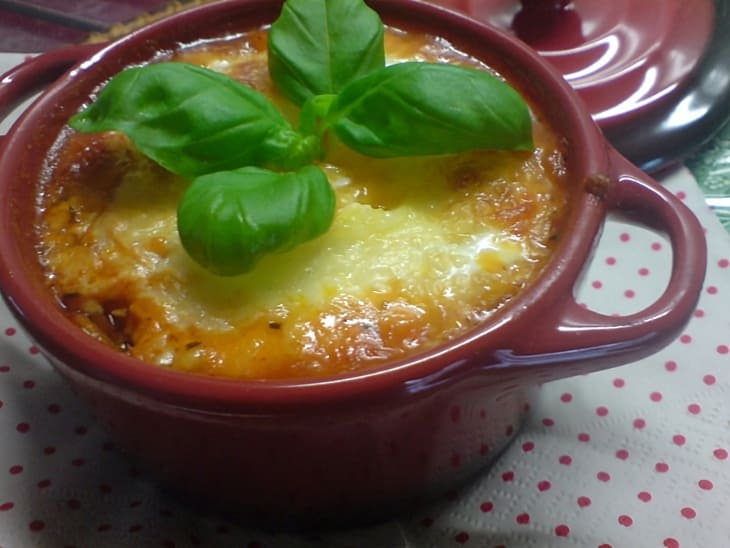 You can not beat an egg, but close with a lid of puff pastry and bake the same 15 minutes…